New research on fitness industry concludes: It is ill-equipped to tackle obesity
Now a new study by Dr. Jennifer Smith Maguire, from the Department of Media and Communication at the University of Leicester, reveals that the fitness industry benefits from concerns over the health of the nation- but is ill-equipped to deal with it.
Dr Smith Maguire's study, Fit for Consumption: Sociology and the Business of Fitness, identifies three key factors that account for the fitness industry's inability to combat obesity and inactivity.
She said: "It's important to ask: 'Is fitness good for us?' This isn't a yes or no question. Rather, it's a matter of probing the unquestioned assumptions and vested interests that lie behind the consumer leisure market's framing of physical fitness, and how fitness—and health—are made more or less available to different groups."
In her research, Smith Maguire examines the structure and political economy of the commercial fitness industry, the content of various forms of fitness media, and the roles and experiences of fitness service providers and consumers.
While the research is focused on the US, the findings are pertinent to societies the world over, where the relative scope and scale of commercial fitness industries depend on local conditions and traditions. For example, according to the International Health, Racquet and Sportsclub Association, the US had approximately 20,000 commercial health clubs in 2002, the UK (with a strong tradition of the collective provision of recreation/leisure centres) had less than 2,000, and China (with a small but growing professional/managerial class) had only 350.
Smith Maguire says: "The commercial fitness industry benefits from the scientific legitimacy and political urgency bestowed on population health issues such as inactivity and obesity. But it is ill-equipped to address those issues, for a number of reasons.
"First, social class is one of the primary factors stratifying obesity and inactivity, and the fitness industry's structure reinforces this existing, unequal distribution of health.
"In the US, for example, half of commercial health club members are in the top 20% of income earners. The club industry's vertical stratification means that, at the top end of the market, high income earners can afford excellent services and an 'enlightened' approach to fitness; but at the bottom end of the market, middle and lower income earners can afford fewer and lower quality services and a 'factory' approach to fitness, and at the very bottom, excluded altogether from the market, are those individuals most likely to be inactive and obese.
"Second, health clubs, fitness magazines and manuals, exercise instructors and personal trainers generally frame fitness as an individual leisure activity—something to be done during leisure time, using leisure products, sites and services paid for out of one's discretionary income.
"Attention is thus diverted away from such alternatives as the collective provision of fitness and recreation opportunities, and ways in which physical exercise can be reintroduced as an integral part of everyday life, rather than yet another activity to be squeezed into an already shrinking supply of 'free' time. The fitness industry perpetuates the idea that health is an individual matter. It's not; inactivity and obesity are collective, not individual, problems, and they require collective solutions.
"Third, fitness consumers are educated in a limited, instrumentalist view of what the body and physical activity are for. In an image-driven consumer culture and service economy, appearance is typically privileged over substance; fitness is more often equated with 'looking' healthy than 'being' healthy. The emphasis in the fitness field tends to be on exercise as a means to some other end: a slimmer, more attractive, healthier body. While such extrinsic benefits may create a seductive marketing appeal, they don't lend themselves to a sustainable approach to fitness, and they don't necessarily lead to health. What is not promoted are the pleasures of exercise and fitness as ends in themselves—but such intrinsic notions of pleasure are in short supply in the fitness industry, and our culture more broadly."
All latest news from the category: Health and Medicine
This subject area encompasses research and studies in the field of human medicine.
Among the wide-ranging list of topics covered here are anesthesiology, anatomy, surgery, human genetics, hygiene and environmental medicine, internal medicine, neurology, pharmacology, physiology, urology and dental medicine.
Back to home
Newest articles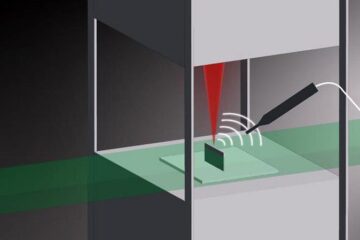 Laser additive manufacturing: Listening for defects as they happen
Researchers from EPFL have resolved a long-standing debate surrounding laser additive manufacturing processes with a pioneering approach to defect detection. The progression of laser additive manufacturing — which involves 3D…
Groundbreaking study unveils secrets of galactic outflows
Under certain circumstances galaxies release huge quantities of matter into their environment, triggered by a large number of explosions of massive stars. The MUSE instrument of the Very Large Telescope…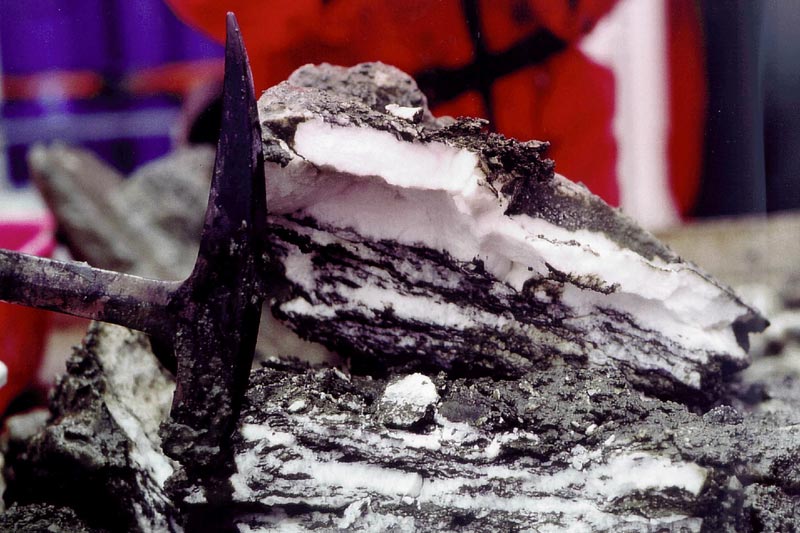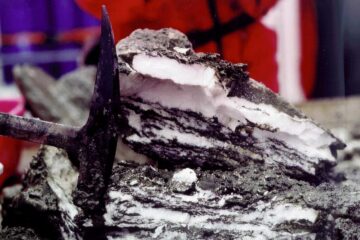 Climate change could trigger methane release from the deep ocean
New research has shown that methane trapped under the ocean is vulnerable to climate change and could be released into the ocean. An international team of researchers involving experts from…