Fungi that trigger allergies go under scrutiny.
Industry researchers have produced the largest study yet of airborne fungi in US buildings. The fungal fingerprints may help scientists understand their role in triggering allergies and other medical conditions.
Exposure to spores released by moulds is known to cause or worsen allergies and trigger asthma episodes in sufferers. Spores enter buildings through air ducts or open windows and can thrive in moist indoor conditions.
Brian Shelton and his colleagues at the microbiology laboratory PathCon in Norcross, Georgia, found Stachybotrys chartarum, a fungi thought to be toxic, in 6% of indoor air and in 1% of the outdoor air from buildings surveyedsup>1.
"Finding some of these organisms is not uncommon," says Shelton. He hopes the study will provide baseline figures on the natural occurrence of fungi. This could be of use in future studies on the health effects of particular species.
"The list of identified fungal species is certainly a contribution to science," says David Miller, who studies allergens at Carleton University in Canada. But he cautions against extrapolating detectable quantities of fungi to an individual's exposure level.
Isolation of the mould does not necessarily indicate exposure to toxins that they produce. It is not known whether spores produce toxins as the mould does, or exactly what their health effects are, Shelton says.
Other rare health effects, such as bleeding lungs, have been attributed to Stachybotrys chartarum – dubbed 'toxic mould'. But the link is disputed: "There is no good evidence that mould in indoor environments is a significant health problem other than being a potential cause of allergy and asthma," says Richard Wasserman, allergist and spokesman for the American Academy of Allergy, Asthma, and Immunology.
The controversy is, however, highlighting mould-related heath issues. "Mould is replacing asbestos as the next issue for industrial hygiene," says Henry Lick, president of the American Industrial Hygiene Association.
Mould inspection
The PathCon lab received over 12,000 samples during air-quality investigations in 1996 to 1998 – primarily from indoor samples of 1,700 buildings across the United States. This allowed it to provide detailed lists and concentrations of fungi for individual regions, including moulds.
The survey measured culturable fungi, which are those that can be isolated on specially designed laboratory media. Even though cultures provide the best available measures, they are subject to limitations because not all fungi can be grown in this way.
"The number of viable spores detected by this method is extremely low," says Miller. Shelton counters that those that can't grow on culture aren't of concern in buildings.
A National Academy of Sciences report in 2000, called Clearing the Air, identified a need for a standardized method, other than culturable fungi, to document exposure to fungal allergens.
The authors concede that this is primarily a descriptive study. However, it provides profiles that would probably not come from any other source, given the cost and logistics involved in collecting samples.
References
Shelton, B.G. Kirkland, K.H. Flanders, W.D. Morris, G.K. Profiles of airborne fungi in buildings and outdoor environments in the United States. Applied and Environmental Microbiology, 68, 1743 – 1753, (2002).
Media Contact
VIRGINIA GEWIN
© Nature News Service
All latest news from the category: Health and Medicine
This subject area encompasses research and studies in the field of human medicine.
Among the wide-ranging list of topics covered here are anesthesiology, anatomy, surgery, human genetics, hygiene and environmental medicine, internal medicine, neurology, pharmacology, physiology, urology and dental medicine.
Back to home
Newest articles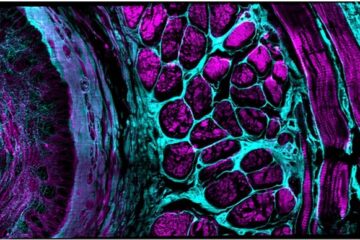 Enhancing the workhorse
Artificial intelligence, hardware innovations boost confocal microscope's performance. Since artificial intelligence pioneer Marvin Minsky patented the principle of confocal microscopy in 1957, it has become the workhorse standard in life…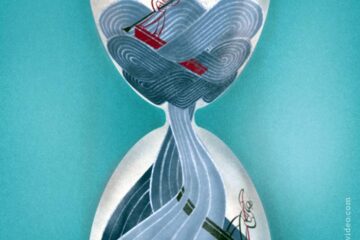 In the quantum realm, not even time flows as you might expect
New study shows the boundary between time moving forward and backward may blur in quantum mechanics. A team of physicists at the Universities of Bristol, Vienna, the Balearic Islands and…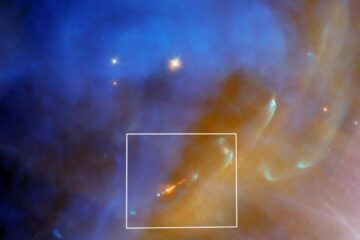 Hubble Spots a Swift Stellar Jet in Running Man Nebula
A jet from a newly formed star flares into the shining depths of reflection nebula NGC 1977 in this Hubble image. The jet (the orange object at the bottom center…