New medical finding: treatment for gum disease could also help the heart
This study, conducted in conjunction with Professor Maurizio Tonetti (University of Connecticut, USA), and reported in the latest edition of the New England Journal of Medicine, may have relevance for the prevention of heart attacks and stroke.
Periodontitis is a common inflammatory disease of the gums, affecting up to 40 per cent of the world's adult population. It is a bacterial infection of the tissue that supports the teeth in the mouth. If untreated, it can cause progressive bone loss around the teeth, and eventual tooth loss.
There is already established scientific evidence linking inflammation, the body's natural response to infection or injury, with the arterial changes that underlie stroke and heart attack. However, this is the first clinical trial to demonstrate that relief of inflammation in the mouth, through intensive treatment of periodontitis, results in improved function of the arteries.
Dr Francesco D'Aiuto, project leader and therapist, UCL Eastman Dental Institute, explained the method behind the research: "Middle-aged subjects with severe periodontitis, but no evidence of cardiovascular disease, were randomly allocated to dental treatments of two levels of intensity. After six months, those who received the more intensive periodontitis treatment, which resulted in a marked improvement in their gum disease, also demonstrated a significant restoration of blood vessel function.
"The intensive treatment involved removal of plaque through scaling and root planning techniques, as well as extraction of teeth that could not be saved. This initially resulted in some inflammation and dysfunction of the blood vessels and arteries. However, that was short-lived and six months later the treatment led to an improvement in both oral health and arterial function."
Professor John Deanfield, senior author, UCL Institute of Child Health, added: "Previous studies have shown an association between periodontitis and blood vessel dysfunction, heart attack and stroke. However, a clinical trial was required to test whether these links could be causal. This is the first time that a direct link has been made between treatment for gum disease and improved circulatory function, which is relevant to some of the UK's biggest killers: heart attack and stroke."
Dr Aroon Hingorani, UCL Division of Medicine, a co-author on the study, set the findings in context: "Elevations in blood pressure and cholesterol, as well as smoking and diabetes, are recognised as the main risk factors for cardiovascular disease, and these can be effectively treated. Nevertheless, heart attacks and stroke remain a major cause of disability and death. Intriguing links have emerged between inflammation and heart disease and so it is important to better understand the nature of this connection, and whether it could lead to the development of new treatments. The current study points to disease of the gums as a potential source of this inflammation."
Professor Deanfield concluded: "This finding therefore has potential implications for public health, but further studies are now required to determine whether the treatment of severe periodontitis could directly contribute to the prevention of disease of the arteries (atherosclerosis), stroke and heart attacks."
The mechanism by which periodontitis affects endothelial function in the body is still uncertain. The gum disease involves a bacterial infection that invades the tissue around the teeth. One possibility is that the bacteria disturb endothelial function directly, since some bacteria can enter the bloodstream. Alternatively, the periodontitis might trigger a low grade inflammatory response throughout the body that has a detrimental effect on the vascular wall.
Alle Nachrichten aus der Kategorie: Health and Medicine
This subject area encompasses research and studies in the field of human medicine.
Among the wide-ranging list of topics covered here are anesthesiology, anatomy, surgery, human genetics, hygiene and environmental medicine, internal medicine, neurology, pharmacology, physiology, urology and dental medicine.
Zurück zur Startseite
Neueste Beiträge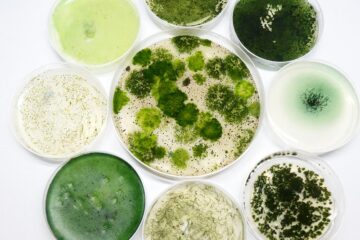 Cyanobacteria: Small Candidates …
… as Great Hopes for Medicine and Biotechnology In the coming years, scientists at the Chair of Technical Biochemistry at TU Dresden will work on the genomic investigation of previously…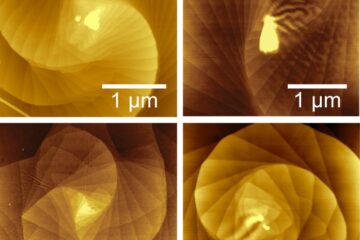 Do the twist: Making two-dimensional quantum materials using curved surfaces
Scientists at the University of Wisconsin-Madison have discovered a way to control the growth of twisting, microscopic spirals of materials just one atom thick. The continuously twisting stacks of two-dimensional…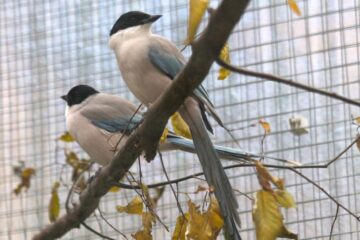 Big-hearted corvids
Social life as a driving factor of birds' generosity. Ravens, crows, magpies and their relatives are known for their exceptional intelligence, which allows them to solve complex problems, use tools…