Are some people immune to avian flu?
The H5N1 avian flu virus is quite different from the seasonal H1N1 and H3N2 flu viruses most humans have been exposed to, which is why many scientists believe that H5N1 could start a new pandemic. (The H and N refer to two virus components, the proteins hemagglutinin and neuraminidase, each of which exists in several varieties identified by a number following the letter.)
Webby and colleagues wondered whether immunity to the human type 1 neuraminidase (huN1) in H1N1 influenza virus strains (and vaccines made to protect against them) could provide protection against avian H5N1 influenza virus, which contains the closely related avian type 1 neuraminidase (avN1). In the new study, they investigated this possibility in mice and in a small group of humans.
The researchers immunized mice with DNA that caused their cells to make the neuraminidase from an H1N1 virus found in human outbreaks. They then examined the immune response of the mice to this huN1 and to avN1 from an avian H5N1 virus isolated from a human patient (A/Vietnam/1203/04). Most of the mice responded to the DNA vaccine by making antibodies that recognized huN1; a few also made antibodies against avN1. (Antibodies are proteins circulating in the body that recognize and stick to some specific part of a foreign agent such as a virus.) All the vaccinated mice survived infection with a man-made flu virus containing huN1, and half also survived infection with low doses of A/Vietnam/1203/04 or of a man-made virus containing avN1.
The researchers then tested blood samples from 38 human volunteers for their ability to inactivate neuraminidase from an H1N1 virus and two H5N1 viruses. Most of the samples were active against the protein from the H1N1 virus; and 8 or 9 also inhibited the protein from both H5N1 viruses.
The results indicate that a vaccine containing huN1 makes mice produce antibodies that partly protect them against avian H5N1 infection. In addition, the human data suggest that a proportion of people have low titer antibodies against H5N1 influenza because of prior exposure to H1N1 viruses or routine influenza vaccination.
As Laura Gillim-Ross and Kanta Subbarao (US National Institute of Allergy and Infectious Diseases) write in an accompanying Perspective article, these results provide a tantalizing suggestion but fall short of demonstrating that there is actual protection in humans against avian flu. Further work is needed to investigate this important question, and Gillim-Ross and Subbarao discuss the challenges and opportunities for such research.
Alle Nachrichten aus der Kategorie: Health and Medicine
This subject area encompasses research and studies in the field of human medicine.
Among the wide-ranging list of topics covered here are anesthesiology, anatomy, surgery, human genetics, hygiene and environmental medicine, internal medicine, neurology, pharmacology, physiology, urology and dental medicine.
Zurück zur Startseite
Neueste Beiträge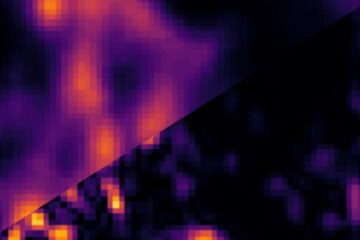 Microscopy beyond the resolution limit
The Polish-Israeli team from the Faculty of Physics of the University of Warsaw and the Weizmann Institute of Science has made another significant achievement in fluorescent microscopy. In the pages…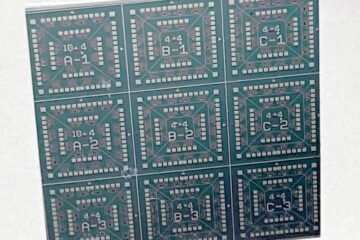 Material found in house paint may spur technology revolution
Sandia developed new device to more efficiently process information. The development of a new method to make non-volatile computer memory may have unlocked a problem that has been holding back…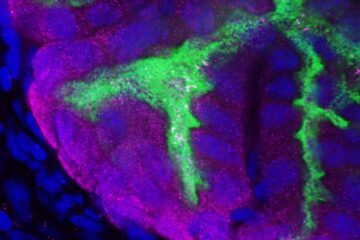 Immune protein orchestrates daily rhythm of squid-bacteria symbiotic relationship
Nearly every organism hosts a collection of symbiotic microbes–a microbiome. It is now recognized that microbiomes are major drivers of health in all animals, including humans, and that these symbiotic…