Reining in cancer – first laboratory study to show that combining novel targeted therapies may keep cancer cells under control
A team of Italian researchers has demonstrated in the laboratory for the first time that combining two of the newest anti-cancer targeted agents may produce a powerful new combination against breast cancer – and possibly many other cancers as well. Their findings are reported (Thursday 24 January) in the journal Annals of Oncology.*
They found that trastuzumab (Herceptin) and the as yet unlicensed drug ZD1839 (Iressa), act synergistically against two rogue genes commonly involved in breast cancer. The result was that while each agent blocked the growth of a proportion of breast cancer cells expressing these genes, combining the two was even more effective.
"I would stress that this approach is still highly experimental, but our findings could in theory be transferred immediately to patients in the clinic," said lead investigator Dr Nicola Normanno from Instituto Nazionale Tumori-Fondazione Pascale in Naples, Italy.
Herceptin and Iressa differ from conventional cell-killing cancer drugs in that they have been tailor-made to work against specific oncogenes.
The growth factor receptor HER2 is involved in about a fifth of breast cancers and is an indicator of an aggressive form of the disease. It is a target for Herceptin, a humanised monoclonal antibody designed to lock onto the receptor. Herceptin is increasingly used, either alone or combined with conventional chemotherapy, to combat advanced breast cancer.
Another growth factor receptor – the epidermal growth factor receptor (EGFR) – is involved in an average of 70% of breast cancers. Iressa is designed to block the chemical pathway that the EGFR uses to promote uncontrolled cell division. The drug is currently being tested as a single agent in combination with cytotoxic therapy in clinical trials in a range of cancers. In fact, expression of the EGFR frequently occurs in a majority of human cancers.
Breast cancer cells are self-perpetuating, partly due to their ability to produce their own high levels of growth factors and active receptors. Many women over express both HER2 and EGFR in their tumours, and the researchers hypothesise that these two oncogenes cooperate via a network of binding and receptor molecules to ensure proliferation and survival of the breast cancer cells.
They tested both new treatments singly on breast cancer cells lines expressing the two genes. Herceptin and Iressa were each able to inhibit cancer cell growth by 30-55%. But, when the two agents were used together the percentage rose to 70%. Tests designed to check whether the two treatments were enhancing each other confirmed that they were indeed acting synergistically.
"This study is the first to demonstrate that a synergistic growth inhibition occurs when human breast cancer cells that co-express EGFR and HER2 are treated with a combination of Herceptin and Iressa," said Dr Normanno.
He said that these findings, together with earlier work by the team, suggested strongly that simultaneous blockade of different growth factor-driven signal transduction pathways might produce a more significant anti-tumour effect. Treatment using this approach would not be restricted to breast cancer, but could be applied to a range of tumours carrying the target growth factor receptors.**
"Target-based agents are becoming a new therapeutic option for patients with advanced cancer and there have been interesting results already from single targeted agents used with conventional cell-killing drugs. Our findings are potentially important for therapeutic intervention. It may be possible in future to control tumour growth by using combinations of different target-based agents, which generally are not very toxic. Eventually, these combinations may then be used with conventional cell-killing drugs. Alternatively, conventional chemotherapy may be used for short courses at times when the disease is more aggressive and targeted therapy used at other times. The purpose would be to control tumour growth rather than destroying the number of tumour cells, shifting our overall aim from the often unachievable objective of irradicating all traces of cancer to the more realistic one of keeping the disease under control."
* Cooperative inhibitory effect of ZD1839 (Iressa) in combination with trastuzumab (Herceptin) on human breast cancer cell growth. N. Normanno et al.
Annals of Oncology 2002; 13: 65-72.
Editorial: Combined anti-EGF receptor and anti-HER2 receptor therapy in breast cancer: a promising strategy ready for clinical testing. J. Baselga.
Annals of Oncology 2002; 13: 8-9.
** EGFR and HER2 are expressed to varying degrees in the following cancers: breast, non-small cell lung, prostate, gastric, colorectal, pancreatic, ovarian and renal.
Media Contact
Margaret Willson
alphagalileo
All latest news from the category: Health and Medicine
This subject area encompasses research and studies in the field of human medicine.
Among the wide-ranging list of topics covered here are anesthesiology, anatomy, surgery, human genetics, hygiene and environmental medicine, internal medicine, neurology, pharmacology, physiology, urology and dental medicine.
Back to home
Newest articles
Seeing cancer's spread through a computational window
Computational model allows researchers to simulate cellular-scale interactions across unprecedented distances in the human vasculature. Biomedical engineers at Duke University have significantly enhanced the capabilities of a computational model that…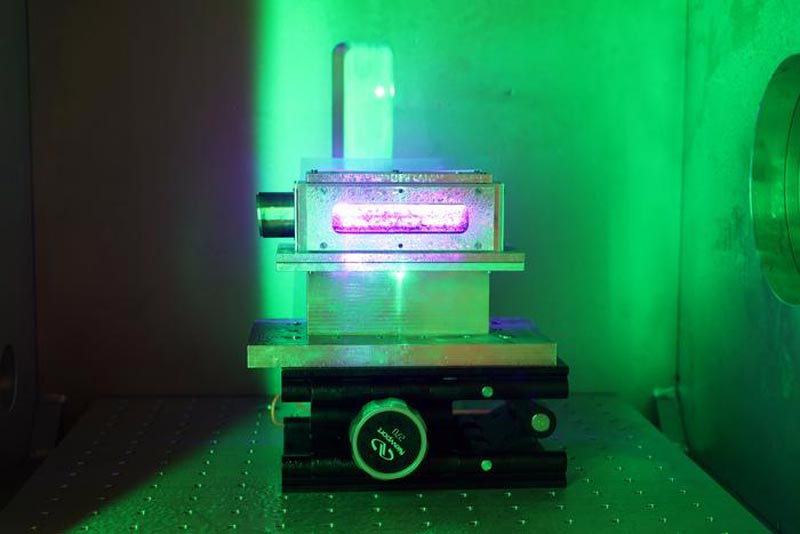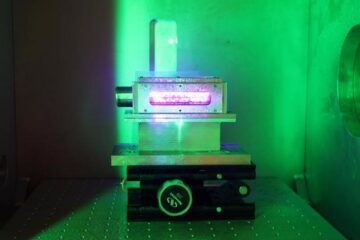 Compact accelerator technology achieves major energy milestone
Particle accelerators hold great potential for semiconductor applications, medical imaging and therapy, and research in materials, energy and medicine. But conventional accelerators require plenty of elbow room — kilometers —…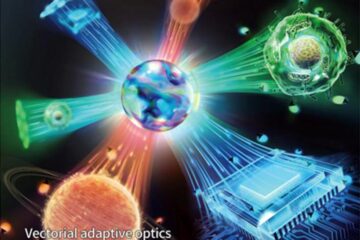 Vectorial adaptive optics: correcting both polarization and phase
Adaptive optics (AO) is a technique used for real-time correction of phase aberrations by employing feedback to adjust the optical system. Polarization aberrations represent another significant type of distortion that…