Glue Shows Promise for Acute Arterial Hemorrhage
Catheter-directed embolization is a well-established interventional radiology technique used to treat arterial hemorrhage in a variety of areas in the body. Although embolization has been used for over 20 years to treat trauma victims with massive bleeding and to control hemorrhage after childbirth instead of emergency hysterectomy, the investigation of glue as an embolic agent is new. Embolization is particularly useful because in massive bleeding often there is so much blood coming at the surgeon that it is impossible for the surgeon to see the bleeding site from the outside in order to repair it. Since the interventional technique uses X-rays to visualize the inside of the vessel, the hemorrhage does not interfere with visualization and the interventional radiologist can pinpoint the location of the injury for embolization. In this minimally invasive treatment, a tiny nick is made in the skin and, using imaging, the interventional radiologist guides a catheter through the artery then releases clotting agents – coils or particles– into the blood vessels. This slows the blood flow and stops the hemorrhage from the inside out. Most often coils or small particles are used as the embolic agent. These are effective in most cases, but there are times when these forms of embolization may not be technically possible. In this study, embolization with the glue, NBCA, successfully stopped arterial bleeding even when previous coil or particle embolization had failed. NBCA was useful in a large number of anatomic locations alone or in combination with other embolic agents, particularly microcoils.
N-butyl cyanoacrylate (NBCA) is a permanent liquid embolic material and tissue adhesive that is approved by the U.S. Food and Drug Administration for use in cerebral arteriovenous malformations. This article summarizes the initial experience with NBCA glue embolization in 16 patients with acute arterial hemorrhage. NBCA embolization was successful in 75 percent of the patients and failed in 12.5 percent in this study at the Los Angeles County and University of Southern California Medical Center.
About Transcatheter Embolization, Choice of Agent, and Possible Role for NBCA
Most often, metallic coils or particles are used as the embolic agents for controlling arterial hemorrhage. These methods, although effective in the majority of cases, fail to achieve adequate hemostasis in some cases. Embolization may be ineffective as a result of inability to adequately reach the bleeding site, undesirable collateral blood flow to the bleeding site, reopening of the embolized vessels, or underlying clotting pathologies.
Major considerations for choosing an embolic occluding agent are speed and reliability of delivery, duration of occlusive effect, and preservation of normal tissue. Coils are ideal for single vessel injuries, larger vessels, or cases in which the site of vessel occlusion must be precise. They provide controlled delivery with rapid occlusion and are available in a wide variety of sizes. However, embolization with coils requires placement of a catheter or microcatheter at the bleeding site. This is not always possible as a result of small vessel size or tortuous blood vessels, i.e. vessels with repeated twists and bends. In cases of multiple lesions, distal location, or lesions supplied by numerous collateral (accessory) blood pathways, particles are used. Although particles can be administered from a catheter tip central to a lesion, their placement is not precise and may be difficult to deliver through small microcatheters or through tortuous anatomy. In addition, the particles themselves are not radiopaque, making exact documentation via X-ray of their site of occlusion impossible.
Benefits of NBCA as an Embolic Agent
Liquid embolic agents offer the advantages of low viscosity for easy injection through small catheters or catheters with many bends through tortuous blood vessels. NBCA is a liquid embolic agent with distinct advantages as an embolic material. Although NBCA can pass through bent catheters navigating tortuous blood vessels, it does not permeate all the way to the capillary level, and therefore does not cause tissue death.
Another distinct advantage of NBCA compared with particles is its dense radiopacity. Thus, its exact site of occlusion can be observed and documented. Nontarget embolization can be identified immediately and corrected. In addition, NBCA can successfully occlude the vessel in patients with clotting pathologies. This characteristic decreases the risk of organ ischemia, i.e. subsequent deprivation of oxygen and blood flow to the organ, which could cause tissue death in the organ. For example, in embolization of the bowel, ischemia is of concern because of limited additional accessory blood flow. In this case, NBCA may be the preferred embolic agents, and this is a worthy area for further study.
Alle Nachrichten aus der Kategorie: Health and Medicine
This subject area encompasses research and studies in the field of human medicine.
Among the wide-ranging list of topics covered here are anesthesiology, anatomy, surgery, human genetics, hygiene and environmental medicine, internal medicine, neurology, pharmacology, physiology, urology and dental medicine.
Zurück zur Startseite
Neueste Beiträge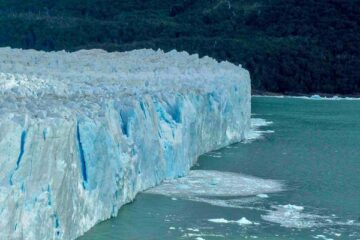 How Stable is the Antarctic Ice Sheet?
Scientists from Heidelberg University investigate which factors determine the stability of ice masses in East Antarctica. As temperatures rise due to climate change, the melting of polar ice sheets is…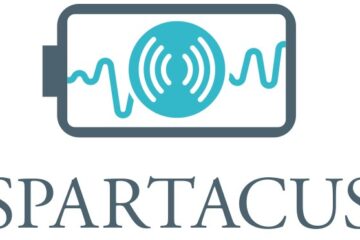 Smart sensors for future fast charging batteries
European project "Spartacus" launched Faster charging, longer stability of performance not only for electric vehicles but also for smartphones and other battery powered products. What still sounds like science fiction…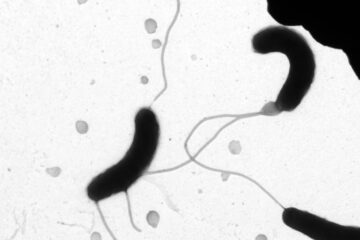 Small molecules control bacterial resistance to antibiotics
Antibiotics have revolutionized medicine by providing effective treatments for infectious diseases such as cholera. But the pathogens that cause disease are increasingly developing resistance to the antibiotics that are most…