Surprising finding could lead to new treatment for cystic fibrosis
The surprising finding that people with cystic fibrosis (CF) produce too little airway mucus – rather than too much, as it commonly believed – could lead to more effective treatments for the genetic disorder, say researchers at Wake Forest Baptist Medical Center. "It has always been thought, but never proven, that CF causes the body to produce too much abnormally thick mucus that accumulates in the lungs and intestines," said Bruce Rubin, M.D., professor of pediatrics. "However, we have now shown that these patients actually have very little mucus in their airways. This finding could change the way we think about CF treatment." The research is reported online today in the American Journal of Respiratory Cell and Molecular Biology.
CF is a genetic disease that affects about 40,000 children and adults in the United States. The disease is characterized by frequent respiratory infections, breathing difficulties, and eventually, permanent lung damage. Physicians have always believed that the airways fill with mucus, which normally lubricates and protects the respiratory system. Because people with CF have chronic cough and infection it has long been assumed that the airways were full of mucus.
Rubin and colleagues, however, have shown otherwise. They collected sputum from 12 patients with CF and 11 participants without lung disease and analyzed the contents. Participants with CF had significantly less (70 percent and 93 percent) of two proteins that form mucus than participants with healthy lungs. "This showed unequivocally there is much less mucus in the CF airway," said Rubin, a pediatric pulmonologist at Wake Forest Baptist's Brenner Children's Hospital.
The research was conducted by Markus Henke, M.D., while he was completing a fellowship at Wake Forest Baptist in Rubin's laboratory. He is now at Philipps-University in Marburg, Germany. Henke has since analyzed the sputum from 35 CF patients and said the results are consistent with the earlier findings.
The researchers have shown that the substance clogging the lungs of CF patients is actually pus. They suspect that the airway in CF patients is chronically infected and that it fills with pus. They also suspect that mucus may actually protect the airway from infection. To test their theory, they will conduct a study in animals to determine if mucus can effectively "soak up" the bacteria that they believe is reproducing in the airway of CF patients.
"If it turns out that mucus is protective against the bacteria, we may have a treatment for CF," said Rubin. "We believe that by increasing the mucus in the airway early on, it may help prevent the infection. This certainly wouldn't be a cure for CF, but it would make a wonderful difference in quality of life while a cure is being sought." Henke stressed that the finding applies to patients who are stable, and not having a flare-up of their disease that requires hospitalization.
Rubin said that if the animal research proves effective, treatment in humans might be available in the next five years. "There are ways to increase mucus production in normal airways, we just need to show that they are also effective in CF airways," he said.
The research was funded by the Cystic Fibrosis Foundation.
Rubin is the author of "Therapy for Mucus Clearance Disorders," published by Dekker/NIH as part of a series on the biology of the lungs.
Media Contact
Shannon Koontz
EurekAlert!
Alle Nachrichten aus der Kategorie: Health and Medicine
This subject area encompasses research and studies in the field of human medicine.
Among the wide-ranging list of topics covered here are anesthesiology, anatomy, surgery, human genetics, hygiene and environmental medicine, internal medicine, neurology, pharmacology, physiology, urology and dental medicine.
Zurück zur Startseite
Neueste Beiträge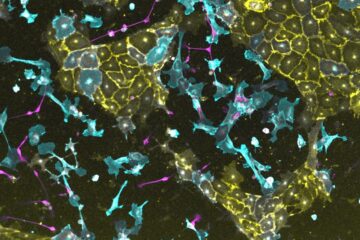 Customized programming of human stem cells
Induced pluripotent stem cells (iPS) have the potential to convert into a wide variety of cell types and tissues. However, the "recipes" for this conversion are often complicated and difficult…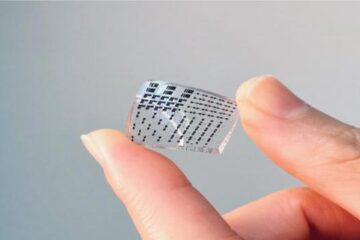 Electronic skin has a strong future stretching ahead
A material that mimics human skin in strength, stretchability and sensitivity could be used to collect biological data in real time. Electronic skin, or e-skin, may play an important role…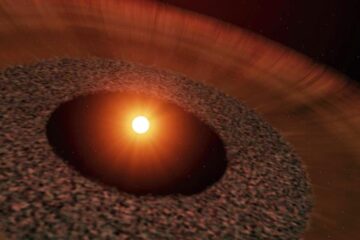 Fast-moving gas flowing away from young star caused by icy comet vaporisation
A unique stage of planetary system evolution has been imaged by astronomers, showing fast-moving carbon monoxide gas flowing away from a star system over 400 light years away, a discovery…