Mayo Clinic study helps patients with pancreatic cancer experience significantly less pain
The intense pain many patients with pancreatic cancer experience may be reduced by more than 50 percent using a nerve block technique along with the standard pain-relieving medications. That is the finding of a Mayo Clinic study that will be published in the March 3 edition of the Journal of the American Medical Association (JAMA).
The study also found that the neurolytic celiac plexus block (NCPB), the type of nerve block used, continued to provide sustained pain relief over several months. This benefit may allow some patients with advanced pancreatic cancer to live more comfortably for the duration of their lives.
The Mayo Clinic study is the largest research study to date on managing pain in patients with pancreatic cancer, using the NCPB technique along with pain-relieving medications compared to pain-relieving medications alone. The study was led by Gilbert Wong, M.D., a Mayo Clinic anesthesiologist specializing in pain medicine, who also heads the Mayo Clinic Cancer Center's Psychosocial Oncology Group.
"The pain caused by pancreatic cancer ranks among the most horrible pains anyone can experience or imagine," says Dr. Wong. "Previous research studies have suggested that 85 percent of patients with advanced disease can experience significant pain."
Pancreatic cancer is an aggressive tumor associated with a high mortality. This year an estimated 31,000 people in the United States will be diagnosed with pancreatic cancer and the majority of them will die within a year.
The Mayo Clinic study involved 100 patients who had advanced pancreatic cancer that could not be surgically removed, and were experiencing significant pain. The patients were randomly assigned to receive either the NCPB or potent pain-relieving medications alone, such as morphine, which is typical treatment for cancer pain. Subsequently, all patients could receive additional pain-relieving medications as needed. All of the patients were followed until death or for at least one year after enrolling in the study.
"Pain-relieving medications alone provided the patients with a 27 percent reduction in pain," Dr. Wong says. "Our goal was to find a better way to further reduce the pain and thereby help them live their remaining time more comfortably.
"We found that patients who also received the NCPB reported a greater than 50 percent reduction in their pain, almost twice the relief that patients who received only the pain-relieving medications got," says Dr. Wong. "Equally as important, we found that the pain relief from the combination of nerve block and pain-relieving medications lasted longer, helping some patients for the duration of their illness."
Pancreatic cancer often shows no warning signs until the tumor has grown to the point that it cannot be surgically removed. Then, approximately 80 percent of patients begin to have significant pain in the upper abdomen and mid-back. By that time, however, the cancer is often advanced and the average survival time is about six months.
"The findings of our study suggest the nerve block technique works for a substantial number of patients with advanced pancreatic cancer and should be considered as a treatment option," says Dr. Wong. "It's an important benefit to patients with pancreatic cancer and important information for physicians who take care of them."
Study Details
One hundred patients with nonresectable pancreatic cancer and experiencing significant pain were enrolled between October 1997 and January 2001 and followed until demise or at least one year. Baseline pain was similar among patients assigned to receive the NCPB and those receiving systemic analgesic therapy (SAT) alone.
In the first week of treatment, patients in both groups reported less intense pain and improved quality of life, but patients receiving the NCPB had a larger decrease in pain than patients receiving SAT. At six weeks, fewer patients receiving the NCPB reported moderate or severe pain compared to SAT patients. Repeated analysis through the first six months after enrolling in the study showed NCPB patients had significantly lower pain over time than SAT patients. However, consumption of opioids and frequency of opioid side effects, such as sleepiness, nausea and constipation, were not significantly different between the two groups.
One year after enrolling in the study, 16 percent of patients receiving the NCPB and six percent of SAT patients were still alive.
The Mayo Clinic study, titled "Effects of Neurolytic Celiac Plexus Block on Pain Relief, Quality of Life and Survival in Patients with Unresectable Pancreatic Cancer," was funded with grants from FAER — Foundation for Anesthesia, Education and Research, Cancer Treatment Research Foundation, and the Ehlers Family for Psychosocial Oncology and Spiritual Care Research at the Mayo Clinic Cancer Center.
To obtain the latest news releases from Mayo Clinic, go to www.mayoclinic.org/news. MayoClinic.com (www.mayoclinic.com) is available as a resource for your health stories
Alle Nachrichten aus der Kategorie: Health and Medicine
This subject area encompasses research and studies in the field of human medicine.
Among the wide-ranging list of topics covered here are anesthesiology, anatomy, surgery, human genetics, hygiene and environmental medicine, internal medicine, neurology, pharmacology, physiology, urology and dental medicine.
Zurück zur Startseite
Neueste Beiträge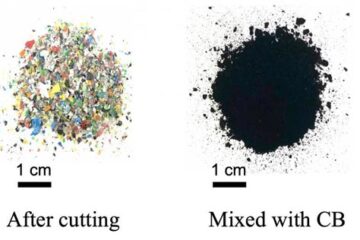 Flash graphene rocks strategy for plastic waste
Rice University lab detours potential environmental hazard into useful material. Plastic waste comes back in black as pristine graphene, thanks to ACDC. That's what Rice University scientists call the process…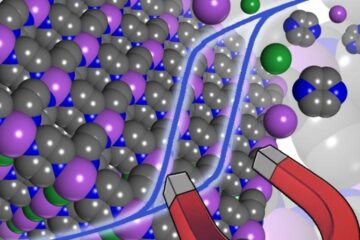 Towards next-generation molecule-based magnets
Magnets are to be found everywhere in our daily lives, whether in satellites, telephones or on fridge doors. However, they are made up of heavy inorganic materials whose component elements…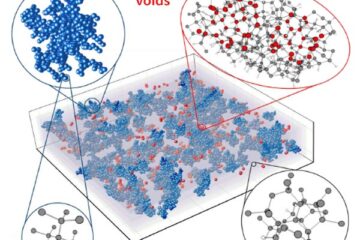 Order in the disorder …
… density fluctuations in amorphous silicon discovered Silicon does not have to be crystalline, but can also be produced as an amorphous thin film. In such amorphous films, the atomic…