Fat: It isn't always bad for the heart
Unwanted fat may have a bigger effect on the heart than physicians previously thought.
Researchers at the Indiana University School of Medicine have discovered that cells in human fat actually may help the body grow new blood vessels to repair both muscle and heart tissue. These cells, called stromal cells, are immature fat cells. Their findings are reported in the March 1 online issue of Circulation, the scientific journal of the American Heart Association.
Jalees Rehman, M.D., principal author of the paper and a fellow at IU's Krannert Institute of Cardiology and the Indiana Center for Vascular Biology and Medicine, said fat may be a "renewable resource" for individuals with poor circulation. Although he does not promote obesity, Dr. Rehman said stromal cells have properties that can have a therapeutic effect on individuals with heart disease, chronic angina, leg cramping and other conditions caused by poor circulation.
"A lot of people can grow their own blood vessels and when they have blockages in their arteries, their bodies naturally compensate," said Dr. Rehman. "People who cannot grow blood vessels are the ones who may benefit from this research. An example would be individuals who have severe chest pains from angina, which is caused by reduced blood flow to the heart."
Another key group of individuals that could benefit from delivery of their own readily available stromal cells are those with legs cramps or those who are facing leg amputations due to poor circulation, said Dr. Rehman.
Fat contains large numbers of stromal cells, which have stem cell-like properties, said Keith L. March, M.D., Ph.D., principal investigator of the study and director of the Indiana Center for Vascular Biology and Medicine and Cryptic Masons Medical Research Foundation Professor.
Stem cells are nature's building blocks for tissue and are most commonly found for medical purposes in bone marrow and umbilical cord blood. In addition to their stem cell-like properties, stromal cells in fat tissue make significant amounts of growth factors that enhance angiogenesis, the natural growth of blood vessels.
Drs. Rehman, March and the IU team identified several growth factors found in the stromal cells which cause the angiogenic effect.
Scientists worldwide are actively seeking factors that control angiogenesis to develop treatments for heart disease, stroke and dementias. Cancer researchers also are interested in controlling angiogenesis to stop the growth of blood vessels that feed malignant tumors.
"Of particular interest to the team was the way we predict the cells will react in the body," said Dr. March. "These cells release even more growth factors when placed in low oxygen conditions similar to those experienced by patients with poor circulation."
Dr. Rehman said the team called the cells "intelligent factories" because they can sense a need for more blood vessels and begin "manufacturing" the substances necessary to make those vessels.
"Instead of treating patients with a single growth factor, you could treat them by strategically placing their own stromal cells which respond to low oxygen and adapt to that need," said Dr. Rehman.
"For instance, if an individual who has impaired blood flow to the heart climbs a flight of stairs every day, his body will sense a need for more oxygen to the heart and the stromal cells would respond by releasing more growth factors."
"The process wouldn't work overnight but with time they would produce needed blood vessels to supply oxygen to the heart or to the legs," said Dr. March. "Stromal cell treatment ideally would allow the bodies of individuals with impaired circulation to compensate in the same way as the bodies of people who can grow their own blood vessels."
Other than the obvious health advantages, patients may find the treatment beneficial because the easiest way to collect the stromal cells is through standard liposuction. Patients may find the treatment slimming long before they gain the cardiovascular health to make workouts feasible.
Alle Nachrichten aus der Kategorie: Health and Medicine
This subject area encompasses research and studies in the field of human medicine.
Among the wide-ranging list of topics covered here are anesthesiology, anatomy, surgery, human genetics, hygiene and environmental medicine, internal medicine, neurology, pharmacology, physiology, urology and dental medicine.
Zurück zur Startseite
Neueste Beiträge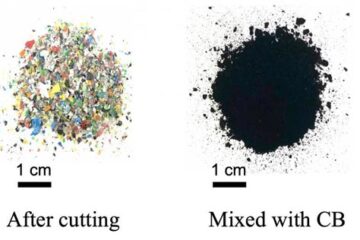 Flash graphene rocks strategy for plastic waste
Rice University lab detours potential environmental hazard into useful material. Plastic waste comes back in black as pristine graphene, thanks to ACDC. That's what Rice University scientists call the process…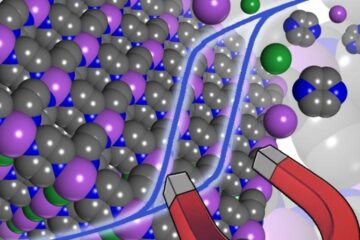 Towards next-generation molecule-based magnets
Magnets are to be found everywhere in our daily lives, whether in satellites, telephones or on fridge doors. However, they are made up of heavy inorganic materials whose component elements…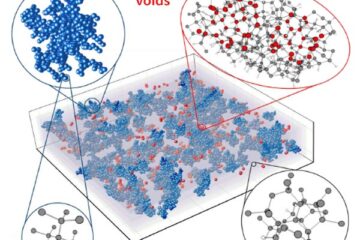 Order in the disorder …
… density fluctuations in amorphous silicon discovered Silicon does not have to be crystalline, but can also be produced as an amorphous thin film. In such amorphous films, the atomic…