Cheap four-drug combo saves heart patients' lives
Ninety percent cut in death risk from aspirin, beta blocker, ACE inhibitor and statin
An inexpensive cocktail of four tiny pills can make a big difference in heart patients' death risk, a new University of Michigan study finds. And the life-saving effect of the four-drug regimen is bigger than the sum of its parts.
In the new paper, U-M Cardiovascular Center researchers report that heart attack and unstable angina patients who were prescribed all four types of proven medications had a 90 percent lower risk of dying in the six months after they left the hospital than those who received none of the drugs. Even patients who got only two or three of the drugs had a much lower death risk than those who got none.
The research is published in the rapid-access online edition of the journal Circulation, and an accompanying editorial notes the clinical importance of the findings.
The four classes of medications are:
Anti-platelets: Aspirin and other drugs that keep blood clots from forming
Statins: Cholesterol-lowering drugs
ACE inhibitors: Blood pressure-lowering drugs that have other beneficial effects
Beta blockers: Adrenaline-blocking drugs that ease the burden on the heart
Many studies have already shown that individual drugs in each one of the four classes can help prevent problems in patients with previous heart problems and clogged arteries. All four are recommended in national guidelines for doctors. And all four classes of drugs include many individual medications, with at least some available in inexpensive generic form.
The new study is the first to show the power of the four types of drugs together, and it does so in a "real world" setting of 1,264 adult patients treated between 1999 and 2002. All the patients had been admitted to the U-M hospital with an acute coronary syndrome: either myocardial infarction (heart attack) or unstable angina.
The results surprised the researchers, who analyzed the patients' hospital records to see how many of the drugs they had been prescribed and to determine how many would be appropriate for them. Then, they checked in on the patients six months after they left the hospital to determine if they were still living.
"We knew that each of these kinds of drugs works pretty well alone, but we never expected that together they would be this powerful at improving survival," says lead author and U-M cardiologist Debabrata Mukherjee, M.D. "These results clearly show that the effect of combination therapy is synergistic, not just additive: the drugs work together to create a bigger benefit for the patient."
This amplified effect may stem from a beneficial interaction between the ways in which the four types of drugs fight the plaque that builds up in clogged, hardened arteries — the atherosclerosis that leads to chest pain and reduced blood flow to the heart.
The bottom line for patients, Mukherjee says, is that people who have a history of heart attack or unstable angina should talk with their doctor about making sure they receive prescriptions for as many of the four types of medications as they are eligible for.
And, he notes, they should ask for generic drugs whenever possible. If all four drugs in the cocktail are generic, the total cost may be under $50 a month. "That's a lot of bang for your buck," he says.
The bottom line for physicians is also clear, says U-M CVC clinical director and senior author Kim Eagle, M.D. "Get in line with the guidelines published by the American College of Cardiology and the American Heart Association, and help as many patients as possible benefit from these four proven therapies. There's no reason not to."
Eagle notes that the study's result confirms a known real-world problem: Despite those national guidelines, not all heart attack and unstable angina patients get prescribed all the drugs they should. No drug was prescribed to 100 percent of eligible patients in the study, and 40 percent of patients who could have received ACE inhibitors didn't. About 5 percent lacked an aspirin prescription, almost 18 percent didn't get beta-blockers, and 16 percent weren't prescribed statins.
Since the study ended in 2002, U-M has created a system that reviews each inpatient's eligibility for these agents, and their lifestyle goals, before the patient is discharged, in order to enhance the long-term outcome for every patient. Says Eagle, "We have now created a system to guarantee the best possible treatment at discharge for these at-risk individuals."
About 70 percent of patients in the study had suffered a heart attack, and 30 percent had unstable angina. Just over 63 percent of the patients in the study were men, and the average age was nearly 64. Two-thirds of the patients included in the study had blood tests positive for biomarkers that indicate damage to the heart muscle, while others were included because of symptoms of acute coronary insufficiency or an electrocardiogram that indicated a blockage in a heart blood vessel.
Patients tended to be obese and many were smokers, with a large percentage having a history of heart attack, angina, high blood pressure and high cholesterol before the acute episode that sent them to the hospital. A sizable minority had a history of stroke, heart failure or diabetes, and many had had angioplasty or bypass surgery in the past.
The researchers reviewed each patient's chart and assigned each a score based on what percentage of the four drug classes they had been prescribed, compared with how many drugs they were eligible to receive based on ACC/AHA guidelines. This score corresponded with an "Appropriateness Level" of 0, I, II, III or IV, with IV being the highest.
Patients who were prescribed none of the four drugs were assigned to Level 0, while those who were prescribed one of the four drugs when they could have been given three or four were grouped into Level I. Patients who received two drugs but could have used three or four, and those who received one when they could have taken two, were classed in Level II. Those who got three medications but could have taken all four were in Level III, and those who were prescribed all four were in Level IV.
In all, Level IV patients had a 90 percent lower risk of dying in the six-month follow-up period than the Level 0 patients. Level III patients and Level II patients also had an advantage over Level 0 patients, of 83 and 82 percent, respectively. And even Level I patients did better with just one drug than those who got none, showing a 64 percent lower risk of dying.
"These very high risk patients received a tremendous benefit from the preventive effects of these drugs, and we need to seize the opportunity to make sure that all patients receive appropriate care," says Mukherjee. "Simple things can make a big difference, if we use them as we know we should."
In addition to Mukherjee and Eagle, the study's authors are Jianming Fang, M.D., Stanley Chetcuti, M.D., Mauro Moscucci, M.D., and Eva Kline-Rogers, RN, all of the U-M Cardiovascular Center.
Alle Nachrichten aus der Kategorie: Health and Medicine
This subject area encompasses research and studies in the field of human medicine.
Among the wide-ranging list of topics covered here are anesthesiology, anatomy, surgery, human genetics, hygiene and environmental medicine, internal medicine, neurology, pharmacology, physiology, urology and dental medicine.
Zurück zur Startseite
Neueste Beiträge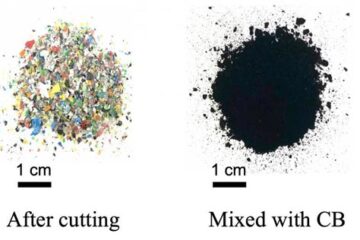 Flash graphene rocks strategy for plastic waste
Rice University lab detours potential environmental hazard into useful material. Plastic waste comes back in black as pristine graphene, thanks to ACDC. That's what Rice University scientists call the process…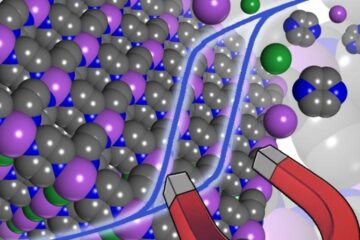 Towards next-generation molecule-based magnets
Magnets are to be found everywhere in our daily lives, whether in satellites, telephones or on fridge doors. However, they are made up of heavy inorganic materials whose component elements…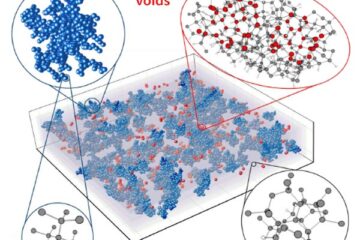 Order in the disorder …
… density fluctuations in amorphous silicon discovered Silicon does not have to be crystalline, but can also be produced as an amorphous thin film. In such amorphous films, the atomic…