Cancers' love-hate relationship with proteins offers new treatment window
Scientists at Washington University School of Medicine in St. Louis have found that the absence of two proteins cells use to cope with heat stress can make it easier for the cells to become cancerous, but that same absence also makes it harder for cancerous cells to survive exposure to heat and radiation.
The findings mark the two proteins, Heat shock protein (Hsp) 70.1 and 70.3, as potential targets for gene therapy that could increase cancer cells' vulnerability to treatments.
"This is the first time we've linked these proteins to the cancer cell's response to ionizing radiation," says Tej Pandita, Ph.D., assistant professor of radiation oncology and lead investigator of the new study. "Understanding the pathobiology of the genes that make these proteins — how they function in normal circumstances and how they work in an unusual context like the cancer cell — will help radiation oncologists devise gene therapy protocols that enhance cell kill from radiation treatments."
The findings will appear in the second January 2004 issue of Molecular and Cellular Biology (volume 24, issue 2), which will be available online on Dec. 28.
All cancers are caused to some degree by loss of genetic stability, according to Pandita. Genetic instability provides a chance for regulation of cell growth, cell division or other important processes to slip out of control, allowing a cancer to get its start. But too much genetic instability, a potential risk during the rapid and repeated cell division that is a hallmark of cancer, can increase vulnerability to stress and the chance that cells will self-destruct.
Pandita studies telomerase, an enzyme that helps maintain the telomeres, structures at the ends of chromosomes. Healthy cells normally only make telomerase when they're preparing to divide and need the enzyme to stabilize the telomeres in preparation for replication of the genetic material. In cancerous cells, though, telomerase is present all the time.
Pandita began studying the Hsp 70.1 and 70.3 proteins because other scientists had revealed that they could act as chaperones for telomerase.
"Chaperone proteins interact with other proteins, helping to fold or unfold them, which helps activate their function; in other cases, they help deactivate and degrade the proteins they interact with," he explains. "To see what effect the heat shock proteins have on telomerase, we created a line of mice, in which the genes for the proteins were knocked out."
Cells lacking the proteins were close to becoming cancerous. Ends of chromosomes in the modified cells were more likely to become associated with each other, indicating the chromosomes' telomeres probably were degraded. Telomerase normally contributes to the repair of this degradation and the mending of other genetic instability.
To get a more detailed sense of how vulnerable the cells had become, Pandita's team exposed them to radiation and to heat followed by radiation. In test tube studies and in the genetically engineered mice, the heat followed by radiation killed more cancer cells.
If methods can be developed for blocking the creation of the Hsp proteins or for blocking their effects on telomerase, Pandita says, this result suggests that heat treatment followed by radiation treatment might produce the greatest benefits for cancer patients.
Hunt CR, Dix DJ, Sharma GG, Pandita RK, Gupta A, Funk M, Pandita RJ. Genomic instability and enhanced radiosensitivity in Hsp 70.1/3-deficient mice. Molecular and Cellular Biology, January 2004 (volume 24, issue 2).
Funding from the National Institutes of Health, the Department of the Army, Washington University School of Medicine Division of Radiation Oncology and the Environmental Protection Agency supported this research.
The full-time and volunteer faculty of Washington University School of Medicine are the physicians and surgeons of Barnes-Jewish and St. Louis Children's hospitals. The School of Medicine is one of the leading medical research, teaching and patient-care institutions in the nation. Through its affiliations with Barnes-Jewish and St. Louis Children's hospitals, the School of Medicine is linked to BJC HealthCare.
Media Contact
Michael C. Purdy
WUSTL School of Medicine
All news from this category: Health and Medicine
This subject area encompasses research and studies in the field of human medicine.
Among the wide-ranging list of topics covered here are anesthesiology, anatomy, surgery, human genetics, hygiene and environmental medicine, internal medicine, neurology, pharmacology, physiology, urology and dental medicine.
Back to the Homepage
Latest posts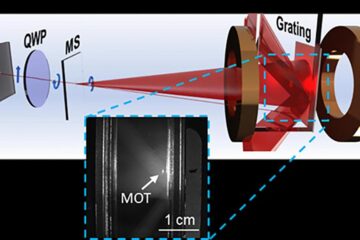 Bringing atoms to a standstill: NIST miniaturizes laser cooling
It's cool to be small. Scientists at the National Institute of Standards and Technology (NIST) have miniaturized the optical components required to cool atoms down to a few thousandths of…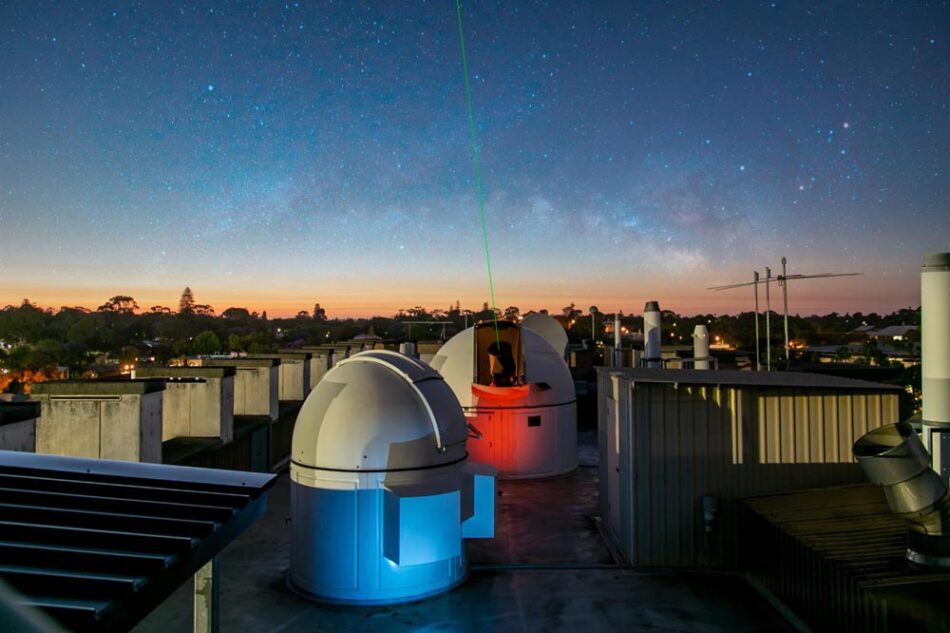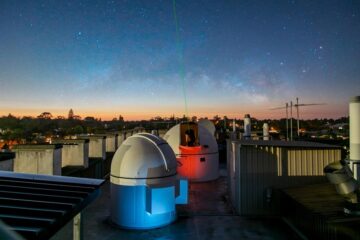 Record-breaking laser link could help us test whether Einstein was right
Scientists from the International Centre for Radio Astronomy Research (ICRAR) and The University of Western Australia (UWA) have set a world record for the most stable transmission of a laser signal through…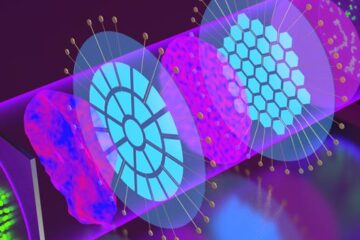 Adaptive optics with cascading corrective elements
A cascaded dual deformable phase plate wavefront modulator enables direct AO integration with existing microscopes–doubling the aberration correction range and greatly improving image quality. Microscopy is the workhorse of contemporary…