Researchers find role RNA plays in progress of Alzheimer's disease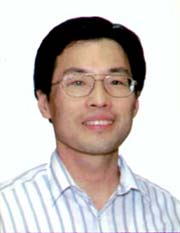 Researchers at Ohio State University have found new clues to how free radicals can contribute to the development of Alzheimer's disease.
The study found that oxidation – a type of damage to cells caused by free radicals – can damage certain kinds of messenger RNA in the brain. That damage may be related to Alzheimer's.
Messenger RNA (or mRNA) is important because it turns DNA's genetic code into the proteins needed for healthy brain function. But in an Alzheimer's brain, up to half of the mRNA are damaged by oxidation; these oxidized mRNAs may process proteins abnormally, which may contribute to neuronal death.
"We know that free radicals can damage DNA, but nobody had looked at the effect of free radicals on RNA," said C. Glenn Lin, the study's lead author and an assistant professor of neuroscience at Ohio State. "When we looked for mRNA in the Alzheimer's brain, we found significant amounts of oxidized mRNA in the frontal cortex, which is one of the main areas affected by the disease."
The researchers looked at the brains of deceased Alzheimer's patients and found that only certain kinds of mRNA are susceptible to oxidative damage. There are many, some of which researchers have yet to discover, Lin said.
This is the first study to describe the specific types, or species, of mRNA oxidized in Alzheimer's disease; until this point, researchers knew that the oxidation of mRNA played a role in Alzheimer's disease, but they didn't know which species were at fault.
Lin and Ohio State colleagues Xiu Shan and Hirofumi Tashiro, both with the department of neuroscience, reported their findings on November 10 in New Orleans at the annual Society for Neuroscience conference.
The researchers used tissue taken from the brains of 11 recently deceased Alzheimer's patients (aged 65 to 86); seven age-matched controls; and two young control subjects (aged 22 and 49). Using a series of biochemical testing methods, they analyzed mRNA content from the hippocampus, frontal cortex and cerebellum of each person's brain. They were looking for mRNA transcripts – replicas of DNA genetic code – to see if certain transcripts were more susceptible to oxidation.
The researchers also wanted to see if they would find the same level of mRNA oxidation in the brains of the age-matched and young controls to determine whether or not this level of mRNA oxidation was truly unique to Alzheimer's disease.
Alzheimer's disease first attacks the hippocampus, virtually destroying its ability to help regulate memory. Damage to the frontal cortex – an area important for cognition – follows. The cerebellum is usually unaffected in Alzheimer's, Lin said.
The researchers found high levels of oxidative damage in the frontal cortex of only the Alzheimer's patients' brains. They also found that only certain mRNA species were oxidized.
"We were somewhat surprised to find that free radical damage wasn't a random hit in the brain," Lin said. "But many of the oxidized mRNA species were related to genes already known to be associated with Alzheimer's disease."
This oxidation appears to start early in the disease process, Lin said, and the disease progressively worsens as proteins continue to accumulate.
"Protein aggregation is one of the hallmark features of Alzheimer's disease," Lin said. "We think that mRNA oxidation and subsequent protein accumulation may strongly interfere with the brain's normal cellular processes, which may contribute to the onset and progression of Alzheimer's."
Lin said he hopes that some day researchers will be able to pinpoint the exact kinds of mRNA transcripts that cause protein aggregation.
"That might help us figure out what kind of proteins in the cell go haywire at an early stage of Alzheimer's," he said. "Then, if we can somehow block that process, perhaps we could reduce the progression of the disease."
The research was supported by grants from the National Institutes of Health and the Alzheimer's Association.
Contact: C. Glenn Lin; (614) 688-5433; Lin.492@osu.edu
Written by Holly Wagner, (614) 292-8310; Wagner.235@osu.edu
All news from this category: Health and Medicine
This subject area encompasses research and studies in the field of human medicine.
Among the wide-ranging list of topics covered here are anesthesiology, anatomy, surgery, human genetics, hygiene and environmental medicine, internal medicine, neurology, pharmacology, physiology, urology and dental medicine.
Back to the Homepage
Latest posts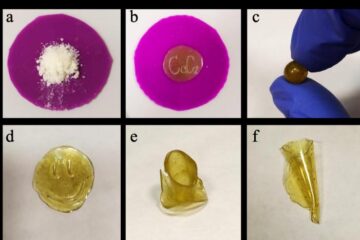 Chemists create renewable plant-based polymers
What makes them different is that they can be easily recycled. Researchers at the Laboratory of Cluster Catalysis at St Petersburg University have synthesised polymers from biomass. What makes them…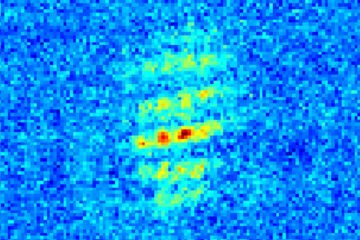 Atom interferometry demonstrated in space for the first time
Researchers present results of experiments with atom interferometry on a sounding rocket / Further rocket missions set to follow. Extremely precise measurements are possible using atom interferometers that employ the…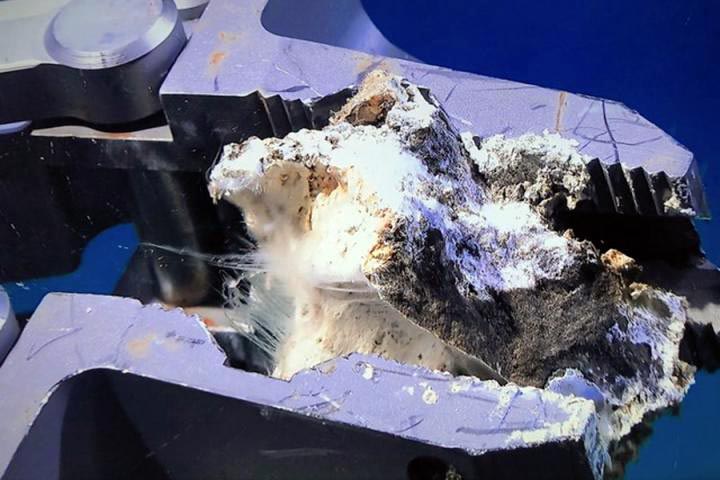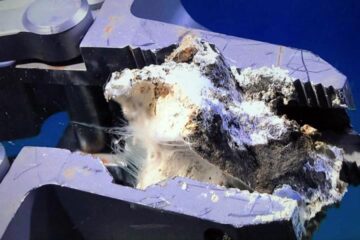 Ocean bacteria release carbon into the atmosphere
Research could help scientists better estimate Earth's carbon budget. A team led by University of Minnesota researchers has discovered that deep-sea bacteria dissolve carbon-containing rocks, releasing excess carbon into the…