Embryonic pathway critical to growth of digestive tract tumors
The signal, called Hedgehog, tells cells when and where to grow during embryonic development and is turned on in primitive cells, or stem cells, in adult tissues to trigger tissue repair. Researchers at Hopkins and elsewhere have already linked Hedgehog and its signaling pathway to a non-fatal skin cancer (basal cell carcinoma), a deadly lung cancer and the most common childhood brain cancer (medulloblastoma).

"Blocking this signal may one day help treat cancers for which there are currently few or no mechanism-based therapies," says senior author Philip Beachy, Ph.D., professor of molecular biology and genetics in Hopkins' Institute for Basic Biomedical Sciences and a Howard Hughes Medical Institute investigator. "For right now, the biggest question is whether it will pan out in people."

In experiments with cancer cell lines and tumor samples from patients, the scientists found that Hedgehog's signal is required for the cancers' growth. Moreover, a three-week course of a plant-derived chemical called cyclopamine, known to block Hedgehog, killed these cancers when grown in mice, causing no apparent harm to the animals.

"In mice, blocking the Hedgehog signal made the implanted tumors disappear," says the study's first author, David Berman, M.D., Ph.D., assistant professor of pathology at Hopkins. "It's been about three and a half months since we stopped the cyclopamine, and still the tumors haven't returned."

Unfortunately, cyclopamine is unlikely to be useful for patients because there just isn't enough of it, so the search is on to find Hedgehog blockers that could be made in quantities necessary for human studies, say the researchers.

The researchers checked for Hedgehog activation in cell lines and fresh samples of digestive tract tumors because the gut comes from the same part of the embryo — the endoderm — as the lung, says Anirban Maitra, MBBS, assistant professor of pathology. Earlier this year, a team from Hopkins linked Hedgehog activation to small cell lung cancer, providing reason to anticipate Hedgehog's involvement in a variety of other cancers, notes Berman.

"Because of Hedgehog's important roles in these tissues during development, we hypothesized that 'reactivation' of the pathway occurs in adult life during cancer development in these organs," adds Maitra, whose procedure for obtaining fresh samples from surgically removed tumors provided the opportunity to analyze cancers unaltered by years of laboratory growth. "Our studies prove this hypothesis to be true."

The pathway's link to another batch of cancers support the idea that cancer may arise — in part — from abnormal growth of stem cells inside mature organs.

The scientists speculate that primitive cells in the lining of the digestive tract may turn on the normal Hedgehog pathway to repair tissue damaged by long-term exposure to an environmental toxin or irritant, such as excess stomach acid chronically rising into the esophagus.

If the damaging environmental irritant is also carcinogenic, such as tobacco smoke, the chances go up that these long-lived primitive cells eventually may collect the right genetic mutations to trigger cancer development, suggests Beachy.

Authors on the study linking Hedgehog to digestive tract tumors are Berman, Maitra, Beachy, Sunil Karhadkar, Rocio Montes de Oca, Meg Gerstenblith, Antony Parker and James Eshleman of the Johns Hopkins School of Medicine; Kimberly Briggs and Neil Watkins of the Johns Hopkins Kimmel Cancer Center; and Yutaka Shimada of Kyoto University, Japan. The project was funded by the family of Margaret Lee and by grants from the National Institutes of Health.

A related paper, focusing on pancreatic cancer and written by researchers at the University of California at San Francisco and Harvard Medical School, appears in the same issue of the journal.

Under a licensing agreement between Curis Inc. and The Johns Hopkins University, Beachy and the University hold equity in Curis and are entitled to a share of royalties from sales of the products described in this article. Beachy also receives payment and equity for service as a consultant to Curis Inc. The terms of this arrangement are being managed by The Johns Hopkins University in accordance with its conflict of interest policies.
Media Contact
Joanna Downer
EurekAlert!
All news from this category: Health and Medicine
This subject area encompasses research and studies in the field of human medicine.
Among the wide-ranging list of topics covered here are anesthesiology, anatomy, surgery, human genetics, hygiene and environmental medicine, internal medicine, neurology, pharmacology, physiology, urology and dental medicine.
Back to the Homepage
Latest posts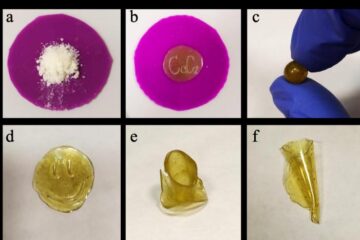 Chemists create renewable plant-based polymers
What makes them different is that they can be easily recycled. Researchers at the Laboratory of Cluster Catalysis at St Petersburg University have synthesised polymers from biomass. What makes them…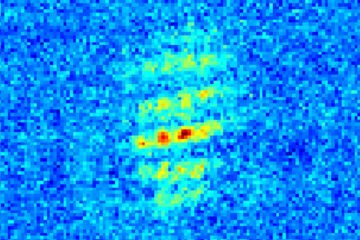 Atom interferometry demonstrated in space for the first time
Researchers present results of experiments with atom interferometry on a sounding rocket / Further rocket missions set to follow. Extremely precise measurements are possible using atom interferometers that employ the…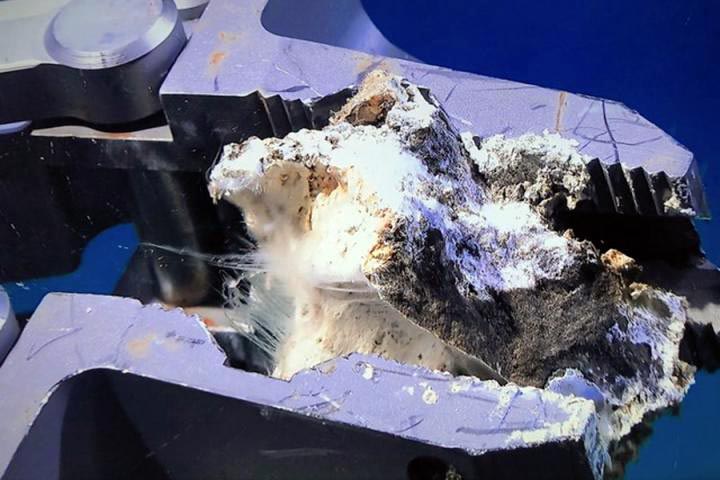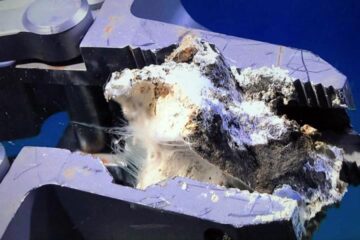 Ocean bacteria release carbon into the atmosphere
Research could help scientists better estimate Earth's carbon budget. A team led by University of Minnesota researchers has discovered that deep-sea bacteria dissolve carbon-containing rocks, releasing excess carbon into the…