Lowering Blood Pressure Immediately After Stroke Can Be Harmful
Lowering blood pressure in the first 24 hours following a stroke can be harmful to recovery, according to a study published in the October 28 issue of Neurology, the scientific journal of the American Academy of Neurology.
A team in Brazil studied blood pressure in 115 stroke patients. The average blood pressure upon hospital admission was 160/94 mm Hg (mercury). Blood pressure dropped in all patients – either spontaneously or with medication – during the first 24 hours after stroke (the acute phase). At follow-up three months later, 44 patients had a poor outcome, meaning at least moderate disability. They needed assistance to complete daily activities like walking, eating or grooming. The risk of poor outcome increased almost twofold with every 10 percent decrease in systolic blood pressure (the top number) during the first 24 hours.
Systolic blood pressure varied an average of 31 percent in the poor outcome group during the first 24 hours, compared to an average of 26 percent in the other patients. When blood pressure drops a lot in the acute phase, the blood flow to brain tissue is reduced, which can cause more damage.
"The amount of blood pressure variation made the difference between a poor outcome and a good one," said neurologist and lead author Jamary Oliveira-Filho, MD, PhD, of the Hospital Sao Rafael and the Federal University of Bahia in Salvador, Brazil. "Blood pressure is only one variable in the outcome, but even small changes can make a difference in the big picture."
An editorial in the same issue of Neurology says that despite limitations, the study adds to the discussion of risk vs. benefit in lowering blood pressure immediately after stroke.
"While 'lower is better' for preventing first and subsequent strokes, there is a growing sentiment that 'high is good' in the acute phase," said neurologist and editorial author Karen C. Johnston, MD, MSc, of the University of Virginia Health System, Charlottesville, Va. "Blood pressure reduction in the acute phase should be avoided if at all possible."
The study found no significant link between stroke severity and the amount that blood pressure dropped. There was no difference in outcome whether blood pressure decreased spontaneously or with medication during the first 24 hours, which suggests that even a spontaneous decrease can be harmful to brain tissue.
Oliveira-Filho and Johnston both noted the need for a randomized trial to study whether it is appropriate to treat blood pressure in the first 24 hours.
"The question of what is the ideal blood pressure in the acute phase remains a controversy," said Oliveira-Filho.
Blood pressure is considered normal when the top number (systolic) is less than 140 and the bottom number (diastolic) is less than 90. When blood pressure is greater than or equal to these numbers, the result is hypertension, the major risk factor for stroke.
The American Academy of Neurology, an association of more than 18,000 neurologists and neuroscience professionals, is dedicated to improving patient care through education and research. A neurologist is a doctor with specialized training in diagnosing, treating and managing disorders of the brain and nervous system such as stroke, Alzheimer's disease, epilepsy, Parkinson's disease, autism and multiple sclerosis.
All news from this category: Health and Medicine
This subject area encompasses research and studies in the field of human medicine.
Among the wide-ranging list of topics covered here are anesthesiology, anatomy, surgery, human genetics, hygiene and environmental medicine, internal medicine, neurology, pharmacology, physiology, urology and dental medicine.
Back to the Homepage
Latest posts
A little friction goes a long way toward stronger nanotube fibers
Rice model may lead to better materials for aerospace, automotive, medical applications. Carbon nanotube fibers are not nearly as strong as the nanotubes they contain, but Rice University researchers are…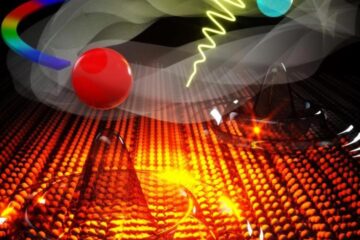 Light-induced twisting of Weyl nodes switches on giant electron current
Scientists at the U.S. Department of Energy's Ames Laboratory and collaborators at Brookhaven National Laboratory and the University of Alabama at Birmingham have discovered a new light-induced switch that twists…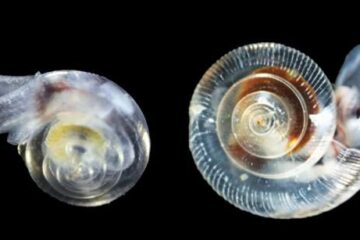 Acidification impedes shell development of plankton off the US West Coast
Shelled pteropods, microscopic free-swimming sea snails, are widely regarded as indicators for ocean acidification because research has shown that their fragile shells are vulnerable to increasing ocean acidity. A new…