Mayo Clinic researchers discover new immune system molecule that can help or harm health
Mayo Clinic researchers have identified a new member of the important B7 family of immune system "co-stimulators." Co-stimulators are molecules that are capable of turning the immune system on or off — and in the process, profoundly affecting human health.
Mayo Clinic researchers named this newest molecule B7-H4. It inhibits the action of T cells, the immune system warriors whose basic job is to attack invaders. Turning off T cells helps transplant patients accept foreign organs. But turning off T cells harms cancer patients — their tumors continue to grow without defensive attacks by T cells. The Mayo Clinic report appears in the June 17 issue of Immunity.
These findings may help researchers learn how to manipulate immune system co-stimulators to serve such therapeutic objectives as:
1) stopping the body from attacking itself in autoimmune diseases;
2) thwarting rejection of transplanted organs;
3) guiding the body to attack a cancer cell.
Significance of the Mayo Clinic Investigation
B7-H4 is the fourth in a line of so-called "co-stimulation" molecules discovered over five years of research led by Lieping Chen, M.D., Ph.D., professor of Immunology at Mayo Medical School. The first in the line, B7-H1, was discovered in 1999 by Dr. Chen and colleagues. And, as in so many families, the members of this molecule family bear intriguing differences. Chief among these differences: Not all B7 members serve the body the same way — some boost the immune system, some blunt its effect and some do both, at different times, depending on the partner to which they bind and the pathways for action they create.
Says Dr. Chen, "The immune system is a double-edged sword. It can help and it can damage. It has a positive and a negative capacity — and understanding and controlling these is the key issue for manipulation of diseases with new treatments. This molecule is very important for doing that work because it is a very potent negative regulation component of the immune system."
The Investigation
To examine the B7 group further, Mayo Clinic researchers analyzed genes in a database composed of members that were likely to be part of the B7 superfamily. Then they cloned the B7-H4 molecule, modeled it in 3-D on a computer and found the functional part of interest. Next, they engineered the molecule and tested its effects in T cells, both in cell culture and in live mice. They did this because Dr. Chen's laboratory is probing the molecular basis of cellular communication to discover how different components of the immune system talk to each other on the cell surface. The basic exchange that occurs on the cell surface involves two parts: a receptor and its partner, which is called a "ligand." How these two parts interact determines the action the immune system takes.
Mayo Clinic's Findings
B7-H4 is a very powerful "negative regulator," highly efficient at turning off T cells. This is important because in certain diseases, such as cancers, this regulator may be overly active. In healthy cells, there are no negative regulators. The implication: One reason healthy cells are healthy is that they don't have B7-H4 shutting down the T cells that police the body for invaders; their T cells are working and are protecting them. "In a tumor, you may have excess B7-H4 turning off T cells all the time. In a normal healthy body, the negative regulators like B7-H4 have to be turned on," says Dr. Chen. The mechanism by which B7-H4 inhibits T cells appears to be one of arresting cell division and the cell-proliferation cycle.
At a Glance Summary
Some immune system molecules can go both ways: they can have the positive effect of boosting the immune system, or the negative effect of shutting it down — or do both at different times — depending on the nature of the partners to which they bind.
B7-H4, the subject of Mayo's current investigation, powerfully shuts down the immune system response of T cells.
By discovering which molecules — and which partners, or ligands — are involved in turning the immune system on or off, Dr. Chen is confident Mayo Clinic research will help scientists devise new treatment strategies. "This new finding about B7-H4 adds excitement to the possibility of therapeutic manipulation of the immune system," he says.
Alle Nachrichten aus der Kategorie: Health and Medicine
This subject area encompasses research and studies in the field of human medicine.
Among the wide-ranging list of topics covered here are anesthesiology, anatomy, surgery, human genetics, hygiene and environmental medicine, internal medicine, neurology, pharmacology, physiology, urology and dental medicine.
Zurück zur Startseite
Neueste Beiträge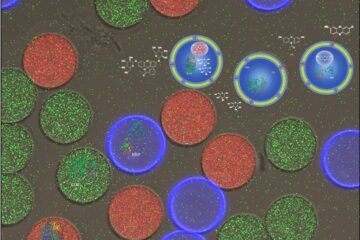 An artificial cell on a chip
Researchers at the University of Basel have developed a precisely controllable system for mimicking biochemical reaction cascades in cells. Using microfluidic technology, they produce miniature polymeric reaction containers equipped with…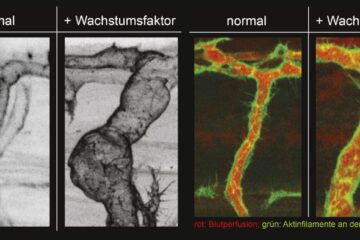 Specific and rapid expansion of blood vessels
Nature Communications: KIT researchers identify a new mechanism to control endothelial cell size and arterial caliber – basis for better treatment of heart infarct and stroke. Upon a heart infarct…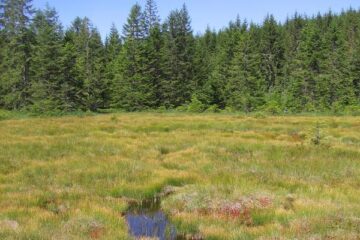 Climate change drives plants to extinction in the Black Forest in Germany
Climate change is leaving its mark on the bog complexes of the German Black Forest. Due to rising temperatures and longer dry periods, two plant species have already gone extinct…