Immerge BioTherapeutics announces identification of PERV receptor
Important step forward for safety of xenotransplantation
This week in the Proceedings of the National Academy of Sciences, researchers from Immerge BioTherapeutics, Inc., announced that they have identified the receptors that are used by porcine endogenous retrovirus (PERV) in order to enter and infect a cell (PNAS; May 27, 2003; vol. 100, no. 11; 6759-6764). This is a critical discovery because it allows scientists to begin to develop strategies to prevent PERV replication. PERV has been considered a key safety issue in the development of xenotransplantation using pig organs because the virus has shown the ability to infect some human cells in laboratory tissue cultures. The study was performed in a collaborative effort between Immerge and the academic groups of Professors Robin Weiss, University College, London, UK and Daniel Salomon, The Scripps Research Institute, La Jolla, CA.
"Our identification of the PERV receptor is a major step forward because it allows us to address fundamental aspects of the biology of this virus," said Dr Clive Patience, Director of the Safety Program at Immerge. "For instance, PERV has grown in only three of approximately 40 human cell lines that we and others have tested. To date, we have not understood why most human cells do not support PERV growth. We can now begin to address this type of fundamental issue."
PERV is a virus that all pigs are born with, which poses no harm to the pig itself. However, unlike other viruses, which can be eliminated either through breeding or raising pigs in a clean lab environment, multiple copies of PERV form part of the normal genomic DNA of pigs and are therefore passed from one generation to the next.
"PERV is of concern in developing xenotransplantation of porcine organs towards an accepted procedure in clinical medicine," commented Professor Robin Weiss from University College, London. "We need to understand the basic virology of PERV, and indeed other porcine microorganisms, before xenotransplantation can be considered a safe procedure."
There is a critical need to identify new sources of organs for the growing number of people needing life-saving transplants around the world. In the U.S. alone, there are more than 81,000 people on the waiting list for organs and an unknown number of additional people needing organs who did not qualify for the transplant list because of age, illness or other issues.
"There is an unmet need in clinical transplantation for donors, and the availability of acceptable porcine organs could solve this huge demand" said Professor Dan Salomon from The Scripps Research Institute. "It remains important to identify the risk of a potentially infectious agent to both the patient receiving a transplant as well as others. Our identification of the PERV receptors will allow us to begin to address this issue."
As part of its progress toward clinical xenotransplantation, Immerge BioTherapeutics Inc. has developed a safety program with a number of international expert collaborators. The depth of Immerge's safety program is unique among companies conducting xenotransplantation research. The company has previously reported the identification of animals within its miniature swine herd that do not transmit PERV to human cell lines (Oldmixon et al. Journal of Virology 2002; 76: 3045-3048). In the past year, in collaborative efforts with the University of Missouri-Columbia and Infigen, Inc., Immerge also announced the birth of cloned, double knock-out miniature swine that lack expression of the GGTA1 gene. This gene is responsible for rapid rejection of organs and makes the animal organs more compatible for potential human transplant.
Immerge BioTherapeutics was formed on September 26, 2000, as a joint venture between Novartis Pharma AG and BioTransplant Incorporated. The company, which began operations on January 2, 2001, focuses its research efforts toward developing therapeutic applications for xenotransplantation.
Alle Nachrichten aus der Kategorie: Health and Medicine
This subject area encompasses research and studies in the field of human medicine.
Among the wide-ranging list of topics covered here are anesthesiology, anatomy, surgery, human genetics, hygiene and environmental medicine, internal medicine, neurology, pharmacology, physiology, urology and dental medicine.
Zurück zur Startseite
Neueste Beiträge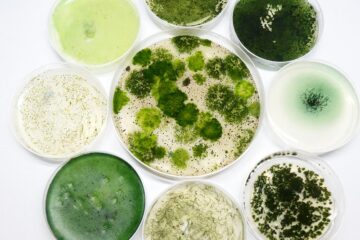 Cyanobacteria: Small Candidates …
… as Great Hopes for Medicine and Biotechnology In the coming years, scientists at the Chair of Technical Biochemistry at TU Dresden will work on the genomic investigation of previously…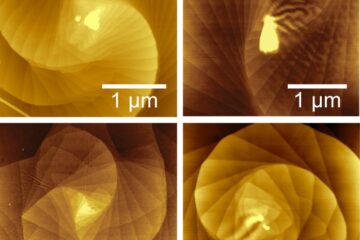 Do the twist: Making two-dimensional quantum materials using curved surfaces
Scientists at the University of Wisconsin-Madison have discovered a way to control the growth of twisting, microscopic spirals of materials just one atom thick. The continuously twisting stacks of two-dimensional…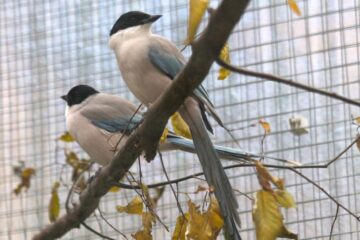 Big-hearted corvids
Social life as a driving factor of birds' generosity. Ravens, crows, magpies and their relatives are known for their exceptional intelligence, which allows them to solve complex problems, use tools…