First potentially clinically useful independent marker for lung cancer identified
Research by US scientists has produced a novel finding about the effect on cancer of an important DNA repair gene and, as a result, identified the first clinically useful independent prognostic marker for early stage resected patients with non-small cell lung cancer.
Their results should help doctors in the future to determine which of their patients with non small-cell lung cancer (NSCLC)[1] who have undergone surgery with curative intent are likeliest to suffer from recurrences or relapse of their cancer. Consequently, post-surgery treatments used to prevent recurrences or relapse of their cancer could potentially be targeted to this group of high-risk individuals. Additionally, patients at low risk of recurrence could potentially be spared the toxicity and expense of any further post surgical treatment to prevent relapse.
The findings, by a team from the Thoracic Oncology Program at the H.Lee Moffitt Cancer Center in Tampa, Florida, involve the ERCC1 gene. They were presented today (Wednesday 20 November) at the EORTC-NCI-AACR[2] Symposium on Molecular Targets and Cancer Therapeutics, in Frankfurt, Germany.
ERCC1 is a member of a family of DNA nucleotide excision repair genes. These correct mistakes that are sometimes made when cells divide: they remove the faulty bit of DNA and insert a corrected copy. This repair stops errors being transmitted through generations of daughter cells. Without the repair the daughter cells would gather further mistakes and the damage would multiply, resulting in a group of rogue cells – the start of cancer.
ERCC1's downside is that it also repairs cells when it shouldn''''t. Platinum-based chemotherapy, such as cisplatin, works by bonding the DNA double helix in the cancer cell together so that the strands break when they try to unwind to start the process of cell division. But ERCCI mends the damage in the cancer cell, making the tumour drug resistant.
Dr Gerold Bepler, joint lead investigator with Dr George Simon, told a news briefing that their team tested ERCC1 expression in tissue from 49 patients with a range of NSCLC from early stage (1A) to advanced disease (IIIB). All had undergone surgery. Five had also received adjuvant radiotherapy and one had received radiotherapy and chemotherapy. They looked at survival in three groups ? patients with low, medium or high levels of ERCC1 and found that median survival was about 35 months for those with low levels, about 62 months for those with medium levels and about 94 months for those with high levels.
"This was not the result we expected," he said. "But when we thought about it, it did make sense for those with high ERCC1 levels to do well.
"When a patient has surgery the bulk of the tumour is removed. However, tiny numbers of cancer cells may still be lurking in the body, too minuscule to be picked up on any scans. These grow into the secondary (metastatic) cancers that are ultimately lethal.
"But, once the bulk of a cancer is removed by surgery, patients with high levels of ERCC1 are better off, whether or not they have had adjuvant treatment, because their more effective repair gene will swing into action against these stray secondary cells. Because it is so early in the cancer process, it will have a good chance of repairing the damage and stopping the relapse of the cancer before the cells run out of control. If ERCC1 levels are low, there is less chance the rogue cells will be repaired.
"So ERCCI is truly a doubled-edged sword. In early cancers or cancers where the bulk of the tumour has been removed, high ERCC1 is good. In advanced cancers it?s bad because it keeps repairing the damage done by cisplatin or carboplatin so the patients respond poorly to chemotherapy."
As a result of their findings the researchers conclude that since patients with low ERCC1 have a poorer prognosis but are less likely to be drug resistant they will be more likely to benefit from platinum-based adjuvant chemotherapy. They are now proposing that in future adjuvant and neoadjuvant and metastatic chemotherapy trials ERCC1 should be tested and patients stratified according to its status.
In order to verify that the link between ERCC1 and survival did not occur by chance alone, they carried out multivariate analyses on their results and established that it was an independent marker, irrespective of the stage of NSCLC or a patient''''s age or sex.
"Adjuvant chemotherapy may have a small benefit in NSCLC and this finding may enable physicians to pick the patients to whom these therapies should be offered. There is still a lot more to be done to evaluate our findings, but this is the first independent marker for NSCLC with potential clinical utility. Our studies have opened up an avenue for further investigation and these results will need to be validated in future clinical trials." said Dr Bepler.
Alle Nachrichten aus der Kategorie: Health and Medicine
This subject area encompasses research and studies in the field of human medicine.
Among the wide-ranging list of topics covered here are anesthesiology, anatomy, surgery, human genetics, hygiene and environmental medicine, internal medicine, neurology, pharmacology, physiology, urology and dental medicine.
Zurück zur Startseite
Neueste Beiträge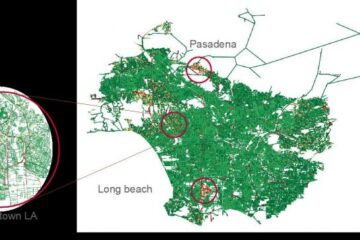 New machine learning tool tracks urban traffic congestion
UBER driver data helps track and potentially alleviate urban traffic congestion. A new machine learning algorithm is poised to help urban transportation analysts relieve bottlenecks and chokepoints that routinely snarl…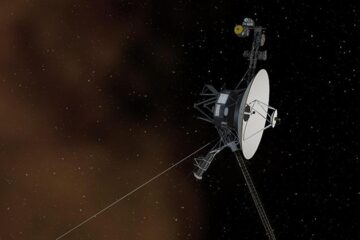 Voyager spacecraft detect new type of solar electron burst
Physicists report accelerated electrons linked with cosmic rays. More than 40 years since they launched, the Voyager spacecraft are still making discoveries. In a new study, a team of physicists…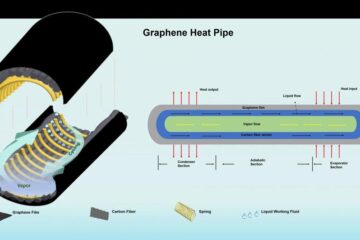 Cooling electronics efficiently with graphene-enhanced heat pipes
Researchers at Chalmers University of Technology, Sweden, have found that graphene-based heat pipes can help solve the problems of cooling electronics and power systems used in avionics, data centres, and…