UW-Madison researchers identify key to cancer cell mobility
In the race to cure cancer, researchers look for roadblocks that could stop cancer in its tracks, preventing it from spreading to other parts of the body. Scientists from the University of Wisconsin-Madison may have found that blockade – an enzyme critical to the ability of cells to metastasize, a biological phenomenon by which cells migrate. The findings are published in the Nov. 7 issue of the journal Nature.
"The real, life-threatening problem with most cancers is that they migrate away from the initial site," says Richard Anderson, a UW-Madison pharmacology professor and senior author of the paper. "If we could regulate a cell's ability to move in a selective way, we may be able to block cancer metastasis."
Researchers have identified several important factors involved in cell migration, but they continue to search for the mechanisms that regulate these key factors. Anderson and his group have found that the enzyme, noted scientifically as PIPKI?661, appears to underpin cells' ability to move from organ to organ.
Cells can migrate through the body because they have small clusters of proteins called focal adhesions. When these clusters, located on the cell surface, respond to signals from molecules on other cells, they bind to those molecules. Once attached, the focal adhesions can pull the cell forward. Like wheels on a skateboard, these adhesions then give cells the ability to move around the body.
The key to blocking this movement, says Anderson, is inhibiting the assembly of focal adhesions. But, as he adds, these protein clusters result from the activity of several key factors, which receive their signals from a number of sources – proteins inside the cell or molecules outside it. To block focal adhesion assembly, one would have to block this other activity.
The key to doing that appears to be the enzyme, PIPKI?661, identified by Anderson and his colleagues, Kun Ling and Renee Doughman.
"What we've identified is an enzyme that regulates the assembly of focal adhesions," says Anderson. "Researchers have been looking for this enzyme for years."
PIPKI?661 interacts directly with two key proteins (FAK and talin) involved in focal adhesion assembly. At the same time, PIPKI?661 also generates an important second messenger (P14,5P2) that Anderson says both regulates a number of important proteins inside the cell and stimulates their ability to form focal adhesions.
Because of this enzyme's central role in regulating the factors involved in the assembly of focal adhesions, the researchers say it provides a promising target for developing drugs to prevent cancer cells from metastasizing.
"PIPKI?661 is like one of those circular (traffic) intersections in Italy and England," says Anderson. "There are all sorts of signals feeding in and out of it, and the traffic never stops." Changing the design of the intersection, he says, could change the flow of those signals.
By blocking the activity of PIPKI?661 – the intersection of focal adhesion assembly – cancer cells could become immobile, thereby unable to migrate to other parts of the body.
"Exactly how cancer cells metastasize has been poorly understood," says Anderson. "This discovery is a real breakthrough that could really have an impact."
– Emily Carlson, (608) 262-9772, emilycarlson@wisc.edu
Media Contact
Richard Anderson
EurekAlert!
All news from this category: Health and Medicine
This subject area encompasses research and studies in the field of human medicine.
Among the wide-ranging list of topics covered here are anesthesiology, anatomy, surgery, human genetics, hygiene and environmental medicine, internal medicine, neurology, pharmacology, physiology, urology and dental medicine.
Back to the Homepage
Latest posts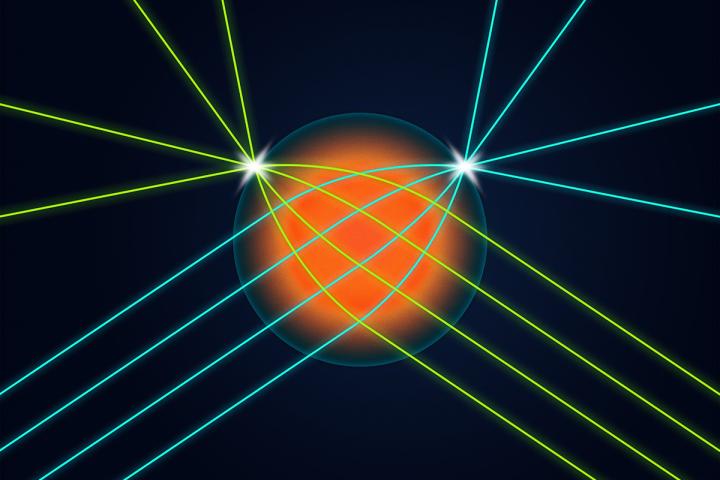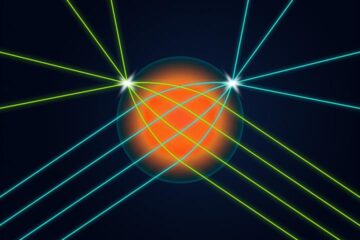 Researchers confront optics and data-transfer challenges with 3D-printed lens
Researchers have developed new 3D-printed microlenses with adjustable refractive indices – a property that gives them highly specialized light-focusing abilities. This advancement is poised to improve imaging, computing and communications…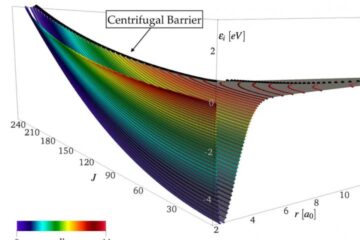 Research leads to better modeling of hypersonic flow
Hypersonic flight is conventionally referred to as the ability to fly at speeds significantly faster than the speed of sound and presents an extraordinary set of technical challenges. As an…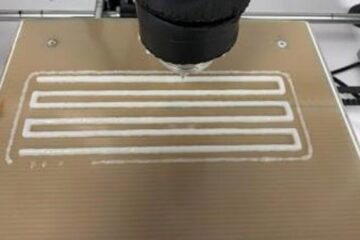 Researchers create ingredients to produce food by 3D printing
Food engineers in Brazil and France developed gels based on modified starch for use as "ink" to make foods and novel materials by additive manufacturing. It is already possible to…