Ouch! The receptors mediating acidic pain sensation
When we feel pain in response to harmful stimuli it is the result of messages sent from pain sensors in the periphery of the body to the brain. These pain sensors – or nociceptors – often lie beneath the skin and detect and signal the presence of tissue-damaging stimuli or the existence of tissue damage. One particular nociceptor, vanilloid receptor-1 (VR1), relays sensory messages to the brain in response to thermal and painful chemical stimuli and is generally regarded as the major pain sensor.
In conditions such as arthritis or infection, the tissue involved at these sites becomes acidic. While normal human tissue has a neutral pH of approximately 6.5 – 7.5 (similar to water), tissue acidosis can cause a drop in cellular pH below 6.0 closer to that of household vinegar. When the cellular environment becomes acidic, both VR1 and a second nociceptor – acid sensing ion channels (ASICs) – are activated. In previous experiments in mice, scientists have found that the activation of VR1 requires extremely severe acidification – pH less than 6.0. This suggests that another pain sensor plays a role in nociception, specifically at pH levels greater than 6.0. Despite experimental data revealing that mouse neurons lacking ASICs are severely deficient in their responses to acidic stimuli, controversy remains about the function of ASICs in mammals.
In a study reported in the October 21 issue of the Journal of Clinical Investigation (JCI) by Shinya Ugawa and colleagues from the Nagoya City University Medical School, Japan, the authors demonstrated that both VR1 and ASICs are involved in the sensing of acid-evoked pain in humans and that each type of nociceptor mediates this pain perception at very specific pH ranges. The authors infused solutions of varying pH levels under the skin of the underside of the upper forearm of healthy male volunteers who were subsequently asked to estimate the intensity of the induced pain on a 0-10 scale. To determine which particular nociceptor was activated at each pH level, the authors systematically blocked ASICs-mediated pain perception with the ASICs inhibitor amiloride or VR1-mediated pain perception with the VR1-inhibitor capsazepine and then recorded the intensity of pain indicated by the subject in response to the solutions of various pH. Ugawa and colleagues found that amiloride potently blocked pain induced by solutions with a pH greater than 6.0, while capsazepine did not. At pH levels below 5.0, amiloride was less effective in reducing pain and capsazepine had a partial blocking effect.
These results demonstrated that ASICs, and not VR1, function as acid sensors within the pathophysiologically relevant pH range 6.0 – 7.2, and that the ASICs inhibitor amiloride may be a useful analgesic for the treatment of localized pain within this range.
CONTACT:
Shinya Ugawa
Department of Anatomy II
Nagoya City University Medical School
1 Kawasumi, Mizuho-cho,
Mizuho-ku, Nagoya 467-8601
JAPAN
TEL: 81-52-853-8126
FAX: 81-52-852-8887
E-mail: ugawa@med.nagoya-cu.ac.jp
Media Contact
Brooke Grindlinger, PhD
EurekAlert!
All latest news from the category: Health and Medicine
This subject area encompasses research and studies in the field of human medicine.
Among the wide-ranging list of topics covered here are anesthesiology, anatomy, surgery, human genetics, hygiene and environmental medicine, internal medicine, neurology, pharmacology, physiology, urology and dental medicine.
Back to home
Newest articles
Creating good friction: Pitt engineers aim to make floors less slippery
Swanson School collaborators Kurt Beschorner and Tevis Jacobs will use a NIOSH award to measure floor-surface topography and create a predictive model of friction. Friction is the resistance to motion…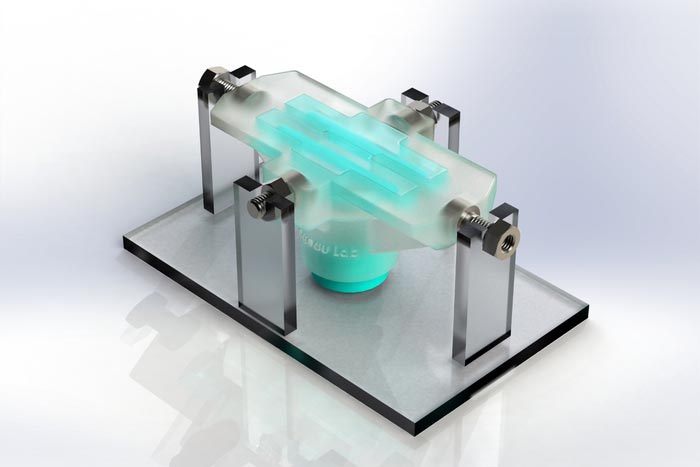 Synthetic tissue can repair hearts, muscles, and vocal cords
Scientists from McGill University develop new biomaterial for wound repair. Combining knowledge of chemistry, physics, biology, and engineering, scientists from McGill University develop a biomaterial tough enough to repair the…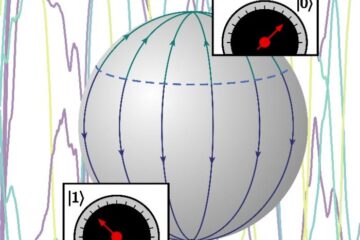 Constraining quantum measurement
The quantum world and our everyday world are very different places. In a publication that appeared as the "Editor's Suggestion" in Physical Review A this week, UvA physicists Jasper van…