University of Pittsburgh Cancer Institute discovers proteins linked to colon cancer
Findings published in this month's issue of Clinical Cancer Research and featured on the journal's cover, may bring researchers one-step closer to the development of tumor markers to detect colon cancer early, before it has had a chance to spread and when it is easier to cure, say researchers from the University of Pittsburgh Cancer Institute (UPCI). These tumor markers – elevated levels of proteins or other substances in the blood, urine or tissue that indicate the presence of cancer – also could help identify which patients with colon cancer are more likely to develop recurrent disease.
In the study, Robert Getzenberg, Ph.D., senior author and associate professor of urology, pathology and pharmacology at the University of Pittsburgh and co-director, Prostate and Urologic Cancer Program, UPCI and colleagues analyzed cancerous tissue resulting from colon cancer that had spread to the liver – the most common site for colon cancer to recur – and found three proteins present in the diseased liver tissue that were not present in normal liver tissue. The findings add to previous findings published earlier this year in the journal Cancer Research in which the same researchers identified four different proteins present in colon cancer tumor samples that were not found in normal colon tissue.
"Identifying a specific and sensitive tumor marker that would allow reliable early detection of colon cancer and predict the potential for the cancer to spread or recur would be of great benefit to patients," said Dr. Getzenberg. "Early diagnosis of recurrent colon cancer is critical to effective treatment of the disease, however, colon cancer metastases are very difficult to pick up early. Thirty-five to 40 percent of all patients with colon cancer have recurrent disease and the majority of these patients cannot be cured and will eventually die."
The researchers analyzed a subset of proteins in the cell nucleus called nuclear matrix proteins, or NMPs, to examine the cellular changes in tissue that occur as colon cancer grows.
"NMPs appear to represent the earliest changes that occur in cells, which is why we wanted to look carefully at these proteins in both studies," explained Dr. Getzenberg. "In the first study, we looked at the specific NMPs present in cancerous colon tissue and in the second, we examined the NMPs present in liver metastases that had resulted from colon cancer. We found that there are several proteins present in the diseased tissue that are not present in the normal tissue, indicating that these proteins are specifically linked to the development of colon cancer."
"These are promising results since microscopic changes indicative of liver metastasis are not currently detectable by conventional imaging studies," said Robert Schoen, M.D., M.P.H., study co-author and associate professor of medicine, division of gastroenterology, hepatology and nutrition, University of Pittsburgh and director, Colorectal Cancer Prevention Program, UPCI. "Carcinoembryonic antigen, or CEA, a tumor-associated glycoprotein, is the most commonly used blood test to survey patients treated for colorectal cancer for possible recurrence, but it is only somewhat useful since only half of colorectal cancers shed CEA levels sufficient for detection and often, by the time a rising CEA is detected, the tumor is too far advanced for effective re-treatment. Identifying the changes in NMPs that occur from colon cancer may be a more promising method to diagnosis the disease early, as well as a way to identify patients at greater risk for cancer recurrence."
In subsequent studies, the researchers plan to develop antibodies against the identified proteins to detect their presence in tissue, serum and stool samples from patients. "By identifying patients who are more likely to experience cancer recurrence, based on the presence of specific proteins, we can potentially detect metastases earlier and target therapy more precisely and effectively to that patient," said Dr. Getzenberg.
Colorectal cancer is a worldwide public health problem. In the United States, colorectal cancer accounts for 11 percent of all cancers with 147,300 new cases and 56,000 deaths estimated in 2002. For patients with advanced disease, five-year survival rates are 10-20 percent, however, when colon cancer is diagnosed at an early, localized stage, the five-year survival rate is 90 percent.
ADDITIONAL CONTACT:
Jocelyn Uhl
PHONE: 412-647-3555
FAX: 412-624-3184
E-MAIL: UhlJH@upmc.edu
Media Contact
Clare Collins
EurekAlert!
All latest news from the category: Health and Medicine
This subject area encompasses research and studies in the field of human medicine.
Among the wide-ranging list of topics covered here are anesthesiology, anatomy, surgery, human genetics, hygiene and environmental medicine, internal medicine, neurology, pharmacology, physiology, urology and dental medicine.
Back to home
Newest articles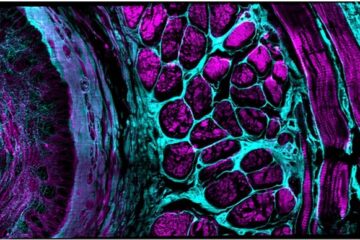 Enhancing the workhorse
Artificial intelligence, hardware innovations boost confocal microscope's performance. Since artificial intelligence pioneer Marvin Minsky patented the principle of confocal microscopy in 1957, it has become the workhorse standard in life…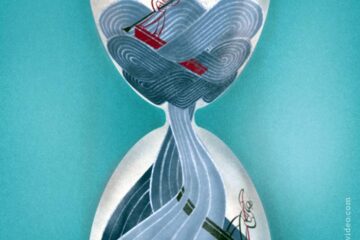 In the quantum realm, not even time flows as you might expect
New study shows the boundary between time moving forward and backward may blur in quantum mechanics. A team of physicists at the Universities of Bristol, Vienna, the Balearic Islands and…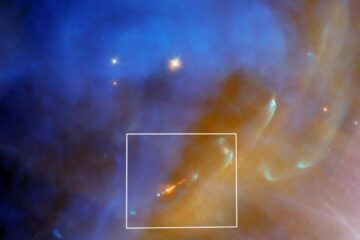 Hubble Spots a Swift Stellar Jet in Running Man Nebula
A jet from a newly formed star flares into the shining depths of reflection nebula NGC 1977 in this Hubble image. The jet (the orange object at the bottom center…