Study sheds light on cause of an AIDS treatment side effect
Highly Active Antiretroviral Therapy, or HAART, is the standard of care for HIV/AIDS patients and has prolonged the lives of countless persons with the disease. HAART has been associated, however, with the emergence of lipodystrophy syndromes. In this month's issue of the journal Mitochondrion*, researchers from the National Cancer Institute (NCI), the National Institute of Standards and Technology (NIST), and Purdue University, West Lafayette, Ind., report that protease inhibitors, a component of HAART, can lead to mitochondrial toxicity. The effect, seen in this test tube study, of protease inhibitors on mitochondria could help explain the biology behind lipodystrophy and also could point to possible future therapeutic approaches for the syndrome.
Lipodystrophy is a clinical condition characterized by a poor or uneven distribution of fat cells. This distribution causes large amounts of fat to be stored in inappropriate places, which can lead to lower belly obesity and a buffalo-like hump on the upper back. Lipodystrophy side effects also include diabetes and high levels of cholesterol and triglycerides. There is significant scientific debate about the precise mechanisms and metabolic pathways involved in the development of lipodystrophy.
The clinical features of HAART-associated lipodystrophy are similar to those commonly seen in people with mitochondrial dysfunction. The mitochondrion is the powerhouse of the cell, and interference with its normal processing of proteins and energy production can result in distortion or dysfunction of other cellular processes.
HAART is a combination of potent antiretroviral drugs such as protease inhibitors and nucleoside-analogue reverse transcriptase inhibitors (NRTIs). Researchers have known for many years that NRTIs in HAART cocktail regimens can directly cause mitochondrial toxicity by inhibiting a mitochondrial enzyme called DNA polymerase gamma. However, until now it was unknown whether protease inhibitors had a direct effect on mitochondria, as well, or whether they played a role in mitochondrial toxicity.
"In this study, we have demonstrated that protease inhibitors can directly affect an enzyme called mitochondrial processing protease (MPP), which can lead to mitochondrial dysfunction – possibly contributing to the development of syndromes such as lipodystrophy," said Lauren Wood, M.D., of NCI. While protease inhibitors alone do not necessarily cause lipodystrophy, the combination of direct effects on mitochondria by both protease inhibitors and NRTIs may lead to the condition. Moreover, as a class of drugs, protease inhibitors are highly hydrophobic (water insoluble), and hence may be concentrated in fatty tissues and have a greater impact on mitochondria in those tissues with chronic exposure.
"The protease inhibitors were weak inhibitors of the enzymatic processing system," said Henry Weiner, Ph.D., of Purdue University. "If they were stronger inhibitors it would have likely led to more serious complications in patients." It is not unusual to find that a drug acts on a different target than the one it was designed to affect, which is why there are often side effects from drugs. "This finding that protease inhibitors affect MPP could be useful if one wants to develop inhibitors of MPP for other conditions, such as cancer," said Weiner.
The researchers do not know to what degree MPP inhibition correlates with mitochondrial change or disruption, nor if what they found with isolated mitochondria, in this test tube study, actually occurs in patients using the drug. It is known, however, that both NRTIs and protease inhibitors have direct effects on fat cells, and mitochondrial abnormalities in fat tissue have been described in patients with lipodystrophy.
According to Steven J. Zullo, Ph.D., of NIST (formerly of the National Institute of Mental Health), "Many drugs can adversely affect mitochondria. This study highlights the importance of evaluating the potential short- and long-term effects of drugs on mitochondria before they are recommended for widespread use."
Researchers say that future studies should look at the effect of MPPs on the fatty tissue in patients as opposed to the test tube experiments done for this study. They also recommend that when scientists design new HIV/AIDS drugs, they consider the effects that the drugs might have on mitochondria, and attempt to minimize adverse effects.
Media Contact
NCI Press Office
EurekAlert!
All latest news from the category: Health and Medicine
This subject area encompasses research and studies in the field of human medicine.
Among the wide-ranging list of topics covered here are anesthesiology, anatomy, surgery, human genetics, hygiene and environmental medicine, internal medicine, neurology, pharmacology, physiology, urology and dental medicine.
Back to home
Newest articles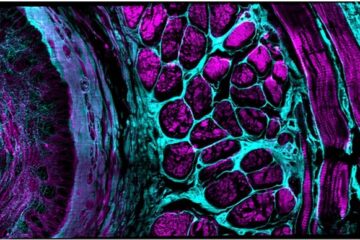 Enhancing the workhorse
Artificial intelligence, hardware innovations boost confocal microscope's performance. Since artificial intelligence pioneer Marvin Minsky patented the principle of confocal microscopy in 1957, it has become the workhorse standard in life…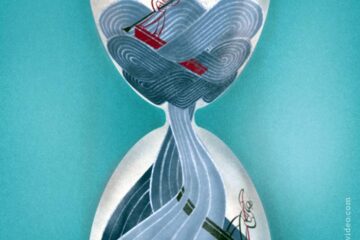 In the quantum realm, not even time flows as you might expect
New study shows the boundary between time moving forward and backward may blur in quantum mechanics. A team of physicists at the Universities of Bristol, Vienna, the Balearic Islands and…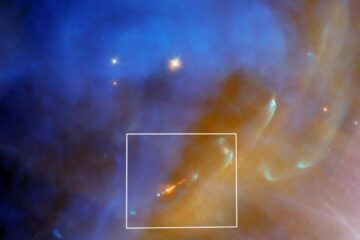 Hubble Spots a Swift Stellar Jet in Running Man Nebula
A jet from a newly formed star flares into the shining depths of reflection nebula NGC 1977 in this Hubble image. The jet (the orange object at the bottom center…