Strategies allow for drug-free transplants, report researchers at international congress
Results of three studies presented today at the International Congress of The Transplantation Society provide encouraging evidence that a patient's immune system can be fooled into accepting a transplanted organ without the need for anti-rejection drugs.
According to one study conducted in India, patients are off the immunosuppressive drug cyclosporine three months after undergoing living donor kidney transplantation and an elaborate set of treatments that included a separate surgical procedure to infuse crushed donor kidney tissue into their thymus. In another study conducted at the University of Pittsburgh, a more simple strategy, but one just as bold, has some patients who received transplants of the small bowel, one of the must vulnerable organs to rejection, requiring just one anti-rejection pill once a week instead of the usual two or three pills two times a day. While in some patients the researchers had to back off when rejection occurred, they do plan to continue weaning the patients who so far are doing well, perhaps having them completely off the anti-rejection drug tacrolimus after one year.
The Pittsburgh team's encounters with rejection and the results of a third study from Stanford University are a reminder of the formidable challenge of achieving tolerance, defined as the permanent acceptance of the transplanted organ without immunosuppressive drugs. Two kidney transplant patients who were weaned off all drugs within a year of their transplants and who were drug-free for about five months have since experienced mild rejection necessitating their going back to low doses of drugs. But the rejection now treated, their doctors at Stanford are beginning to taper their drugs and are weaning a third patient in the study as well. At this point, the numbers are too small to draw conclusions about their results, they say.
Rejection is a common occurrence following transplantation. It merely signals some degree of activity by immune system cells trying to fight the presence of the donor organ. Usually an adjustment of doses and drugs can reverse such episodes, which can vary from mild to serious, and in most patients, close monitoring of drug levels keeps rejection at bay. But the drugs that are used to prevent rejection can have many unpleasant side effects. In addition, they place patients at risk for developing tumors or serious infections that may be difficult to treat or be fatal. The drugs also provide no guarantees that the more insidious, chronic form of rejection will not occur months or years after transplantation.
More time will be required to determine if any of the patients in these studies will develop true tolerance. But the results, while preliminary, show there is promise for patients who must endure a life-long regimen of immunosuppressive drugs and the attendant side effects and risks.
At the congress, being held at the Westin Diplomat Resort and Spa in Hollywood, Fla., Dr. H.L. Trivedi, director of the Institute of Kidney Diseases and Research Center at Civil Hospital Campus in Ahmedabad, India, included in his report initial results of 26 patients, each who received an infusion of their donor's kidney tissue into the thymus 19 days before the whole organ was transplanted. The idea behind the procedure is to allow developing T cells being educated in the thymus to receive a direct and complete introduction to the donor tissue so that when the cells are mature and circulating in the body they will be tolerant and less likely to reject the transplanted organ. "It is expected that these thymocytes will develop anergy to the donor antigens," explained Dr. Trivedi.
Ten days before the transplants, the patients also received infusions of stem cells from their donor's bone marrow into their blood stream and their own bone marrow. According to Dr. Trivedi, after three months, the patients were weaned off the drug cyclosporine, but it has been only four months since the first patient underwent this procedure.
In an earlier arm of the study with longer follow-up, 32 patients who received living donor kidney transplants following infusions of donor bone marrow- derived stem cells into their blood stream, bone marrow, liver and thymus were successfully weaned off cyclosporine one year after the transplant. The 32 are part of a group of 43 patients who underwent the multi-step procedure that is based on the same premise as the newer approach – to educate the cells to be tolerant of the foreign cells of the donor. All 43, including those off cyclosporine, have been free of rejection, and once the 11 remaining patients reach their one-year anniversary, they too will be taken off the drug but will remain on low doses of less powerful immunosuppressives, said Dr. Trivedi.
Patients who underwent routine living donor kidney transplantation without any special pre -treatment could not be weaned off cyclosporine, and weaning had to be discontinued in 16 percent of patients who received infusions of donor bone marrow stem cells into their marrow and blood stream but not the thymus.
In the Stanford study, weeks before four patients were scheduled for living donor kidney transplants, their donors, who were not tissue-matched to the recipients, received doses of a growth factor to boost the number of stem cells in the blood. (A similar growth factor was used in the Indian study as well.) The bone marrow was then removed and saved for infusion into the patients about 11 days after their transplants. Before receiving the bone marrow, however, patients were exposed to 10 treatments of irradiation, beginning the day after transplantation, that was targeted at locations in the body where large numbers of T cells reside – the lymph nodes, spleen and thymus. A drug that depletes immune system T cells, rabbit anti-thymocyte globulin, was also given after surgery.
According to Dr. Samuel Strober, professor of immunology and rheumatology at Stanford University School of Medicine, the protocol resulted in chimerism – the coexistence of donor and recipient cells – in three of the four patients for a period of two to three months, and in two, tests determined their immune systems were indifferent to the donor organ. Weaning of all immunosuppressive drugs had been completed by 12 months in these two patients, but after being off the drugs for about five months, researchers noted signs of rejection, which in both cases was treated successfully, and the patients were returned to low doses of anti-rejection drugs. One patient is near to complete drug withdrawal and the fourth was never weaned due to an early rejection.
Importantly, added Dr. Strober, the donor stem-cell infusions did not cause the potentially life-threatening complication of graft versus host disease, whereby donor cells attack the recipient's tissues, in any of the patients.
T cell depletion also played an important part in the University of Pittsburgh study involving 96 recipients of intestine, multivisceral (small bowel, liver , pancreas, stomach and duodenum), liver, pancreas, kidney and kidney/pancreas transplants. But instead of receiving rabbit anti-thymocyte globulin during surgery and at intervals the following days, patients received a one -time dose just hours before transplantation. The research team believes that the T cells, those on the front lines of an immune system attack, need to be reduced before, not after the introduction of the "enemy," the transplanted organ. The day after transplantation the team then administered lower-than -usual doses of tacrolimus, with no other immunosuppressive agents, not even prednisone, given.
The "new" strategy is actually based on practice and clinical experience of 40 years ago, said Dr. Thomas E. Starzl, professor of surgery at the University of Pittsburgh's Thomas E. Starzl Transplantation Institute. To most, it may seem "counterintuitive," he added, because current dogma is to give patients high doses of immunosuppression as soon as the organ is transplanted. But under too much immunosuppression, the initial immune reaction against the donor organ is eliminated, and that prevents a process called clonal deletion, whereby the activated T cells directed against the graft are selectively removed. Without this process, the ensuing steps in the development of tolerance cannot occur, he explained.
Results presented today by Dr. Kareem Abu-Elmagd, associate professor of surgery at the University of Pittsburgh's Starzl Institute, involved 22 recipients of small intestine, liver/small bowel and multivisceral transplants. Results with other organs are being reported at other times during the congress, which runs through Friday. Seventeen of the 22 patients also received intestinal grafts that had been irradiated prior to transplantation and donor bone marrow. Twelve met criteria for weaning off tacrolimus, and at some point after 90 days, the team started the process in a step- wise fashion, with reductions in the number of doses made every two weeks. Nine of the 12 patients have been free of rejection since weaning was initiated, including a recipient of an isolated small bowel that had not been irradiated, who has been on a once -a-week dose for five months.
Because of close monitoring for immune activation, the researchers were able to identify four patients in whom rejection would have likely occurred. Further weaning was delayed in these patients. Three other patients, all recipients of isolated small bowels, developed rejection that required their doses be increased and other agents be administered. One included a patient who had been taking tacrolimus once every two weeks when the rejection developed. Another of the three patients, whose rejection occurred at a twice-a-week dose, is now back to being weaned.
According to the researchers, having their patients take one pill two or three times a week for up to a year is a reasonable goal before complete withdrawal would be considered.
All latest news from the category: Health and Medicine
This subject area encompasses research and studies in the field of human medicine.
Among the wide-ranging list of topics covered here are anesthesiology, anatomy, surgery, human genetics, hygiene and environmental medicine, internal medicine, neurology, pharmacology, physiology, urology and dental medicine.
Back to home
Newest articles
Creating good friction: Pitt engineers aim to make floors less slippery
Swanson School collaborators Kurt Beschorner and Tevis Jacobs will use a NIOSH award to measure floor-surface topography and create a predictive model of friction. Friction is the resistance to motion…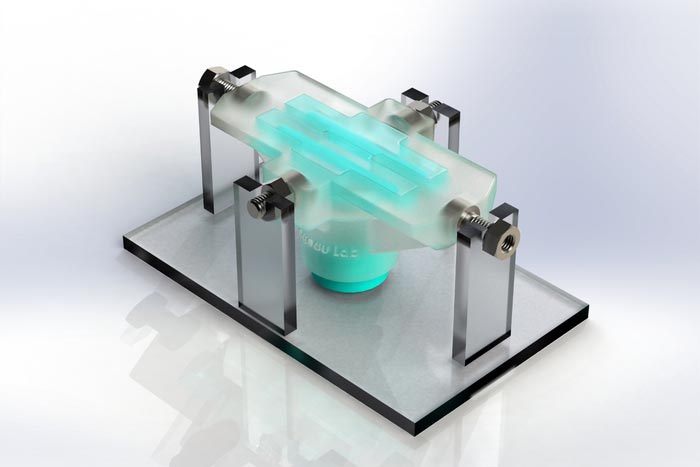 Synthetic tissue can repair hearts, muscles, and vocal cords
Scientists from McGill University develop new biomaterial for wound repair. Combining knowledge of chemistry, physics, biology, and engineering, scientists from McGill University develop a biomaterial tough enough to repair the…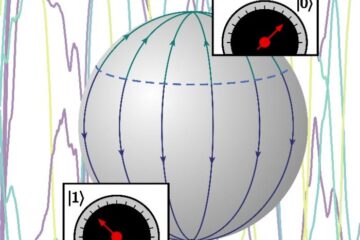 Constraining quantum measurement
The quantum world and our everyday world are very different places. In a publication that appeared as the "Editor's Suggestion" in Physical Review A this week, UvA physicists Jasper van…