HIV patients suffer more from osteoporosis
Osteoporosis is a multifactorial disease that is characterised by a reduction in bone mass and its mechanical resistance, and leads to an increased propensity to bone fractures. Now, a study has been published in the Spanish review Enfermedades Infecciosas y Microbiología Clínica [Infectious Diseases and Clinical Microbiology] showing the increase in prevalence of this disorder in HIV-1 infected patients.
The principal investigator of the study, José Manuel Olmos, clarifies to SINC that: "As soon as Highly Active Antiretroviral Therapy was introduced, which we call HAART, this infection was transformed into a chronic disease with an acceptable quality of life in the developed countries".
There are multiple reasons that explain the propensity to osteoporosis in those patients who have the virus. Some are related to the HIV-1 infection itself, such as the lymphocyte activity, the release of cytokines that stimulate bone absorption, hypogonadism (a disorder where the reproductive organs do not function), Vitamin D deficit, malnutrition or low level of physical activity. Other reasons depend on the treatment patients receive with corticosteroid and antiretroviral medicines.
According to the authors, "for the moment, it does not seem that osteoporotic fractures represent a significant problem. However, as the patient gets older a reduction in their quality of life may occur.
As far as Olmos is concerned, "recognition that osteoporosis is one of the late consequences of HIV-1 infection compels us to give an early diagnosis of this disease in these patients, in order to take the necessary preventive and therapeutic measures.
For this reason the study emphasises the need to take a detailed clinical history from HIV-1 infected people, and this should include the classic risk factors for osteoporosis, paying particular attention to treatment that has been received (corticosteriod medicines, HAART, etc) and the pattern of the disease.
In addition to the routine laboratory tests, the authors maintain that in order to optimise the prognosis of the patients, "a bone densitometry scan must be performed wherever there are data relating to hypogonadism, treatment with steroids for chronic disease or a previous history of fractures caused by osteoporosis".
There is also a scientific consensus as to the recommended preventive measures to take: physical exercise, sufficient ingestion of calcium and Vitamin D, and elimination of risk factors such as alcohol, tobacco and poor diet.
Pharmacological treatment of patients who are diagnosed with osteoporosis is founded usually on the use of bisphosphonates (except in cases where hypogonadism is detected, when it is appropriate to consider suitable hormonal treatment). Bisphosphonates can be administered intermittently, are well tolerated, do not appear to interact with antiretroviral medicines and have proven their use in the prevention and treatment of osteoporosis. However, Olmos asserts that "there is still insufficient experience about the pharmacological treatment of osteoporosis in HIV-1 patients"
"Despite numerous investigations, results are still awaited from a clinical trial undertaken with a group of seropositive patients treated with Alendronate (Adult AIDS Clinical Trial Group 5163), which, doubtless, will bring new evidence about the possible effectiveness of anti-osteoporotic treatment in these patients" conclude the authors.
Alle Nachrichten aus der Kategorie: Health and Medicine
This subject area encompasses research and studies in the field of human medicine.
Among the wide-ranging list of topics covered here are anesthesiology, anatomy, surgery, human genetics, hygiene and environmental medicine, internal medicine, neurology, pharmacology, physiology, urology and dental medicine.
Zurück zur Startseite
Neueste Beiträge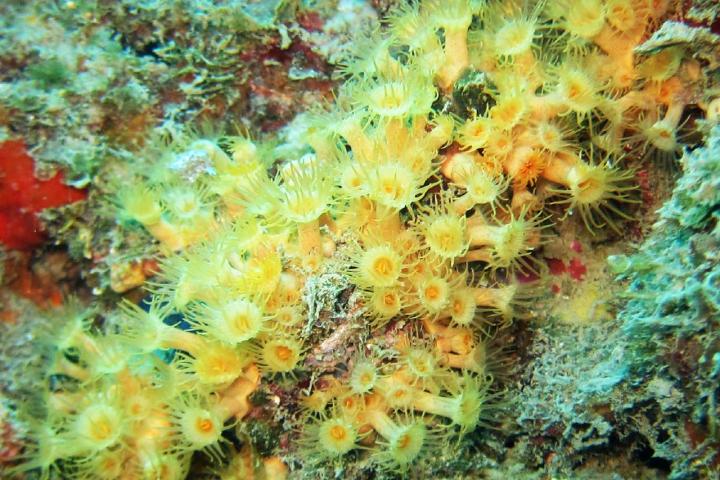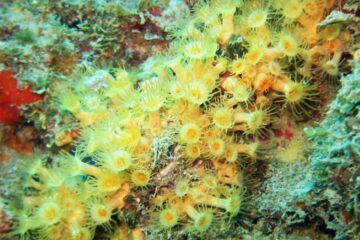 Is it one or two species?
The case of the cluster anemones If you dive in the Mediterranean Sea, the cluster anemone is among the most fascinating and magnificent corals you could see. You can find…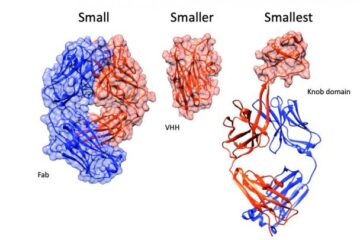 In a field where smaller is better, researchers discover the world's tiniest antibodies
Researchers at the University of Bath in the UK and biopharma company UCB have found a way to produce miniaturised antibodies, opening the way for a potential new class of treatments for…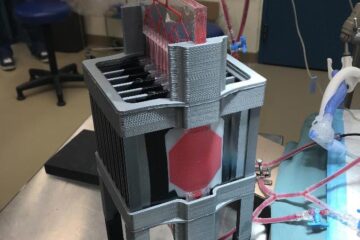 Researchers create artificial lung to support pre-term babies in distress
An international team led by current and former McMaster University researchers has developed an artificial lung to support pre-term and other newborn babies in respiratory distress. The group has proven…