Bleach-producing enzyme found to modulate blood vessel dilation during inflammation
Findings important in developing new drugs to treat inflammatory vascular diseases
An enzyme that stimulates the production of chlorine bleach in cells to kill bacteria and other invading pathogens also turns off a signal that regulates blood vessel dilation during inflammation, researchers at the UC Davis School of Medicine and Medical Center have found.
The research — conducted in collaboration with scientists at the University of Alabama at Birmingham, UCLA and the University of Iowa and reported in the June 28 issue of the journal Science — is important because it identifies a previously unrecognized function for an abundant protein of the immune system and may reveal a new molecular target for the development of drugs to treat a variety of inflammatory vascular diseases.
The bleach-producing enzyme, known as myeloperoxidase, is a green-colored protein found in abundant supply in white blood cells, one of the sentries of the immune system. As white blood cells circulate in the bloodstream and accumulate at sites of infection or injury, they engulf bacteria and other foreign organisms. Just as bleach disinfects kitchens and bathrooms, this enzyme is released from storage sites within the white blood cell to locally produce hypochlorous acid, or chlorine bleach, as a bactericidal agent.
"Myeloperoxidase has been known to be an important component of the immune system," said Jason P. Eiserich, lead author and assistant professor of medicine and human physiology at the UC Davis School of Medicine and Medical Center. "It is present in very high concentrations in white blood cells and provides an important line of defense against invading micro-organisms. Since neutrophils are also known to contribute to impaired vascular function during acute inflammatory responses, we reasoned that myeloperoxidase may be a central player. Our studies show that myeloperoxidase does affect the vasculature, but by a pathway independent of its well-characterized capacity to produce chlorine bleach."
Under normal conditions, a chemical signal, nitric oxide, produced by endothelial cells lining the blood vessel wall, acts as an important vasodilator. The research team found that following the induction of acute inflammation in rodent models, myeloperoxidase is released from activated white blood cells, permeates vascular cells and is deposited within the blood vessel wall where it acts to consume nitric oxide, thereby blocking the signal that dilates blood vessels. Cellular and biochemical studies have corroborated the inhibitory role of myeloperoxidase.
"Identifying a protein that modulates nitric oxide-dependent blood vessel dilation has important implications for the potential treatment of inflammatory vascular diseases," said Eiserich. "Under acute inflammatory conditions, such as intense bacterial infection, this enzyme may provide a physiologic means for removing excessive nitric oxide levels and preventing severe low blood pressure conditions from developing. Drugs aimed at mimicking this enzymatic activity may be useful for treating systemic hypotension during septic shock. Alternatively, drugs aimed at blocking the activity of myeloperoxidase may be useful for treating chronic vascular diseases, such as atherosclerosis, which are commonly characterized by a deficit in the vasodilatory substance nitric oxide and the accumulation of myeloperoxidase in the blood vessel wall."
The research findings also may help guide future studies aimed at identifying whether individuals without the myeloperoxidase enzyme due to hereditary deficiency display abnormal vascular responses during inflammation.
Other scientists contributing to this research include Stephan Baldus, Wenxin Ma, Chunxiang Zhang, Albert Tousson, Laura Castro, C. Roger White and Bruce A. Freeman from the University of Alabama; Marie-Luise Brennan and Aldons J. Lusis from UCLA; and William M. Nauseef from the University of Iowa. The research was supported by grants from the National Institutes of Health, the American Heart Association and the Veterans Affairs Administration.
All latest news from the category: Health and Medicine
This subject area encompasses research and studies in the field of human medicine.
Among the wide-ranging list of topics covered here are anesthesiology, anatomy, surgery, human genetics, hygiene and environmental medicine, internal medicine, neurology, pharmacology, physiology, urology and dental medicine.
Back to home
Newest articles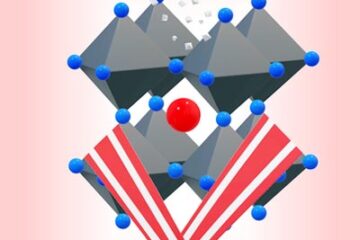 Perovskite solar cells soar to new heights
Metal halide perovskites have been under intense investigation over the last decade, due to the remarkable rise in their performance in optoelectronic devices such as solar cells or light-emitting diodes….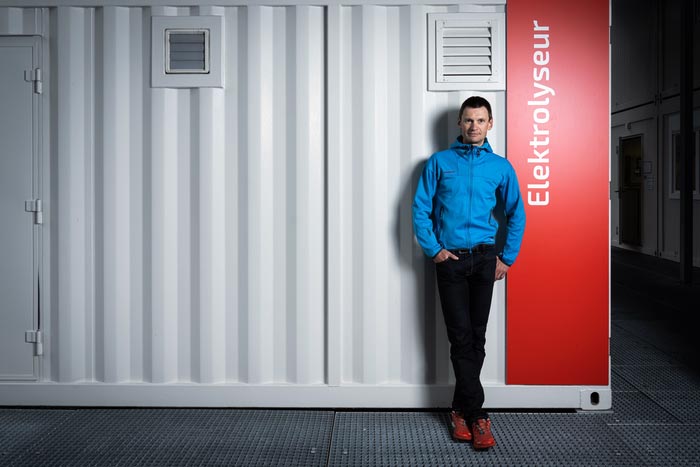 Blue hydrogen can help protect the climate
An international group of researchers led by the Paul Scherrer Institute and the Heriot-Watt University has carried out in-depth analyses of the climate impact of blue hydrogen. This is produced…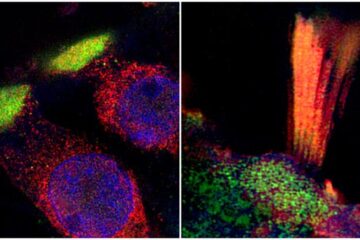 Genes associated with hearing loss visualised in new study
Researchers from Uppsala University have been able to document and visualise hearing loss-associated genes in the human inner ear, in a unique collaboration study between otosurgeons and geneticists. The findings…