Androgen therapy boosts muscle strength for older men
A short course of hormone therapy appears to increase older men's strength and may help seniors continue their everyday activities throughout the aging process, according to a study released today at the Endocrine Society's 84th Annual Meeting.
Men over age 60 who took the androgen oxandrolone daily for 12 weeks had significantly stronger muscles in their upper and lower body than men who took a placebo, according to E. Todd Schroeder, Ph.D., postdoctoral fellow in the Department of Medicine at the Keck School of Medicine of USC and lead author of the study.
The findings suggest that supplemental androgen therapy might benefit older men who are prone to losing muscle mass-a process known as sarcopenia-as they age. Loss of leg power may interfere with basic activities, such as rising from a chair or walking up stairs. That, in turn, can lead to immobility, eroding independence and depression.
"Our findings are encouraging because a short course of treatment appears to increase muscle mass, strength and power, which can be augmented or maintained with subsequent resistance exercise," Schroeder says. "We are in the process of testing how well such effects are maintained following treatment and to what degree additional exercise improves these changes."
The challenges of maintaining the day-to-day health of seniors are mounting as fast as the nation is aging. By the year 2030, the number of people older than 65 will climb to 70 million in the U.S. alone.
Schroeder's research aims to preserve the quality of life for many of these older men and women.
In his study, researchers monitored 32 men between 60 and 87 years old. About two-thirds of them were chosen at random to take 20 milligrams daily of oxandrolone, known by the trade name Oxandrin, while the rest took a placebo.
He and his colleagues measured the men's muscle strength weekly by testing the maximum weight the men could lift with their arms and legs using equipment such as a leg press machine. They also measured muscle mass and other lean tissue using dual energy X-ray absorptiometry (commonly called a DEXA scan) and MRI (magnetic resonance imaging).
By the 12th week, men in the oxandrolone group had significantly increased maximal voluntary strength and power in their legs. Scientists have shown that maximal voluntary strength, which is measured by leg extension, is highly correlated with physical function among seniors. Maximal voluntary strength in the arms also was improved.
Study participants made most of their gains within the first six weeks, suggesting that six weeks of treatment may be enough to improve strength and power in older men, Schroeder says. Improvements in muscle strength were proportional with increases in muscle mass.
Androgens are linked to muscle mass in this way:
The body naturally uses the androgen testosterone to stimulate the creation of protein throughout the body, especially in muscle. Testosterone is the most powerful regulator of muscle. But levels of testosterone in the body decline over the course of a lifetime, and loss of muscle is linked to these decreased levels.
A semisynthetic agent (oxandrolone) that acts like testosterone can be used to supplement androgen activity in older persons with low levels of testosterone.
Since androgens increase the building of contractile muscle proteins- called actin and myosin- in the body, researchers believe they can help augment muscle mass that is lost during aging.
Skeletal muscle mass reportedly declines about 15 percent between the third and eighth decades of life, and as much as 30 percent afterward. And muscle seems to be lost in certain key areas such as the arms and thighs, which can especially hurt seniors' ability to lift groceries, walk quickly, rise from a seated position and climb stairs.
Oxandralone was well-tolerated, Schroeder says, and separate findings from the study group indicated it also benefits body fat.
As people age, they not only lose muscle mass, but they gain fat around the middle, putting them at greater risk for cardiovascular disease and other problems. But in the men taking oxandrolone there was an increase in muscle mass both in the limbs and throughout the body, while the amount of fat carried in the trunk and throughout the body decreased.
Schroeder and colleagues plan to include women in future studies, since androgens also are important for maintaining bone mass and helping to prevent osteoporosis.
While many seniors may want to run to the doctor to ask for androgen therapy, only those seniors with initially low testosterone levels will benefit the most, Schroeder says.
Edward T. Schroeder, Dajun Qian, Yolanda Stewart, Carla Flores, Carmen Martinez, Michael Terk and Fred R. Sattler, "Muscle Strength and Power Changes with 12 Weeks of Oral Androgen Therapy in Older Adult Men," The Endocrine Society's 84th Annual Meeting. Category: Aging. Presentation 1:45 p.m., June 22.
All latest news from the category: Health and Medicine
This subject area encompasses research and studies in the field of human medicine.
Among the wide-ranging list of topics covered here are anesthesiology, anatomy, surgery, human genetics, hygiene and environmental medicine, internal medicine, neurology, pharmacology, physiology, urology and dental medicine.
Back to home
Newest articles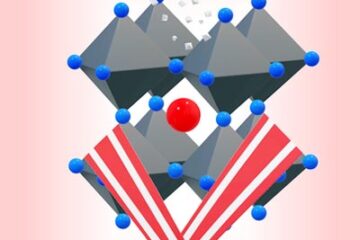 Perovskite solar cells soar to new heights
Metal halide perovskites have been under intense investigation over the last decade, due to the remarkable rise in their performance in optoelectronic devices such as solar cells or light-emitting diodes….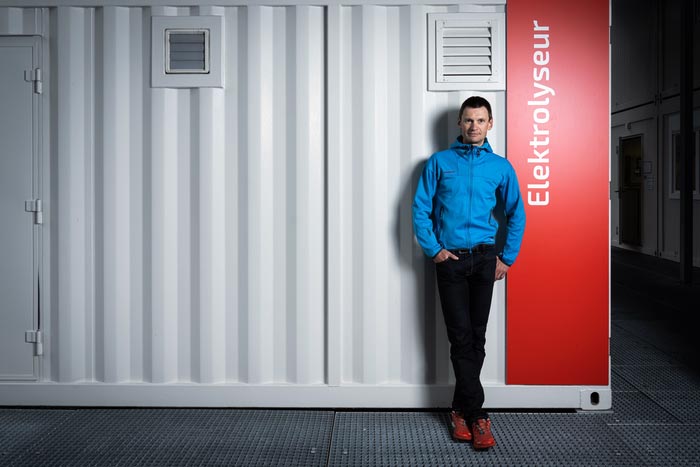 Blue hydrogen can help protect the climate
An international group of researchers led by the Paul Scherrer Institute and the Heriot-Watt University has carried out in-depth analyses of the climate impact of blue hydrogen. This is produced…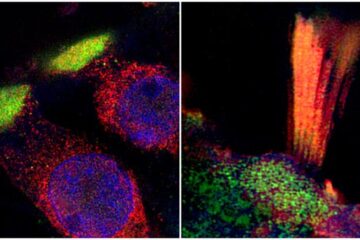 Genes associated with hearing loss visualised in new study
Researchers from Uppsala University have been able to document and visualise hearing loss-associated genes in the human inner ear, in a unique collaboration study between otosurgeons and geneticists. The findings…