Elevated levels of cholesterol play an even greater role in development of Alzheimer's, study shows
Research at Georgetown University Medical Center has led to a deeper understanding of the role that elevated cholesterol plays in the development of Alzheimer's disease.
APP, a protein found in several major organs including the brain and heart, is present in all people. Its normal function in the body is unknown, but in people with Alzheimer's, APP is abnormally processed and converted to beta amyloid protein. When fragments of this protein break off, they become entangled, leading to the plaques that are one of the characteristic structural abnormalities found in the brains of people suffering from Alzheimer's.
"Past research has shown that high cholesterol levels appear to increase APP levels, which in turn leads to increased levels of beta amyloid protein and the risk of accumulation of amyloid beta peptide," said Vassilios Papadopoulos, PhD, professor of cell biology and pharmacology. "Our research showed that high cholesterol levels also increase the rate at which the amyloid beta peptides break off and form the tangles that kill brain cells."
In addition to this discovery, the Georgetown research also found that high cholesterol increases the production of another protein, apolipoprotein E (APOE), which is mainly responsible for transportation of cholesterol out of the cell. Researchers discovered that too much APOE results in the accumulation of free cholesterol, which is toxic to human nerve cells.
Papadopoulos and colleagues found that introducing a certain type of protein, bovine lipoproteins, would bind with the free cholesterol, allowing it to be transported back to the liver and negating its harmful effects.
"By giving the dangerous free cholesterol something to bind to, we are paving the way for possible new therapies," Papadopoulos said. "Our study adds to the growing body of evidence implicating high cholesterol as a significant risk factor in Alzheimer's disease, and breaks new ground in showing the damage caused by excessive levels of cholesterol." Papadopoulos added that many years of further study are required before any therapy derived from his team's findings might be tested in humans.
Zhi-Xing Yao, PhD, assistant professor of cell biology, and Papadopoulos will present these findings at the 2002 annual meeting of The Endocrine Society, June 19-22 in San Francisco. Additionally, this work has been accepted for publication in The FASEB Journal, the journal of the Federation of American Societies for Experimental Biology.
Georgetown University Medical Center includes the School of Medicine, School of Nursing & Health Studies, and a $120 million biomedical research enterprise.
All latest news from the category: Health and Medicine
This subject area encompasses research and studies in the field of human medicine.
Among the wide-ranging list of topics covered here are anesthesiology, anatomy, surgery, human genetics, hygiene and environmental medicine, internal medicine, neurology, pharmacology, physiology, urology and dental medicine.
Back to home
Newest articles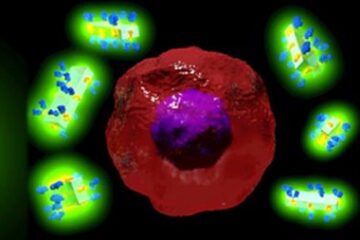 A world-first antibody-drug delivery system
It sounds like the stuff of science fiction: a man-made crystal that can be attached to antibodies and then supercharge them with potent drugs or imaging agents that can seek…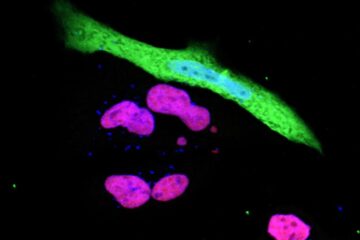 Revealed: How SARS-CoV-2 evades our immune system
Scientists at Hokkaido University and Texas A&M University have identified a key mechanism used by the SARS-CoV-2 virus to evade host immune systems. Researchers in Japan and the United States…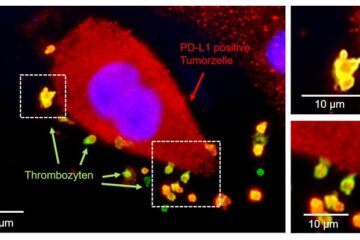 New approach developed to predict response of immunotherapies in lung cancer
New methodology at the University Hospital of Tübingen harnesses the function of platelets. At Tübingen University Hospital, a preclinical study led by Dr. Clemens Hinterleitner and Prof. Dr. Lars Zender,…