Will Russia have a tuberculosis vaccine?
Tuberculosis that takes away lives of two million people remains a very dangerous disease. Physicians all over the world are working to produce efficient tuberculosis vaccines, but their effort has not succeeded yet. All preparations available do not ensure complete protection from the disease.
For example, efficiency of one of the most widespread vaccines – BCG – varies from 80% to 0%. The experimental vaccine, the Novosibirsk researchers are working at, is a DNA fragment that codes the ESAT-6 mycobacterial antigen. Production of such a vaccine became possible after thorough investigation of genomes of mycobacteria – causative agent of tuberculosis – and of a congener bacterium – Mycobacterium bovis.
The majority of existing tuberculosis vaccines represent weakened mycobacteria cultures: a vaccine is supposed to provoke the immune response, but not the disease. The bacteria are weakened by removing from them the genes that are responsible for virulent properties, including the gene that codes the ESAT-6. It is absent from all existing Mycobacterium bovis BCG vaccine cultures. The Novosibirsk researchers staked specifically on this protein, which should not pose danger by itself .
Having established a proper genetically engineered construction, the researchers surrounded it by a polysacharide covering of polyglucin and spermidine. The covering reliably protects the DNA from enzymes that can destroy it. In the organism, polyglucin gradually decomposes, and the DNA becomes accessible to the immune system cells. The mice were immunized by the obtained preparation for three times. The preparation was injected intramuscularly at a two-week interval. The reference group animals were immunized by polysaccharides and the DNA, which did not contain the vaccine gene.
After vaccination, the mice were observed for 10 more days, and during this period, they did not lose weight and did not show any other symptoms of health impairment. Nevertheless, the animals had to be slaughtered to investigate their immune system reaction. Vaccines should stimulate cell-mediated immunity, and indeed, lymphocyte clones were formed with mice after immunization. The lymphocyte clones started to divide actively in response to introduction of the real ESAT-6 protein, at that the reaction significantly exceeded the background reaction. As for the reference group mice, their lymphocytes did not react to the protein injection. The analysis has proved that specific cell-mediated immunity was formed with vaccinated mice.
This is not a vaccine yet, it is only the first step to its development. As a matter of fact, the step has been successful.
Alle Nachrichten aus der Kategorie: Health and Medicine
This subject area encompasses research and studies in the field of human medicine.
Among the wide-ranging list of topics covered here are anesthesiology, anatomy, surgery, human genetics, hygiene and environmental medicine, internal medicine, neurology, pharmacology, physiology, urology and dental medicine.
Zurück zur Startseite
Neueste Beiträge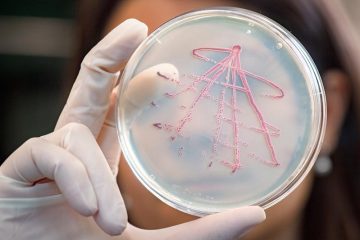 Grow faster, die sooner: How growth rates influence the fitness of bacteria
"The fitness of bacteria is more complex than expected," explains Ulrich Gerland, professor for the theory of complex biosystems at the Technical University of…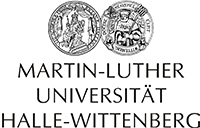 Spintronics: Researchers show how to make non-magnetic materials magnetic
In solid-state physics, oxide layers only a few nanometres thick are known to form a so-called two-dimensional electron gas. These thin layers, separated from…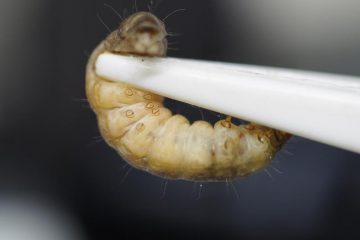 Caterpillars of the wax moth love eating plastic: Fraunhofer LBF investigates degradation process
Within the Framework of a research project on the chemical imaging analysis of plastic digestion in caterpillars (RauPE), a team from Fraunhofer LBF used…