Grants of over £500,000 for Queen's to investigate blindness
Recognised as a centre of excellence for ophthalmic research, its researchers, led by director Professor Alan Stitt, will carry out studies of sight-threatening conditions affecting diabetics and the elderly over the next three years. The team, part of the School of Biomedical Sciences, is based in the Royal Victoria Hospital.
The largest grant has come from the New-York based Juvenile Diabetes Research Foundation which has awarded Professor Stitt over £250,000 for research into diabetic retinopathy – a disease that causes about 40 per cent of new adult blindness in the UK.
After 20 years, almost everyone with type 1 diabetes will develop some form of retinopathy.
Sight can be saved by laser therapy if the condition is detected early enough, but the cost of treating just one person is around £237,000. Professor Stitt and his team will investigate the nature of chemical modifications in the retina and their role in the condition. They will study the effects that oxygen deficiency and high blood glucose can have on the build up of glucose residue in blood vessels in the retina.
Professor Stitt has also been awarded two other grants to research into age-related macular degeneration (AMD) – the leading cause of sight loss in people over 50 in the western world.
Around two million people in UK are affected, with numbers set to rise dramatically as our population ages.
Over £170,000 has been granted by the charity Action Medical Research to try to find important information about the molecular and cellular processes that damage the retina, and cause vision loss in AMD.
The charity Fight for Sight has given over £90,000 for the team to understand the role of chemical modifications and the way they interact with a receptor in causing the condition. It is thought that the receptor for AGEs, known as RAGE, may be responsible for inflammation in the retina and, in particular, within cells known as the retinal pigment epithelium (RPE). These interactions could predispose the patient to AMD.
Prof Stitt, who is internationally renowned for his work, said: "We are delighted with these very prestigious awards.
"Queen's is a centre of excellence for ophthalmic research in the UK, especially in the study of diabetic retinopathy and age-related macular degeneration.
"These grants reflect our international standing and I am convinced that they will make a telling contribution as we seek to understand the underlying causes of major retinal diseases and, importantly, develop new, effective therapeutic interventions".
More information about the work of the CVS can be found at http://www.qub.ac.uk/research-centres/CentreforVisionSciences
Alle Nachrichten aus der Kategorie: Health and Medicine
This subject area encompasses research and studies in the field of human medicine.
Among the wide-ranging list of topics covered here are anesthesiology, anatomy, surgery, human genetics, hygiene and environmental medicine, internal medicine, neurology, pharmacology, physiology, urology and dental medicine.
Zurück zur Startseite
Neueste Beiträge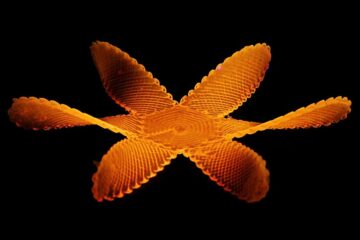 Materials scientists learn how to make liquid crystal shape-shift
A new 3D-printing method will make it easier to manufacture and control the shape of soft robots, artificial muscles and wearable devices. Researchers at UC San Diego show that by…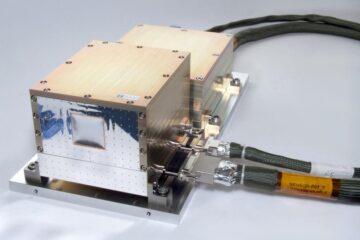 First measurements of radiation levels on the moon
In the coming years and decades, various nations want to explore the moon, and plan to send astronauts there again for this purpose. But on our inhospitable satellite, space radiation…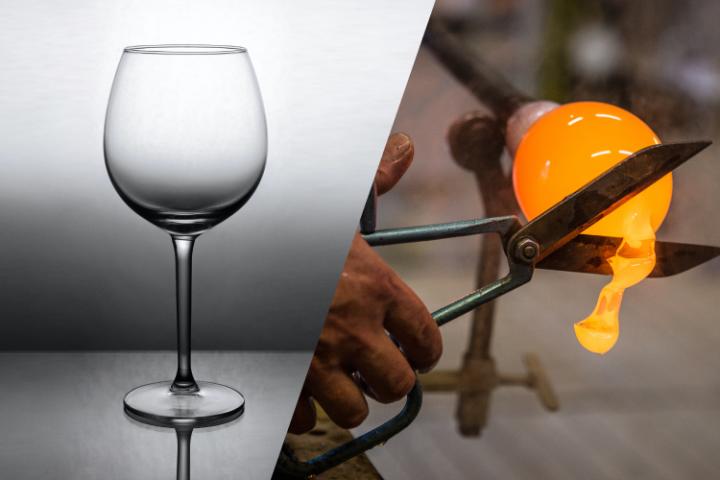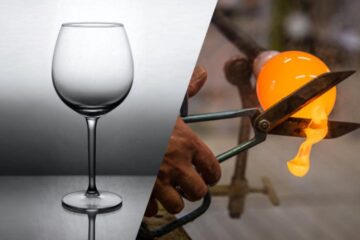 A clearer view of what makes glass rigid
Researchers led by The University of Tokyo employed a new computer model to simulate the networks of force-carrying particles that give amorphous solids their strength even though they lack long…