Project Title: Process and Production of Novel "All Natural" Sunscreen Agents
Researchers: O.M. Lai, C. Kong, C.T. Low, S.K. Lo, Rosfarizan Mohd., K. Long and Rosnah Ismail
There has been growing interest in fat and oil modification to form structured lipids, which confers desirable properties for cosmetic, nutritional and pharmaceutical purposes. Structured lipids synthesized can have sun-screening capability and also act as a solvent for dissolving fat-soluble aromatics, steroids or dyes, such as gamma oryzanol, vitamins and phospholipids in respective fields.
The exposure to ultraviolet (UV) radiation originating from sunlight can cause harmful effects on human health, such as erythema (sunburn), melanoma (skin cancer), and premature skin aging. These effects are caused by UVA (320nm to 400nm) and UVB (290nm to 320nm) radiations. Despite the availability of diverse choices of sunscreens, the search for new and improved sunscreens still continues.
This is because limitations of current products such as water solubility of sunscreen, irritation and allergic reaction caused by chemical based sunscreens and oiliness skin feel of the sunscreen itself.
This research provides two alternatives in producing structured lipids that has sun-screening effect. The first method involves the enzymatic esterification reaction between an active compound known as ethyl ferulate with an oil deodorizer distillate to produce a novel sunscreen agent. Ethyl ferulate is a scavenger and is able to neutralize any free radicals generated through long exposure to the UVA and UVB radiations.
The second method requires the production of a carrier phase in sunscreen formulation that contains high purity medium-chain triglycerides (MCT) with gamma-oryzanol as sunscreen agent. This novel method is considerably less expensive than currently known methods as it utilizes relatively inexpensive oil byproducts from the refining process of palm kernel and rice bran oil as starting materials, respectively.
The oil byproducts chosen contain both medium-chain free fatty acids and sunscreen agent. This work involves optimization of parameters for the esterification reaction, formulation of sunscreen and final evaluation of the end product to determine the stability and its effectiveness as a natural sunscreen.
This project has two Malaysian patents pending.
For more information, please contact
Dr. Nayan KANWAL
Email: ndeeps@admin.upm.edu.my
Media Contact
Dr Nayan KANWAL, FRSA, ABIM
ResearchSEA
All latest news from the category: Health and Medicine
This subject area encompasses research and studies in the field of human medicine.
Among the wide-ranging list of topics covered here are anesthesiology, anatomy, surgery, human genetics, hygiene and environmental medicine, internal medicine, neurology, pharmacology, physiology, urology and dental medicine.
Back to home
Newest articles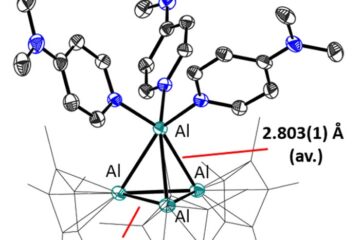 Important milestone on the way to transition metal catalysis with aluminum
Chemists successfully synthesize a cationic, low-valent aluminum complex salt via metathesis. The chemists Philipp Dabringhaus, Julie Willrett and Prof. Dr. Ingo Krossing from the Institute of Inorganic and Analytical Chemistry…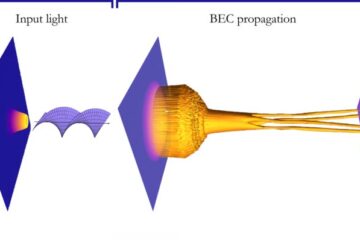 A simple way of sculpting matter into complex shapes
A new method for shaping matter into complex shapes, with the use of 'twisted' light, has been demonstrated in research at the University of Strathclyde. When atoms are cooled to…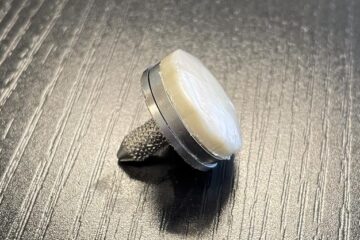 Stiff, achy knees?
Lab-made cartilage gel outperforms the real thing. Human clinical trials may begin as soon as next year. Over-the-counter pain relievers, physical therapy, steroid injections — some people have tried it…