Potential new targets identified in advanced non-alcoholic fatty liver disease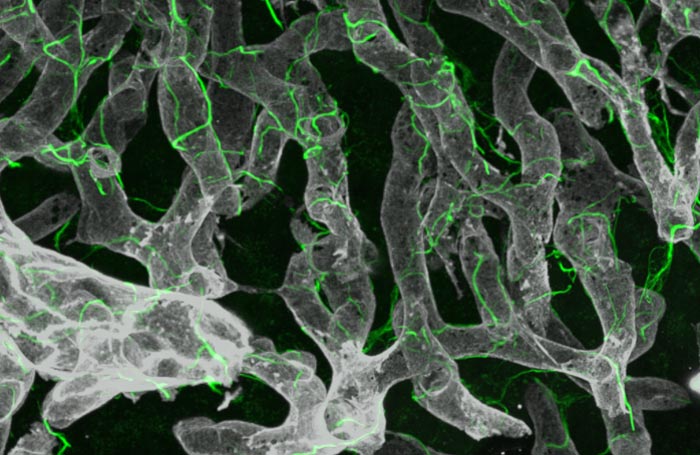 Study in mice and human cells suggests existing cancer drug may be effective against the insidious disease.
Using the latest technologies—including both single-nuclear sequencing of mice and human liver tissue and advanced 3D glass imaging of mice to characterize key scar-producing liver cells—researchers have uncovered novel candidate drug targets for non-alcoholic fatty liver disease (NAFLD). The research was led by investigators at the Icahn School of Medicine at Mount Sinai.
Utilizing these innovative methods, the investigators discovered a network of cell-to-cell communication driving scarring as liver disease advances. The findings, published online on January 4 in Science Translational Medicine, could lead to new treatments.
Characterized by fat in the liver and often associated with type 2 diabetes, hypertension, and elevated blood lipids, NAFLD is a worldwide threat. In the United States, 30 to 40 percent of adults are estimated to be affected, with about 20 percent of these patients having a more advanced stage called non-alcoholic steatohepatitis, or NASH, which is marked by liver inflammation and may progress to advanced scarring (cirrhosis) and liver failure.
NASH is also the fastest-rising cause of liver cancer worldwide. Since advanced stages of NASH are caused by the accumulation of fibrosis or scarring, attempts to block fibrosis are at the center of efforts to treat NASH, yet no drugs are currently approved for this purpose, say the investigators.
As part of the experiments, the researchers performed single-nuclear sequencing in parallel studies of both mouse models of NASH and human liver tissue from nine subjects with NASH and two controls. They identified a shared number of 68 pairs of potential drug targets across the two species. Furthermore, the investigators pursued one of these pairs by testing an existing cancer drug in mice as a proof of concept.
"We aimed to understand the basis of this fibrotic scarring and identify drug targets that could lead to new treatments for advanced NASH by studying hepatic stellate cells, which are the key scar-producing cells in the liver," said senior study author Scott L. Friedman, MD, Irene and Dr. Arthur M. Fishberg Professor of Medicine, Dean for Therapeutic Discovery, and Chief of Liver Diseases at Icahn Mount Sinai. "In combining this new glass liver imaging approach—an advanced tissue clearing method that enables deep insight—along with gene expression analysis in individual stellate cells, we have unveiled an entirely new understanding of how these cells generate scarring as NASH advances to late stages."
The researchers discovered that in advanced disease, stellate cells develop a dense network, or meshwork, of interactions among themselves that facilitate these 68 unique interaction pairs not previously identified in this disease.
"We confirmed the importance of one such pair of proteins, NTF3-NTRK3, using a molecule already developed to block NTRK3 in human cancers and repurposed it to establish its potential as a new drug to fight NASH fibrosis," said first author Shuang (Sammi) Wang, PhD, an instructor in the Division of Liver Diseases.  "This new understanding of fibrosis development suggests that advanced fibrosis may have a unique repertoire of signals that accelerate scarring, which represent a previously unrecognized set of drug targets."
The researchers hypothesize that the circuitry of how cells communicate with each other evolves as the disease progresses, so some drugs may be more effective earlier and others at more advanced stages. And the same drug may not work for all stages of disease.
The investigators are currently working with Icahn Mount Sinai chemists to further optimize NTRK3 inhibitors for the treatment of liver fibrosis. Next, the investigators plan to functionally screen all candidate interactors in a cell-culture system, followed by testing in preclinical models of liver disease, as they have done for NTRK3. In addition, they hope to extend their efforts to determine if similar interactions among fibrogenic cells underlie fibrosis of other tissues including heart, lung, and kidneys.
The paper is titled "An autocrine signaling circuit in hepatic stellate cells underlies advanced fibrosis in non-alcoholic steatohepatitis."
Additional co-authors are: Kenneth Li (Icahn Mount Sinai); Eliana Pickholz Li (Icahn Mount Sinai); Ross Dobie (University of Edinburgh, UK); Kylie P. Matchett (University of Edinburgh, UK); Neil C. Henderson (University of Edinburgh, UK); Chris Carrico (Gordian Biotechnology, CA); Ian Driver (Gordian Biotechnology, CA); Martin Borch Jensen (Gordian Biotechnology, CA); Li Chen PharmaNest, Inc., NJ); Mathieu Petitjean (PharmaNest, Inc.,NJ); Dipankar Bhattacharya (Icahn Mount Sinai); Maria I. Fiel (Icahn Mount Sinai); Xiao Liu (University of California); Tatiana Kisseleva (University of California); Uri Alon (Weizmann Institute of Science, Israel); Miri Adler (Yale University School of Medicine, CT); Ruslan Medzhitov (Yale University School of Medicine, CT).
The work was supported, in part, by funds from the National Institutes of Health grant numbers R01DK56621, R01DK128289, TR004419, P30CA196521, R01DK101737, R01DK099205, R01DK111866, R01AA028550, P50AA011999, P30 DK120515, and U01AA029019.
Journal: Science Translational Medicine
Method of Research: Experimental study
Subject of Research: Not applicable
Article Title: An autocrine signaling circuit in hepatic stellate cells underlies advanced fibrosis in non-alcoholic steatohepatitis
Article Publication Date: 4-Jan-2023
Media Contact
Karin Eskenazi
The Mount Sinai Hospital / Mount Sinai School of Medicine
karin.eskenazi@mssm.edu
Cell: 332-257-1538
Media Contact
The Mount Sinai Hospital / Mount Sinai School of Medicine
All latest news from the category: Health and Medicine
This subject area encompasses research and studies in the field of human medicine.
Among the wide-ranging list of topics covered here are anesthesiology, anatomy, surgery, human genetics, hygiene and environmental medicine, internal medicine, neurology, pharmacology, physiology, urology and dental medicine.
Back to home
Newest articles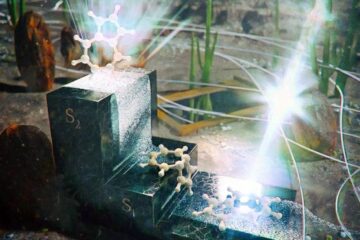 A mysterious blue molecule will help make better use of light energy
Researchers at IOCB Prague are the first to describe the causes of the behavior of one of the fundamental aromatic molecules, which fascinates the scientific world not only with its…
Let it flow: recreating water flow for virtual reality
The physical laws of everyday water flow were established two centuries ago. However, scientists today struggle to simulate disrupted water flow virtually, e.g., when a hand or object alters its…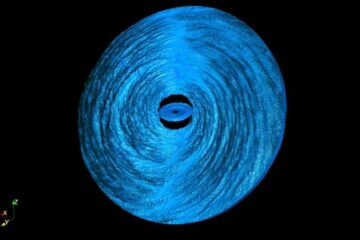 Black holes eat faster than previously expected
New finding might explain why quasars flare and fade so quickly. A new Northwestern University-led study is changing the way astrophysicists understand the eating habits of supermassive black holes. While…