New approach for targeted cancer immunotherapy

Cancer immunotherapies make use of the ability of the immune system to attack cancer cells: they unleash the killer function of T cells, which then attack and eradicate the cancer cells.
However, tumors have their own mechanisms to paralyze these attacks. Despite major advances in immunotherapies, there are a large number of cancer patients whose tumors have proved resistant. Immunotherapies can also lead to severe side effects.
Researchers led by Professor Alfred Zippelius at the University of Basel and University Hospital Basel have investigated the immune responses induced by a new approach: a cancer immunotherapy that attacks the tumor in a targeted and efficient manner.
The study was carried out in collaboration with the Roche Innovation Center Zurich and the Cantonal Hospital Baselland, and was recently reported in the Journal for ImmunoTherapy of Cancer.
Locally focused effect
The approach is based on a molecule that stimulates T cells – but only if they are in the immediate vicinity of the tumor. The targeted effect is based on the fact that the active substance only binds to and activates T cells when it is bound to a specific protein expressed in the tumor environment.
"By binding to T cells, the active substance enhances their killer function," says Dr. Marta Trüb, a postdoc in Zippelius' research group and one of the lead authors of the study.
The 'switch' on the T cells activated by the drug is called 4-1BB. This T cell receptor had already been identified as a promising target for immunotherapy. However, previous therapeutic approaches failed due to severe side effects. "With this novel approach, the effect is focused on the tumor and spares the rest of the body," explains Trüb.
The researchers achieved promising results in experiments with tumors isolated from lung and ovarian cancer patients: the T cells stimulated with the new approach showed increased proliferation and released messenger substances that supported the attack on the cancer cells.
Based on their results, the researchers hope that this new approach will proceed to clinical trials in the future.
Prof. Dr. Alfred Zippelius, University of Basel / University Hospital Basel, email: alfred.zippelius@unibas.ch
Marta Trüb, Franziska Uhlenbrock, Christina Claus, Petra Herzig, Martin Thelen, Vaios Karanikas, Marina Bacac, Maria Amann, Rosemarie Albrecht, Claudia Ferrara-Koller, Daniela Thommen, Sacha Rothschield, Spasenija Savic Prince, Kirsten D Mertz, Gieri Cathomas, Robert Rosenberg, Viola Heinzelmann-Schwarz, Mark Wiese, Didier Lardinois, Pablo Umana, Christian Klein, Heinz Laubli, Abhishek S Kashyap, Alfred Zippelius
Fibroblast activation protein-targeted-4-1BB ligand agonist amplifies effector functions of intratumoral T cells in human cancer
Journal for ImmunoTherapy of Cancer (2020), doi: 10.1136/jitc-2019-000238
Media Contact
Dr. Angelika Jacobs
Universität Basel
Alle Nachrichten aus der Kategorie: Health and Medicine
This subject area encompasses research and studies in the field of human medicine.
Among the wide-ranging list of topics covered here are anesthesiology, anatomy, surgery, human genetics, hygiene and environmental medicine, internal medicine, neurology, pharmacology, physiology, urology and dental medicine.
Zurück zur Startseite
Neueste Beiträge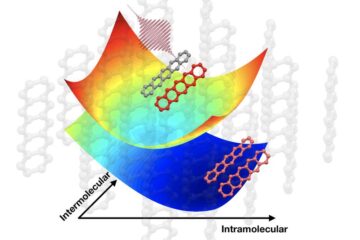 Intermolecular rocking vibrations open up channels for ultrafast singlet fission
The search for new, more efficient materials to harvest solar energy is a major research focus around the world. Until now, silicon has been the material of choice for solar…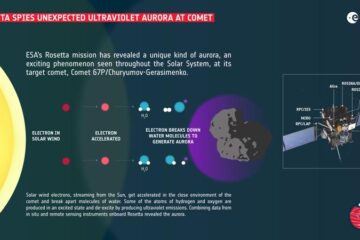 Comet Chury's ultraviolet aurora
On Earth, auroras, also called northern lights, have always fascinated people. An international consortium involving the University of Bern has now discovered such auroras in the ultraviolet wavelength range at…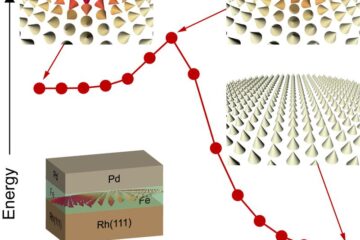 Extra stability for magnetic knots
Scientists from Kiel find a new mechanism for the stabilization of skyrmions Tiny magnetic whirls that can occur in materials – so-called skyrmions – hold high promises for novel electronic…