Mercyhurst sportsmed works with NFL on managing spinal injuries
One tragic example came Sept. 8 when Tulane University safety Devon Walker fractured his spine in a head-on collision with a teammate as he was attempting to make a tackle. He underwent a three-hour surgery and was still on a ventilator as of Monday, Sept. 17.
"These types of injuries are rare, but they carry the potential for major lifelong disability and that's the reason for our research," said Bradley Jacobson, chair of the Mercyhurst University Sportsmedicine Department. "What's most important to the successful care of these injured athletes is their on-field management."
Jacobson and graduate student Jacob Gdovin spent the summer presenting their research on proper protocols for managing the on-field care of football players with apparent cervical cord injuries to medical staffs of NFL teams. Working with Mike Cendoma, CEO of Sports Medicine Concepts of Livonia, N.Y., they presented to the New York Giants, Houston Texans, New York Jets, Dallas Cowboys and Indianapolis Colts. The daylong sessions were directed at team neurosurgeons, orthopedic surgeons, athletic trainers and paramedics.
Jacob Gdovin and Brad Jacobson at NY Giants training facility
"Because these types of injuries are infrequent, the protocols for handling them probably aren't practiced as much as they should be," Jacobson said. "How to remove equipment with minimal movement to the player; how to access exposure to the chest for compressions and the airway for ventilations while stabilizing the head and neck efficiently … Every staff member needs to know his or her specific role. And, while each NFL team has its own ways of doing this, we have found some work better than others."
Cendoma has been consulting with the NFL since 1995 on a variety of injuries, concussions and spinal cord trauma among them. The research he has done with Jacobson these past two years has further validated the process with quantitative data, he said.
"The NFL has done a good job of making sure that all the medical professional skill sets required to properly manage on-field emergencies are accounted for; we show them how to work together to ensure that all the skills are effectively choreographed so that the multi-disciplined sports medicine team is capable of providing the highest level of care," Cendoma said.
Nearly 12,000 new cases of spinal cord injuries occur each year with sports-related events causing approximately 7.6 percent of them," said Jacobson, citing statistics from the National Spinal Cord Injury Statistical Center. Of those attributed to athletics, football tallies the largest number of overall catastrophic cervical spine injuries.
Few football fans can forget Buffalo Bills tight end Kevin Everett, who suffered a serious spinal injury in his team's season opener in 2007. Prior to safety Devon Walker's injury earlier this month was the high-profile case of Rutgers University defensive tackle Eric LeGrand, who suffered a debilitating spinal cord injury while making a tackle in the fourth quarter of a game against Army in 2010.
Jacobson, meanwhile, is the lead author on an article recently accepted for publication in the Journal of Athletic Training titled "Cervical Spine Motion during American Football Equipment Removal Protocols: A Challenge to the All-or-Nothing Endeavor." The article is based on two years of research, completed in part at the motion analysis lab of the Erie Shriner's Hospital for Children in collaboration with Kevin Cooney, RPT, Dustin Bruening, Ph.D., and Cendoma.
Meanwhile, Gdovin, a graduate student in Mercyhurst's organizational leadership program who completed his undergraduate training in sports medicine and pre-med last year, said the opportunity to participate in this groundbreaking research and to present to the NFL was "amazing.
"To watch highly skilled medical staffs practice administering these protocols was rewarding, and they were receptive, especially when we were able to show them things they hadn't thought of."
Jacobson and Gdovin said they looking forward to working with Sports Medicine Concepts to provide training for other NFL teams next summer as individual team medical personnel look to improve on-field emergency response and the NFL works towards standardizing emergency management protocols.
Media Contact
Debbie Morton
EurekAlert!
Alle Nachrichten aus der Kategorie: Health and Medicine
This subject area encompasses research and studies in the field of human medicine.
Among the wide-ranging list of topics covered here are anesthesiology, anatomy, surgery, human genetics, hygiene and environmental medicine, internal medicine, neurology, pharmacology, physiology, urology and dental medicine.
Zurück zur Startseite
Neueste Beiträge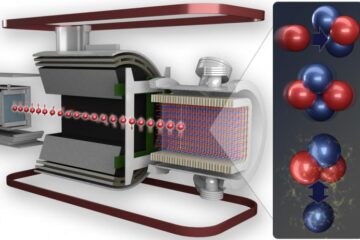 Scientists achieve higher precision weak force measurement between protons, neutrons
Through a one-of-a-kind experiment at the Department of Energy's Oak Ridge National Laboratory, nuclear physicists have precisely measured the weak interaction between protons and neutrons. The result quantifies the weak…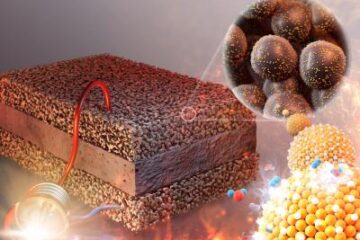 High-performance single-atom catalysts for high-temperature fuel cells
Individual Pt atoms participate in catalytic reaction to faciitate the electrode process by up to 10 times. Single-atom Pt catalysts are stable at 700 degrees Celsius and expected to stimulate…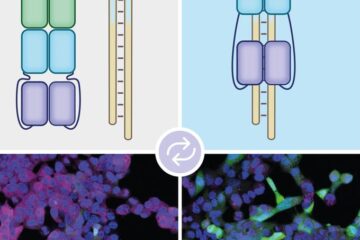 New method allows precise gene control by light
A novel optical switch makes it possible to precisely control the lifespan of genetic "copies". These are used by the cell as building instructions for the production of proteins. The…