Hotel, restaurant and carpentry trades are among professions posing highest risks for cancer of the oesophagus
Jesús Vioque, a researcher at the Miguel Hernández University in Alicante, is leading a cases and controls study looking into the relationship between occupations and three types of cancer – oesophageal, pancreatic and stomach. The article showing the link between certain professions and the risk of suffering cancer of the oesophagus is the first to have been published.
The study, which appears in the latest edition of the journal Occupational and
Environmental Medicine, analyses the two principle types of cancer of the oesophagus, which account for more than 90% of all cases – squamous cell cancer (70-75%) and adenocarcinoma (15-20%).
"The two major risk factors for this cancer are alcohol and tobacco, but there is an additional number (around 4%-5%) of cases associated with certain occupations," Vioque tells SINC.
The research study, which was carried out in nine hospitals in Valencia and Alicante, involved analysing the cases of 185 men with recently-diagnosed cancer of the oesophagus (147 squamous cell cancer, 38 adenocarcinoma) and 285 healthy controls. All those who took part in the study filled in a questionnaire about their diet, profession and lifestyle. The results were adjusted to take into account factors such as age, educational level and alcohol and tobacco consumption.
For the squamous cell variety, a significant increase in risk was detected among those who worked in the hotel and restaurant trade, mining (stone cutters) and wood-working workshops. With the adenocarcinoma type, the risk rose among those working as carpenters or animal handlers. An increase was also detected among workers involved in construction and electricity, "although these were based upon a very small number of cases".
The study revealed a significant risk of squamous cell cancer resulting from exposure to ionising radiation, and for adenocarcinoma from serious exposure to volatile sulphur and lead compounds. Exposure to other substances such as asbestos could also triple the overall risk of oesophageal cancer, depending upon the level of exposure.
"We are not suggesting that people should give up their jobs, but if they are working in a high-risk profession they should adopt all suitable protection measures (goggles, masks or special machines). This is about trying to educate these workers in order to reduce their alcohol and tobacco consumption, but also to ensure they make use of all appropriate safety measures," says Vioque.
Figures in Spain
Oesophageal cancer represents between 1% and 2% of all cancers. It is the fourth most common tumour of the digestive tract, behind colon, rectal and stomach cancer. It is more common among men than women, and it tends to appear between the ages of 55 and 70, with low numbers of cases among people aged under 40. According to data from the Spanish Society of Medical Oncology (SEOM), Spain has a medium level of incidence of this cancer (approximately 8 men per 100,000 and 1 woman per 100,000) in comparison with the rest of Europe.
Spain reports an annual incidence of 1,500 men and 250 women with oesophageal cancer, with the disease appearing more frequently in the north than in the rest of the country (Basque Country, Asturias and Navarre).
All latest news from the category: Health and Medicine
This subject area encompasses research and studies in the field of human medicine.
Among the wide-ranging list of topics covered here are anesthesiology, anatomy, surgery, human genetics, hygiene and environmental medicine, internal medicine, neurology, pharmacology, physiology, urology and dental medicine.
Back to home
Newest articles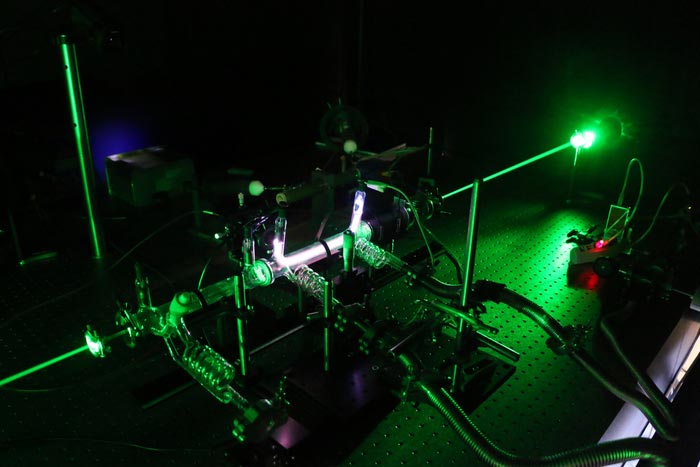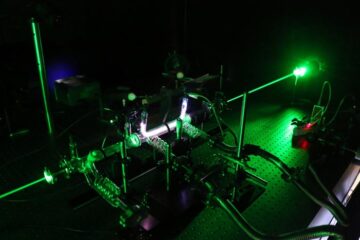 Harvesting resources on Mars with plasmas
A plasma-based method may one day convert carbon dioxide into oxygen and produce fuels, fertilizers on the red planet. An international team of researchers came up with a plasma-based way…
New technology sharpens images of black holes
Ready for its close-up: When scientists unveiled humanity's historic first image of a black hole in 2019 — depicting a dark core encircled by a fiery aura of material falling…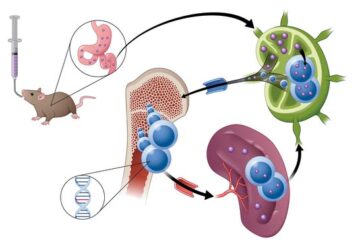 New drug candidate uses novel absorption method to target cancer cells in mice
By using the lymphatic system as a storage reservoir, researchers found they could optimize drug concentrations to simultaneously target two molecular signaling pathways responsible for cancer growth. A team of…