Hubble Catches Jupiter's Largest Moon Going to the 'Dark Side'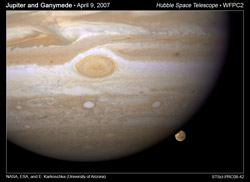 Ganymede completes an orbit around Jupiter every seven days. Because Ganymede's orbit is tilted nearly edge-on to Earth, it routinely can be seen passing in front of and disappearing behind its giant host, only to reemerge later.
Composed of rock and ice, Ganymede is the largest moon in our solar system. It is even larger than the planet Mercury. But Ganymede looks like a dirty snowball next to Jupiter, the largest planet in our solar system. Jupiter is so big that only part of its Southern Hemisphere can be seen in this image.
Hubble's view is so sharp that astronomers can see features on Ganymede's surface, most notably the white impact crater, Tros, and its system of rays, bright streaks of material blasted from the crater. Tros and its ray system are roughly the width of Arizona.
The image also shows Jupiter's Great Red Spot, the large eye-shaped feature at upper left. A storm the size of two Earths, the Great Red Spot has been raging for more than 300 years. Hubble's sharp view of the gas giant planet also reveals the texture of the clouds in the Jovian atmosphere as well as various other storms and vortices.
Astronomers use these images to study Jupiter's upper atmosphere. As Ganymede passes behind the giant planet, it reflects sunlight, which then passes through Jupiter's atmosphere. Imprinted on that light is information about the gas giant's atmosphere, which yields clues about the properties of Jupiter's high-altitude haze above the cloud tops.
This color image was made from three images taken on April 9, 2007 with the Wide Field Planetary Camera 2 in red, green, and blue filters. The image shows Jupiter and Ganymede in close to natural colors.
The Hubble Space Telescope is a project of international cooperation between NASA and the European Space Agency (ESA) and is managed by NASA's Goddard Space Flight Center (GSFC) in Greenbelt, Md. The Space Telescope Science Institute (STScI) conducts Hubble science operations. The institute is operated for NASA by the Association of Universities for Research in Astronomy, Inc., Washington, D.C.
STScI is an International Year of Astronomy 2009 (IYA 2009) program partner.
Media Contact
Donna Weaver
Newswise Science News
All latest news from the category: Physics and Astronomy
This area deals with the fundamental laws and building blocks of nature and how they interact, the properties and the behavior of matter, and research into space and time and their structures.
innovations-report provides in-depth reports and articles on subjects such as astrophysics, laser technologies, nuclear, quantum, particle and solid-state physics, nanotechnologies, planetary research and findings (Mars, Venus) and developments related to the Hubble Telescope.
Back to home
Newest articles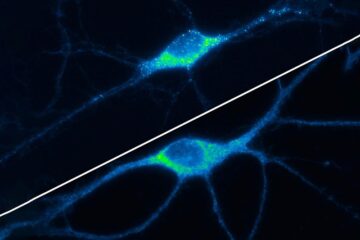 Neurons: How RNA granules grow and shrink
LMU scientists have shown that small aggregates function as temporary RNA repositories, which are regulated by neural activity. Cells constantly have to adapt the level of activity of certain genes…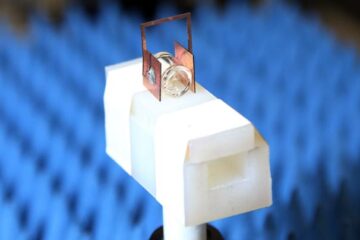 Custom 'headphones' boost atomic radio reception 100-fold
Researchers at the National Institute of Standards and Technology (NIST) have boosted the sensitivity of their atomic radio receiver a hundredfold by enclosing the small glass cylinder of cesium atoms…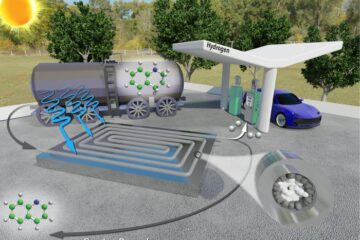 New tech aims to drive down costs of hydrogen fuel
Researchers from North Carolina State University have developed a new technique for extracting hydrogen gas from liquid carriers which is faster, less expensive and more energy efficient than previous approaches….