8th International Meeting on Thermodiffusion
This has led to the organization of
IMT1 (Toulouse, 1994),
IMT2 (Pau, 1996),
IMT3 (Mons, 1998),
IMT4 (Bayreuth, 2000),
IMT5 (Lyngby, 2002),
IMT6 (Varenna, 2004)
and IMT7 (San Sebastian, 2006).
IMT8 is the eighth meeting of a series of conferences on thermal diffusion and will be hosted by the Research Centre Jülich. These conferences are promoted by EGTR (European Group of Thermodiffusión Research), which is a permanent working team of the ECAST (European Centre for Advanced Studies in Thermodynamics). Among other the following topics will be discussed at IMT8:
Thermodynamics and statistical mechanics of fluids in thermal gradients
Experimental aspects, theory and numerical methods in thermodiffusion
Thermophoresis in macromolecular solutions, airborne particles, colloidal suspensions, and biological fluids
Thermodiffusion in porous media and enhanced oil recovery
Hydrodynamic instabilities and convective patterns induced by the Soret effect
Non-equilibrium fluctuations in thermally inhomogeneous fluids
Thermal diffusion effects in crystal growth and polymer processing
Thermal diffusion in micro-gravity
Thermal diffusion in biological transport
Applications of thermal diffusion
SCIENTIFIC ADVISORY BOARD
M. Bou-Ali Spain
D. Braun Germany
D. Cahill USA
P. Costeseque France
S. Kjelstrup Norway
M. Lücke Germany
M. Martin France
J.K. Platten Belgium
M.E. Schimpf USA
J.V. Sengers USA
A. Wuerger France
Media Contact
Forschungszentrum Jülich GmbH
Alle Nachrichten aus der Kategorie: Event News
Zurück zur Startseite
Neueste Beiträge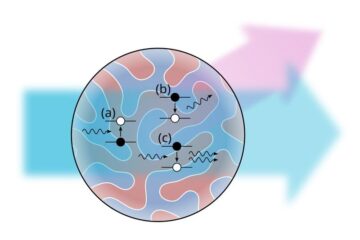 Who stole the light?
Self-induced ultrafast demagnetization limits the amount of light diffracted from magnetic samples at soft x-ray energies. Free electron X-ray lasers deliver intense ultrashort pulses of x-rays, which can be used…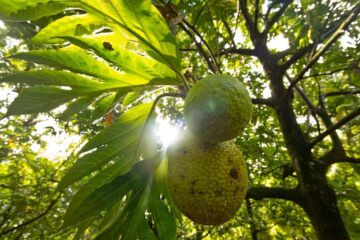 Could breadfruit be the next superfood?
UBC researchers say yes Breadfruit is sustainable, environmentally friendly and a high-production crop. A fruit used for centuries in countries around the world is getting the nutritional thumbs-up from a…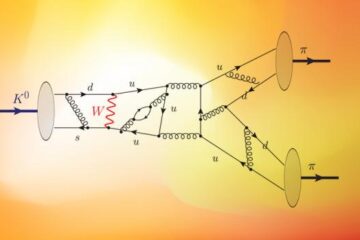 New calculation refines comparison of matter with antimatter
Theorists publish improved prediction for the tiny difference in kaon decays observed by experiments. -An international collaboration of theoretical physicists–including scientists from the U.S. Department of Energy's (DOE) Brookhaven National…