The hunt for talents decides the future of the Baltic Sea Region
The quest for talents will be viewed from various angles such as how to boost entrepreneurship and innovation. Furthermore how to tackle the environmental and energy challenges in the region as well as the need for a reinforced financial integration will also be on the agenda for the top-level Summit talks. The annual State of the Region Report 2007, built on the WEF Global Competitiveness Report, will be released at the Summit.
The 9th Baltic Development Forum Summit will take place in Tallinn, Estonia on 4-6 November 2007 at the invitation of the Government of Estonia and Tallinn City. It will be held in Hotel Reval Olümpia, Tallinn. Participation in the Summit is by invitation only. Some 450 partners and members will be attending the Summit.
Representatives from print, radio and TV media are invited to cover the event free of charge. A fully equipped press room will be available at the premises. As security will be strict, advance accreditation for media representatives is mandatory and will require on-line registration on http://www.summit2007.bdforum.org. Participants at the Summit have special room rates at Hotel Reval Olümpia, and Estonian Air offers a 15 percent discount rate (booking code: BDF2007).
The Summit programme and a media information package are avialable on http://www.bdforum.org. For further information contact Helena Zimmerdahl Torgerson, Head of Media and Communications Baltic Development Forum: hzt@bdforum.org +45 27 64 80 76.
Among the confirmed high-level speakers at the Summit are:
Toomas Hendrik Ilves, President, Estonia
Fredrik Reinfeldt, Prime Minister, Sweden
Matti Vanhanen, Prime Minister, Finland
Andrus Ansip, Prime Minister, Estonia
Bendt Bendtsen, deputy Prime Minister, Denmark
Adena Friedman, vice president Nasdaq
Carl Eric Stålberg, Executive Chairman Swedbank
Mats Jansson , President and CEO SAS
Mikael Lilius, President and CEO, Fortum
Lars Petter Ørving, Nordic CEO Manpower
Igor Yurgens, First Group Vice President Renaissance Capital, Russia
Enn Pant, CEO Tallink
Valdo Randpere, CEO IBM Estonia
Christian Ketels, Principal Associate Harvard Business School
Uffe Ellemann-Jensen, Chairman Baltic Development Forum
Alle Nachrichten aus der Kategorie: Event News
Zurück zur Startseite
Neueste Beiträge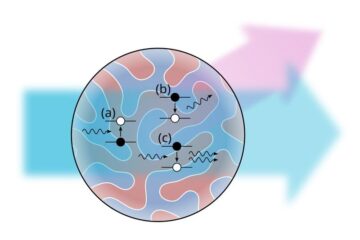 Who stole the light?
Self-induced ultrafast demagnetization limits the amount of light diffracted from magnetic samples at soft x-ray energies. Free electron X-ray lasers deliver intense ultrashort pulses of x-rays, which can be used…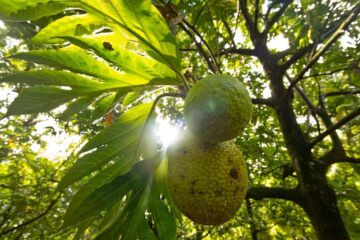 Could breadfruit be the next superfood?
UBC researchers say yes Breadfruit is sustainable, environmentally friendly and a high-production crop. A fruit used for centuries in countries around the world is getting the nutritional thumbs-up from a…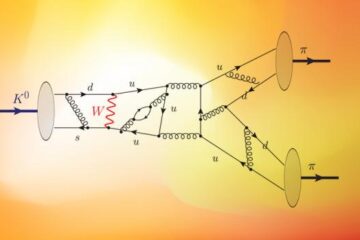 New calculation refines comparison of matter with antimatter
Theorists publish improved prediction for the tiny difference in kaon decays observed by experiments. -An international collaboration of theoretical physicists–including scientists from the U.S. Department of Energy's (DOE) Brookhaven National…