Stem cell researchers meet in Leipzig for the third time
"We are very glad that we have succeeded in finding a common platform for the presentation of the novel themes within Regenerative Medicine at the World Congress in Leipzig and can therefore give the visitors and exhibitors a broad basis for interdisciplinary exchange", said Professor Frank Emmrich, Director of the Fraunhofer Institute for Cell Therapy and Immunology (IZI), which is organizing the event.
The promise of stem cell therapy for organ renewal and regeneration represents the hope of modern medicine for the treatment and prevention of terminal and chronic diseases. Regenerative Medicine engages in the research of stem cells, their potential for healing and the development of innovative diagnostic and therapy methods. The scientific presentations will give the latest updates, for example on the role of stem cells for the therapy of cardiac infarction, stroke or diabetes. Within the program, topics such as bone marrow and fat for the regeneration of a wide variety of tissues will be covered. Furthermore issues in novel biomaterials, skin and tissue regeneration as well as tissue engineering and imaging will be presented.
Press Contact:
Christina Kühn & Jens Augustin
Telephone +49 (0) 341/355 36-133
Fax +49 (0) 341/355 36-77133
Christina.kuehn@izi.fraunhofer.de
Jens.augustin@izi.fraunhofer.de
Fraunhofer Institut für Zelltherapie und Immunologie
Deutscher Platz 5e
04103 Leipzig
Telefon +49 (0) 341/355 36-0
Fax +49 (0) 341/355 36-109
info@izi.fraunhofer.de
www.izi.fraunhofer.de
To the top class speakers belong the spanish Minister of Health Bernat Soria, Yann Barrandon (Lausanne), Eva Sykova (Prag), Dietmar Hutmacher (Singapur), Rao Mahendra (USA), Chris Mason (London), Herman Waldmann (Oxford) as well as Oliver Brüstle (Bonn) and Jürgen Hescheler (Köln).
For the first time the congress is accompanied by a large-scale industry exhibition, that allows a direct exchange between representatives of science and economy. "The enormous presence of industry clarifies the growing relevance of Regenerative Medicine for the economy as well as the business location Germany." mentions Dr. Wilhelm Gerdes, Fraunhofer IZI. Approximately 60 exhibitors from 20 countries are going to be represented on the industry exhibition. The main sponsor of the WCRM is the company PluriStem from Israel.
Media Contact
Christina Kühn
Fraunhofer-Gesellschaft
Alle Nachrichten aus der Kategorie: Event News
Zurück zur Startseite
Neueste Beiträge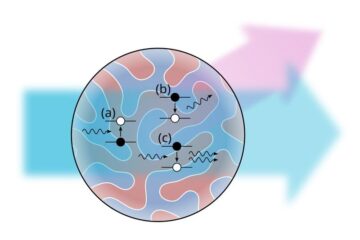 Who stole the light?
Self-induced ultrafast demagnetization limits the amount of light diffracted from magnetic samples at soft x-ray energies. Free electron X-ray lasers deliver intense ultrashort pulses of x-rays, which can be used…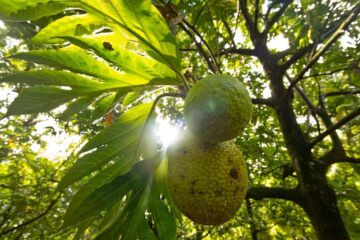 Could breadfruit be the next superfood?
UBC researchers say yes Breadfruit is sustainable, environmentally friendly and a high-production crop. A fruit used for centuries in countries around the world is getting the nutritional thumbs-up from a…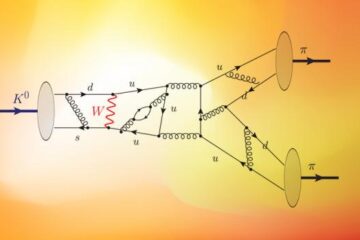 New calculation refines comparison of matter with antimatter
Theorists publish improved prediction for the tiny difference in kaon decays observed by experiments. -An international collaboration of theoretical physicists–including scientists from the U.S. Department of Energy's (DOE) Brookhaven National…