Global Environmental Change – The Role of the Arctic Region
The theme for the conference is Global Environmental Change with the focus on the Arctic Region. The organizers are the European Science Foundation, ESF, along with the Swedish Research Council and the Swedish Research Council Formas.
Dramatic and manifold news of changes in the Arctic — destruction of permafrost landscapes, shrinkage and thinning of the Arctic sea ice cover, reduction of the Greenland ice sheet — make us wonder what all this will mean to the world.
The research councils Formas and the Swedish Research Council, together with ESF, are setting the focus on Arctic research and its importance in understanding climate changes and what they entail. By bringing together leading scientists in the field, the conference in Nynäshamn will provide a scientific background to the development in the Artic Region.
Arctic research will get a further boost because of the ongoing International Polar Year. The Polar Year offers a unique chance to assess how modern societal lifestyle and processes alter marine and terrestrial environments in the Arctic and thus also affect the quality of life of Arctic populations.
The sessions include scenarios for future climate change, impacts on life, examples of adaptation, and what can we learn about past climates and the rate of change from studying ice cores. This four day long international conference will also highlight the chances of developing models for prediction of the future, necessary for decision making.
The sessions during the conference will address the following topics:
The Contemporary Arctic
The Arctic in the Past
The Arctic in the Earth System
Future Climate Change: Consequences for the Arctic.
Among the distinguished speakers are:
Michael Tjernström, Stockholm University: "What (little) do we know about the Arctic atmosphere?"
Peter Schlosser, Columbia University, USA: "The Arctic Ocean: Recent Changes, Global Connections, and Needs for Long-Term Observing Systems and Predictions"
Leif Anderson, Göteborg University: "The Oceanic Carbon Cycle"
Peter Lemke, Alfred Wegener Institut für Polar und Meeresforschung, Germany: "Sea Ice Variability"
Dorte Dahl Jensen, University of Copenhagen, Denmark: "Paleo records from ice sheets and glaciers"
Don't miss the Forward Look Plenary Discussion that will end the conference, Tuesday 16 October, 17.15-19.00.
Media Contact
Annakarin Svenningsson
alfa
Alle Nachrichten aus der Kategorie: Event News
Zurück zur Startseite
Neueste Beiträge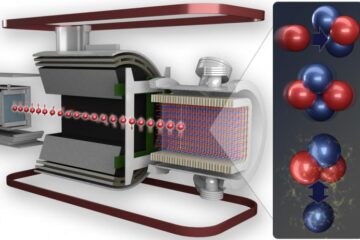 Scientists achieve higher precision weak force measurement between protons, neutrons
Through a one-of-a-kind experiment at the Department of Energy's Oak Ridge National Laboratory, nuclear physicists have precisely measured the weak interaction between protons and neutrons. The result quantifies the weak…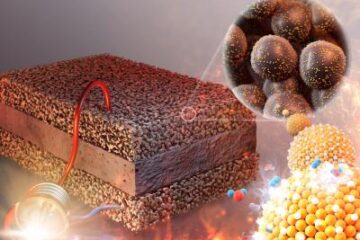 High-performance single-atom catalysts for high-temperature fuel cells
Individual Pt atoms participate in catalytic reaction to faciitate the electrode process by up to 10 times. Single-atom Pt catalysts are stable at 700 degrees Celsius and expected to stimulate…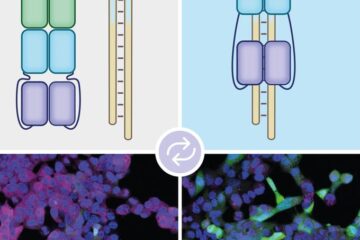 New method allows precise gene control by light
A novel optical switch makes it possible to precisely control the lifespan of genetic "copies". These are used by the cell as building instructions for the production of proteins. The…