Nanomedicine offers new opportunities in modern medicine
Treatment of diseases like diabetes, cancer, multiple sclerosis or neurodegenerative diseases such as Alzheimer's still poses a tremendous challenge to modern medicine. Nanomedicine, meaning the use of nanotechnology in therapy and diagnostics, may offer promising solutions.
At the EuroNanoMedicine 2009 conference, leading experts from various disciplines such as medicine, nanotechnology, chemistry, cell biology and toxicology will present and discuss recent progress and results. The conference will take place on September 28-30, 2009 in Bled, Slovenia.
The programme will cover current topics such as targeted nanomedicine and therapeutic concepts, overcoming biological barriers, medical diagnostics and sensor devices as well as biocompatibility and toxicity of nanomaterials for medical applications. In addition to scientific issues, political and societal aspects of nanomedicine in Europe will also be adressed.
Nanomaterials are usually known from industrial applications, for example functional surface coatings. In nanomedicine, nanoparticles may be used as drug carriers, protecting the drug against degradation or enhancing uptake by the body. Surface modification of the nano transporters by introducing certain biological functionalities aims at targeted delivery, delivering the drug to the site where it is needed. This can enhance the efficiency of drug intake and decrease potential side effects.
The EuroNanoMedicine 2009 is organized by the multidisciplinary integrated project NanoBioPharmaceutics together with the projects NanoEar and MediTrans. All three projects are funded by the European Commission. Within NanoBioPharmaceutics, 25 partners including 12 university departments, six research institutes, four SMEs and three large pharmaceutical companies from 12 EU countries and the state of Israel are cooperating closely. The project is running for four years and will end in September 2010.
NanoBioPharmaceutics is aiming at the development of biodegradable nanoparticle based carrier systems to transport protein or peptide drugs safely across physiological barriers and release them at the target site within the body. For example, a drug for the treatment of Alzheimer's disease has to pass the blood brain barrier which protects the brain from unwanted or harmful substances. For diabetes patients oral intake of insulin instead of injections would mean a tremendous increase of quality of life. Additionally, NanoBioPharmaceutics investigates new cell culture test systems to compare the results with those obtained from animal testing. A long term goal is to find methods for the reduction and maybe eventually the replacement of animal experiments which are currently required for testing new medication.
At the end of the third project year, a broad range of nanocarrier systems has been designed within NanoBioPharmaceutics. These are currently being optimized and investigated for their suitability to transport drugs via oral or nasal uptake or across the blood brain barrier.
Contact:
DECHEMA e.V.
Nicole Seehaas
E-mail: seehaas@dechema.de
Phone: +49 (0)69 7564 145
All latest news from the category: Event News
Back to home
Newest articles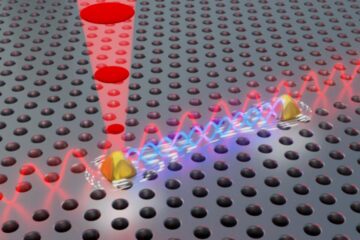 Nanoscopic advance of colossal significance
In a new breakthrough, researchers at the University of Copenhagen, in collaboration with Ruhr University Bochum, have solved a problem that has caused quantum researchers headaches for years. The researchers…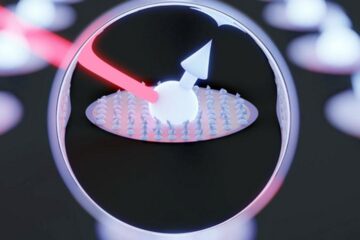 Qubits on strong stimulants
Researchers find ways to improve the storage time of quantum information in a spin rich material. An international team of scientists have demonstrated a leap in preserving the quantum coherence…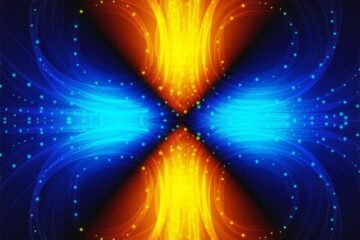 Quantum sensors see Weyl photocurrents flow
Boston College-led team develops new quantum sensor technique to image and understand the origin of photocurrent flow in Weyl semimetals. Quantum sensors can be used to reveal a surprising new…