2nd ISPIM Innovation Symposium – Stimulating Recovery The Role of Innovation Management
Organised by ISPIM and hosted by The Fashion Institute of Technology this symposium will bring together academics, business leaders, consultants and other professionals involved in innovation management.
The symposium format will include facilitated themed sessions for academic and practitioner presentations together with interactive workshops and discussion panels. Additionally, the symposium will provide excellent networking opportunities together with a taste of local New York culture.
Economies around the world are displaying similar symptoms in a global downturn: profits and investment is disappearing, companies are failing and unemployment is rising. These chaotic and uncertain economic circumstances have required companies and governments to define and implement innovative actions to ensure survival and stimulate recovery.
High uncertainty calls for creative and innovative management. Consumers and businesses still have needs, but what are the best ways to address them? How do we develop such creative strategies? What innovative solutions deal with today's problems and still strengthen business and economic innovation in the long run? How should we manage innovation in the current climate? Those companies and governments that can answer these questions will not only survive the economic crisis, but will emerge in a strengthened strategic position as recovery takes root.
Submissions from academics, consultants and managers on innovation-related topics are strongly encouraged and should focus on the following:
Collaboration and open innovation
Commercialising and financing innovation
Entrepreneurship & intrapreneurship
Innovating business models
Innovation and IP
Innovation policy for economic recovery
Integrating innovation practice into education
Lean innovation
Managing innovation to stimulate recovery
Measuring and managing innovation
Methods and tools for innovation
Networks and regions of innovation
Organisational creativity & idea generation
Training and leadership for innovation
Important Submission Deadlines:
13 September 2009: Outlines Only (All Academic and Practitioner Submissions)
27 September 2009: Acceptance Notification
8 November 2009: Final Submissions (including papers, slides, profiles & photos) together with registration and payment
Confirmed Speakers (more to come):
Debra M. Amidon
Founder and CEO, ENTOVATION International Ltd
Author of The Innovation SuperHighway and Knowledge Economics: Emerging Principles, Practices and Policies
Dr. Alan G. Robinson
Professor of Finance & Operations Management, Isenberg School of Management at the University of Massachusetts
Author of Ideas Are Free and Corporate Creativity: How Innovation & Improvement Actually Happen
James D. Thompson
Associate Director of Wharton Entrepreneurial Programs; Director of Societal Wealth Program
The Wharton School, University of Pennsylvania
Workshop leaders to be announced shortly.
Symposium Publications:
All accepted submissions will be published in the Symposium Proceedings with an ISBN number. All outlines will appear in the Book of Outlines with a separate ISBN number.
A Special Issue containing selected papers from this symposium will be published in ISPIM's official journal, The International Journal of Innovation Management, published by World Scientific and Imperial College Press.
The 2nd ISPIM Innovation Symposium Website is:
www.symposium.ispim.org
The Call for Papers can be downloaded from: www.symposium.ispim.org/files/ISPIM_NYC_Call_for_papers.pdf
The Symposium Secretariat can be contacted at
symposium@ispim.org
We look forward to welcoming you to New York City in 2009!
Iain Bitran
Executive Director
The International Society for Professional Innovation Management (ISPIM)
PO Box 18, Worsley, Manchester M28 1XP, United Kingdom
Tel: +44-161-703-9411
Fax: +44-161-703-9412
Mobile: +44-771-326-1006
Email: bitran@ispim.org
Skype: ibitran
Alle Nachrichten aus der Kategorie: Event News
Zurück zur Startseite
Neueste Beiträge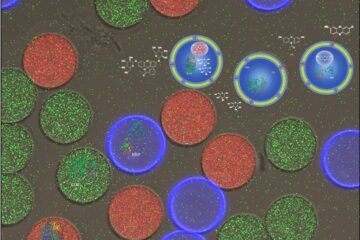 An artificial cell on a chip
Researchers at the University of Basel have developed a precisely controllable system for mimicking biochemical reaction cascades in cells. Using microfluidic technology, they produce miniature polymeric reaction containers equipped with…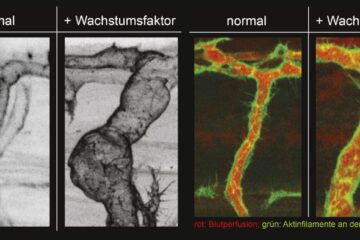 Specific and rapid expansion of blood vessels
Nature Communications: KIT researchers identify a new mechanism to control endothelial cell size and arterial caliber – basis for better treatment of heart infarct and stroke. Upon a heart infarct…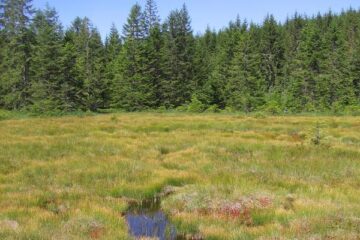 Climate change drives plants to extinction in the Black Forest in Germany
Climate change is leaving its mark on the bog complexes of the German Black Forest. Due to rising temperatures and longer dry periods, two plant species have already gone extinct…