"Future Business Software 2012" in St. Leon-Rot, Germany on September 25th, 2012
High-level speakers will provide insights into the business software of tomorrow. This year's conference has two intertwined focus areas: emergent software as a new paradigm of business software as well as agile software development processes. The conference is organized by the German Software-Cluster.
German software companies have a leading role in the world market for business software. In order to maintain and further expand this position in the future, the Software-Cluster in southwestern Germany has started with the ambition of laying the foundation for the next generation of business software. Business and academia work together in close cooperation within the cluster to achieve this aim. On September 25th, 2012 the Software-Cluster organizes the "Future Business Software 2012", an international conference providing insights into the latest findings and trends of the future business software. The conference addresses software developers in companies and researchers in this domain.
The focus areas are emergent software as a new paradigm of business software as well as agile software development processes. Emergent software combines dynamically and flexibly a variety of components from different manufacturers and adapts easily to new requirements from the market or business environment. Agile software development enables leaner and more flexible processes.
High-level speakers include Prof. Dr. Wolfgang Wahlster (Managing Director, DFKI), Dr. Wolfram Jost (CTO, Software AG), Prof. Dr. Johannes Buchmann (TU Darmstadt), Prof. Dr. Dieter Rombach (Managing Director, Fraunhofer IESE), and Michael Kleeberg (CTO, SEEBURGER AG).
The conference fee is 299,- € (incl. VAT) for registration until August 17th, 2012. Employees of Software-Cluster partners will receive special rates.
Premium sponsors of the conference are SAP AG and Software AG. Other sponsors are CAS Software AG, the German Research Center for Artificial Intelligence GmbH, the Research Center for Information Technology (FZI), Fraunhofer Institute for Experimental Software Engineering (IESE), House of IT e.V., IMC AG, intelligent view gmbh, IT FOR WORK, proALPHA Software AG, Competence Center Computer Science Saarland, Scheer Management GmbH, SEEBURGER AG and Technische Universität Darmstadt.
Alle Nachrichten aus der Kategorie: Event News
Zurück zur Startseite
Neueste Beiträge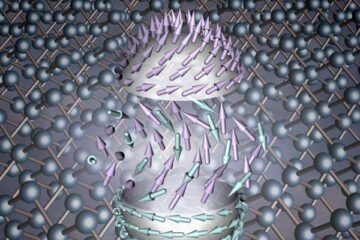 Nanostructures with a unique property
Nanoscale vortices known as skyrmions can be created in many magnetic materials. For the first time, researchers at PSI have managed to create and identify antiferromagnetic skyrmions with a unique…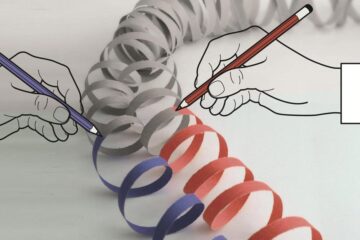 Unraveling the genome in 3D-space
The cells that make up our body are tiny, each of them measuring only micrometers in diameter. The ensemble of chromosomal DNA molecules that encode the genome, on the other…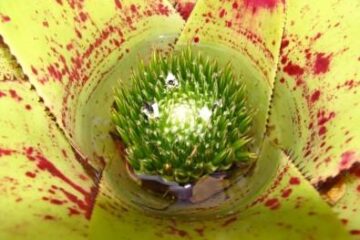 Study shows impact of climate change on Neotropical freshwater ecosystems
Researchers from six countries in the Americas explored bromeliad microcosms, showing how drought and flood affect the functioning of aquatic ecosystems, especially at the bottom of the food chain. To…