Warm winters let trees sleep longer
In the temperate zones, vegetation follows the change of the seasons. After a winter pause, plants put out new growth in spring. Research has now brought a new correlation to light: The colder the winter, the earlier native plants begin to grow again.
Since warmer winters can be expected as the climate changes, the spring development phase for typical forest trees might start later and later – giving an advantage to shrubs and invasive trees that don't depend on the cold.
In a recently published study, researchers at the Technische Universitaet Muenchen (TUM) investigated 36 tree and shrub species. Their work delivered a surprising result, as lead author Julia Laube explains: "Contrary to previous assumptions, the increasing length of the day in spring plays no big role in the timing of budding. An ample 'cold sleep' is what plants need in order to wake up on time in the spring."
This applies above all to native tree species such as beech and oak, because they rely on resting in the cold to protect themselves from freezing by late spring frosts. A different behavior is observed among pioneer species – including shrubs such as hazel bushes and primary settlers such as birch trees – and among species like locust and walnut that have moved in from warmer climate zones. "These trees take the risk of starting earlier in the spring, because they are less strongly dependent on the cold periods," Laube says, "and in addition they sprout more quickly as temperatures rise."
Advantage for shrubs and new tree species
There may be consequences for the forest ecosystem. After mild winters, the native species run a higher risk of developing their leaves too late. In that case, more daylight reaches the forest floor, and that benefits lower-growing shrubs and invasive tree species. They sprout earlier, to the detriment of native species: Young trees for example, still low to the ground, may not receive the light they need to grow.
"Even under warmer conditions, we won't be seeing 'green Christmases' under freshly blooming trees," says Prof. Annette Menzel, TUM Chair for Ecoclimatology and a fellow of the TUM Institute for Advanced Study. "Nonetheless, the differing growth patterns will affect the entire plant and animal world. The native tree species in our forests have only a limited ability to adapt themselves to climate change."
Shortened winter in the climate chamber
For their experiments, the researchers used twigs around 30 centimeters long from 36 different trees and shrubs, which they exposed to different temperature and light conditions in climate chambers. Each climate chamber experiment lasted six weeks. The twigs came from the "Weltwald" or "World Forest" near Freising, in which Bavarian state foresters have planted stands of trees from different climate regions.
The cold effect showed most strongly with the beeches, the hornbeams, and the North American sugar maple. With shortened cold periods, bud burst occurred significantly later. In contrast, the lilac, the hazel bush, and the birch proved to be less dependent on the cold.
"Overall, however, a chaotic picture emerges," Menzel adds. "Through warmer winters, the usual sequence of leaf development can get completely mixed up. Many of the cultivated species that are at home today in central Europe come originally from warmer climate zones. In the absence of adequate protection against freezing, they could become victims of their own too-flexible adaptation – and freeze to death in a late frost in the spring."
Publication:
Chilling outweighs photoperiod in preventing precocious spring development; Julia Laube, Tim H. Sparks, Nicole Estrella, Josef Höfler, Donna P. Ankerst and Annette Menzel; Global Change Biology (Oct. 30, 2013), doi: 10.1111/gcb.12360
Contact:
Prof. Dr. Annette Menzel
Technische Universitaet Muenchen
Chair of Ecoclimatology
T: +49.8161.71.4740
E: amenzel@wzw.tum.de
W: http://www.oekoklimatologie.wzw.tum.de
Technische Universitaet Muenchen (TUM) is one of Europe's leading research universities, with around 500 professors, 10,000 academic and non-academic staff, and 35,000 students. Its focus areas are the engineering sciences, natural sciences, life sciences and medicine, reinforced by schools of management and education. TUM acts as an entrepreneurial university that promotes talents and creates value for society. In that it profits from having strong partners in science and industry. It is represented worldwide with a campus in Singapore as well as offices in Beijing, Brussels, Cairo, Mumbai, and São Paulo. Nobel Prize winners and inventors such as Rudolf Diesel and Carl von Linde have done research at TUM. In 2006 and 2012 it won recognition as a German "Excellence University." In international rankings, TUM regularly places among the best universities in Germany.
Media Contact
Barbara Wankerl
EurekAlert!
All latest news from the category: Ecology, The Environment and Conservation
This complex theme deals primarily with interactions between organisms and the environmental factors that impact them, but to a greater extent between individual inanimate environmental factors.
innovations-report offers informative reports and articles on topics such as climate protection, landscape conservation, ecological systems, wildlife and nature parks and ecosystem efficiency and balance.
Back to home
Newest articles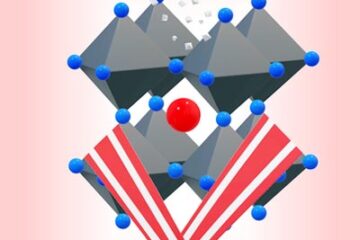 Perovskite solar cells soar to new heights
Metal halide perovskites have been under intense investigation over the last decade, due to the remarkable rise in their performance in optoelectronic devices such as solar cells or light-emitting diodes….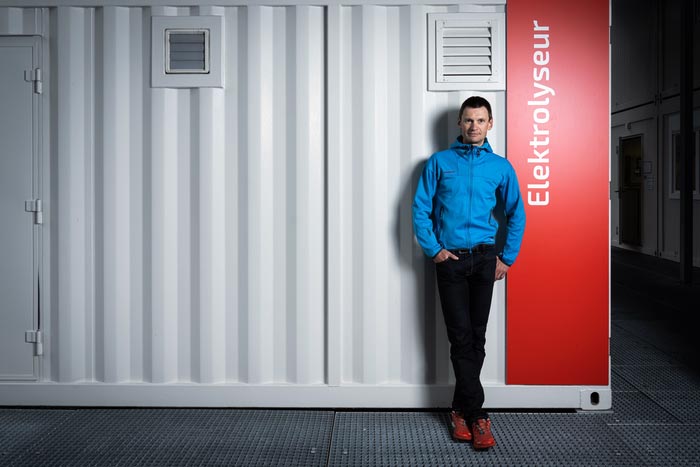 Blue hydrogen can help protect the climate
An international group of researchers led by the Paul Scherrer Institute and the Heriot-Watt University has carried out in-depth analyses of the climate impact of blue hydrogen. This is produced…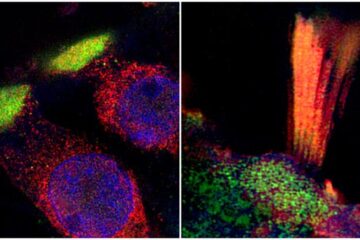 Genes associated with hearing loss visualised in new study
Researchers from Uppsala University have been able to document and visualise hearing loss-associated genes in the human inner ear, in a unique collaboration study between otosurgeons and geneticists. The findings…