New Report Offers Broad Approach to Assessing Impacts of Ecological Damage
The magnitude and depth of the Deepwater Horizon oil spill will require an unprecedented effort to determine the extent and severity of ecological damage and to develop restoration plans for affected areas in the Gulf of Mexico, says an interim report by the National Research Council.
A broad approach that focuses on repairing ecosystem processes — such as fisheries production — in addition to replacing natural resources damaged by the spill could offer more options for restoring the Gulf region, says the congressionally mandated report.
"The Gulf of Mexico is a vast, complex ecosystem that provides a wealth of important ecological services — from seafood to tourism to flood protection through its coastal wetlands," said Larry A. Mayer, chair of the committee that wrote the report, director of the Center for Coastal and Ocean Mapping, and professor of earth science and ocean engineering at the University of New Hampshire. "It will be a challenge to assess the full scope of impacts from this spill — the biggest in U.S. history — and ensure that valuable services are fully restored for the region and ultimately the nation."
The Oil Pollution Act of 1990 establishes a formal legal framework for determining when an oil spill results in an "injury" — defined as an observable or measurable adverse change or impairment in a natural resource. Through a process known as the Natural Resources Damage Assessment (NRDA), representatives of federal and state governments, tribes, and other "trustees" of the affected ecosystem must attempt to quantify the extent of damages caused by a spill, develop and monitor restoration plans, and seek compensation from the parties deemed responsible.
Historically, NRDA has been used to measure losses in ecological terms, such as the number of fish killed or acres of marsh damaged. As a result, restoration projects usually focus on replacing specific resources. However, NRDA has generally been applied to smaller, relatively contained spills in shallow water. The full impacts of the Deepwater Horizon spill, which released more than 5 million barrels of oil in the Gulf at great depth, will be more difficult to quantify, the committee said. Because the Gulf is continually changing due to natural and human forces, establishing baselines to measure ecological changes caused by the spill is challenging in many cases. An additional concern is the potential for chronic impacts that may not be evident for several years.
A broader "ecosystem services" approach to assessing damage from the spill could "expand the menu" of restoration projects beyond identifying specific ecological damage to a habitat or resource, the report says. Under this approach, for example, the assessment process for a wetland area would take into account the value of a wetland in containing storm surges in addition to cataloging the harm to vegetation and wildlife. This could help incorporate long-term, chronic effects of the oil spill into the assessment process. By expanding options for restoration, it could also foster more timely identification and development of restoration projects that are mutually agreeable to trustees, responsible parties, and the public.
Although an ecosystem services approach has great potential, the report acknowledges that it will often be difficult to implement because of large gaps in data on ecosystems, the multiple services they provide, and their complexity. The committee also looked at several economic approaches to measure the value of ecosystem services lost due to the oil spill and recognized that some services are difficult to assess in monetary terms. The report notes that specific types of data and analysis will be required to complement the thousands of ecological samples and other data already being collected in the Gulf. Despite these limitations, however, the committee believed that an ecosystem services approach would offer a more comprehensive assessment of damages and more flexibility in restoration plans for the Gulf.
In its final report, due in the spring of 2013, the committee will further examine methods for determining how the oil spill affected the Gulf region's ecosystems and identify practical approaches to enhance its long-term resiliency. A separate committee examining the causes of the Deepwater Horizon blowout will release its final report in the coming weeks.
The study was sponsored by the National Oceanic and Atmospheric Administration. The National Academy of Sciences, National Academy of Engineering, Institute of Medicine, and National Research Council make up the National Academies. They are private, nonprofit institutions that provide science, technology, and health policy advice under a congressional charter. The Research Council is the principal operating agency of the National Academy of Sciences and the National Academy of Engineering. For more information, visit http://national-academies.org. A committee roster follows.
Contacts:
Jennifer Walsh, Media Relations Officer
Shaquanna Shields, Media Relations Assistant
Office of News and Public Information
202-334-2138; e-mail news@nas.edu
Media Contact
Jennifer Walsh
EurekAlert!
Alle Nachrichten aus der Kategorie: Ecology, The Environment and Conservation
This complex theme deals primarily with interactions between organisms and the environmental factors that impact them, but to a greater extent between individual inanimate environmental factors.
innovations-report offers informative reports and articles on topics such as climate protection, landscape conservation, ecological systems, wildlife and nature parks and ecosystem efficiency and balance.
Zurück zur Startseite
Neueste Beiträge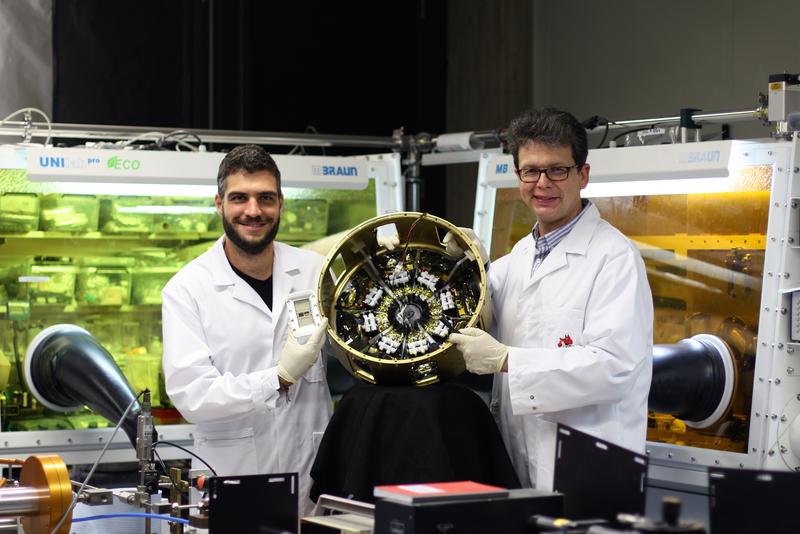 New solar cells for space
Almost all satellites are powered by solar cells – but solar cells are heavy. While conventional high-performance cells reach up to three watts of electricity per gram, perovskite and organic…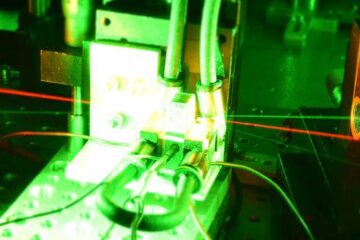 Development of a novel membrane laser module for spectral measurement methods
The Fraunhofer Institute for Applied Solid State Physics IAF has partnered up with the start-up "Twenty-One Semiconductors" (21s) from Stuttgart to bring their unique laser concept from lab to practice….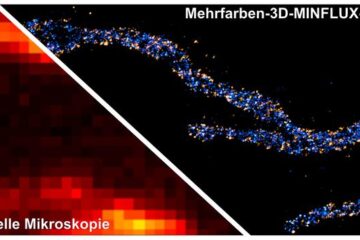 Dissecting protein assemblies
Super-resolution MINFLUX nanoscopy, developed by Nobel laureate Stefan Hell and his team, is able to discern fluorescent molecules that are only a few nanometers apart. In an initial application of…