Discarded human debris threatens global biodiversity
Discarded human debris is encouraging colonization of exotic marine animals in the world`s oceans and threatening global biodiversity, particularly in the Southern Ocean. The findings, reported in this week`s NATURE, are based on a 10-year study of human litter (mostly plastic) washed ashore on 30 remote islands around the globe, from the Arctic to the Antarctic.
David Barnes of the British Antarctic Survey (BAS) found that man-made rubbish in the seas, especially plastics, has almost doubled the spread of alien species in the subtropics and more than tripled it at high latitudes. Since the creation of plastics over 50 years ago, floating litter has provided mobile homes for marine organisms such as bryozoans, barnacles, polychaete worms, hydroids and molluscs, increasing opportunity for dispersal to new areas. Many seem to prefer plastics to natural matter such as volcanic rock, pumice and wood.
Barnes and colleagues are investigating the potential impact on Antarctica`s native marine animal life. The predicted 2°C temperature increase in the Southern Ocean over the next 100 years will weaken Antarctica`s natural barrier, which currently freezes out alien species. The first warning signs will be seen at the most northerly Antarctic islands.
BAS marine biologist David Barnes says,
"If freezing seawater temperature is the main barrier to alien organism invasion of Antarctica, polar warming could lessen this constraint. Some native Antarctic marine species appear to be very sensitive to even a small temperature increase. If alien species enter the region they have the capacity to drastically and irrevocably change these ecosystems."
David Barnes would like to hear from anyone who would be able to conduct simple shore debris surveys, particularly from the following islands; Andamans, Ille Amsterdam, Bermuda, Chagos, Clipperton, Cocos/Christmas, Gilbert, Midway, Society, Socotra, Trinidade and Wake.
Media Contact
Athena Dinar
alphagalileo
All latest news from the category: Ecology, The Environment and Conservation
This complex theme deals primarily with interactions between organisms and the environmental factors that impact them, but to a greater extent between individual inanimate environmental factors.
innovations-report offers informative reports and articles on topics such as climate protection, landscape conservation, ecological systems, wildlife and nature parks and ecosystem efficiency and balance.
Back to home
Newest articles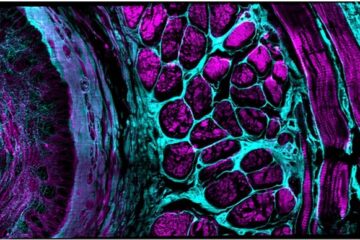 Enhancing the workhorse
Artificial intelligence, hardware innovations boost confocal microscope's performance. Since artificial intelligence pioneer Marvin Minsky patented the principle of confocal microscopy in 1957, it has become the workhorse standard in life…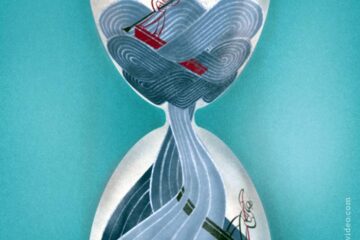 In the quantum realm, not even time flows as you might expect
New study shows the boundary between time moving forward and backward may blur in quantum mechanics. A team of physicists at the Universities of Bristol, Vienna, the Balearic Islands and…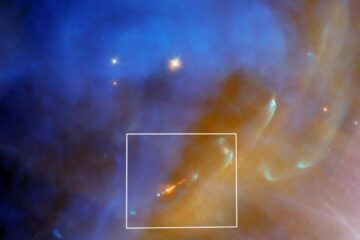 Hubble Spots a Swift Stellar Jet in Running Man Nebula
A jet from a newly formed star flares into the shining depths of reflection nebula NGC 1977 in this Hubble image. The jet (the orange object at the bottom center…