Predicting the species diversity of large herbivores in nature reserves
The number of species of large herbivores that can live in a nature reserve can be easily calculated using just rainfall and soil fertility data. The Wageningen ecologist Dr Han Olff can use this to indicate on a worldwide basis where nature reserves that protect large mammals are needed.
On a map of the world, the researcher from Wageningen University has marked the areas in which the greatest diversity of large game can live. For species-rich nature reserves in East Africa and on the Argentinean Pampas, the predictions correlate well with the number of animal species present there. Even more remarkable are the predicted high species diversities in India, the Ukraine and the Mid-West United States. These are agricultural areas where the majority of animal species have become extinct. In Europe, Spain has many possibilities for nature reserves with a large species diversity of herbivores. The same is true for parts of Mongolia, China and Australia.
For the predictions of species diversity, the Wageningen ecologists only used soil fertility and rainfall data. These two parameters determine the quantity and quality of food. Large herbivores require a lot of food but the quality of this is less important. Small herbivores require less food but it needs to be of a higher quality. Therefore, a nature reserve with a high rainfall is good for large herbivores, such as elephants and buffalos. A nature reserve with fertile ground and little rainfall is ideal for small herbivores, such as gazelles and hares. The greatest species diversity can be expected in areas with a fertile soil and an average rainfall.
The Wageningen researcher has compared the predictions with the actual species diversity, soil fertility and rainfall of 88 nature reserves in Africa and 34 in North America. In Africa a total of 99 large herbivores with a weight of at least two kilograms can be found. In North America there are just 25 such species. Despite the great differences in the natural environments, it transpired that in both continents the number of animal species in each nature reserve, expressed as a percentage of the total number of animal species on the continent, could be derived on the basis of the rainfall and soil fertility. The conclusion that the species diversity can be predicted in such a simple manner came as a surprise. The research indicates which as yet unprotected nature areas and which agricultural areas offer the most possibilities for restoring large herbivore diversity.
Media Contact
Michel Philippens
alphagalileo
All latest news from the category: Ecology, The Environment and Conservation
This complex theme deals primarily with interactions between organisms and the environmental factors that impact them, but to a greater extent between individual inanimate environmental factors.
innovations-report offers informative reports and articles on topics such as climate protection, landscape conservation, ecological systems, wildlife and nature parks and ecosystem efficiency and balance.
Back to home
Newest articles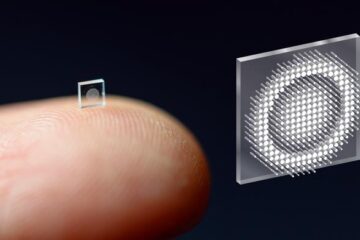 Researchers shrink camera to the size of a salt grain
Micro-sized cameras have great potential to spot problems in the human body and enable sensing for super-small robots, but past approaches captured fuzzy, distorted images with limited fields of view….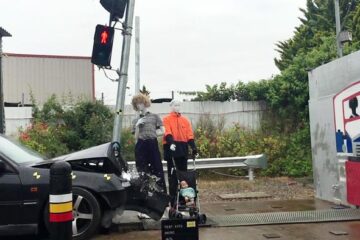 World-first product will be a lifesaving traffic stopper
Game-changing technology to design traffic lights that absorb kinetic energy, stopping them from crumpling when hit by a vehicle, will prevent thousands of fatalities and injuries each year and make…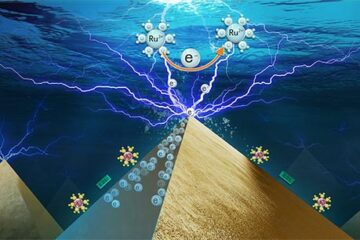 Scientists capture electron transfer image in electrocatalysis process
The involvement between electron transfer (ET) and catalytic reaction at electrocatalyst surface makes electrochemical process challenging to understand and control. How to experimentally determine ET process occurring at nanoscale is…