Microbiology Online: Free resources for teachers
The Society for General Microbiology (SGM) has launched Microbiology Online – a new web site for biology teachers and technicians in schools and colleges. The site is packed with information and resources to support microbiology teaching at all key stages and post-16 level.
In return for completing an on-line feedback form the SGM are offering schools the chance to win either a World of Microbes teaching pack for KS2 or a bioreactor kit worth £105, which is suitable for KS3/4 and post-16. The closing date for entries is 19 July 2002.
Many free resources can be downloaded or ordered on-line including fact sheets on how to run safe microbiology practicals; sets of posters on food safety and microbes in the environment; and competitions for schools from the SGM and our sister body MISAC (Microbiology in Schools Advisory Committee).
The website offers an instruction manual, which covers setting up a lab to the disposal of contaminated waste. A booklet containing 22 tried and tested practical investigations that have been matched to the curriculum for KS3/4 will be available soon. Details are also available on SGM's new subsidised basic practical microbiology training courses for secondary teachers and technicians, and the microbiology summer school for post-16 teachers.
Fact files are available on an expanding number of topics, which include Rhizobium root nodules and nitrogen fixation; and biofilms. Articles from Microbiology Today magazine provide background reading on topical news items such as BSE: the big issues; new drugs for superbugs; and genetically modified crops. There is also an opportunity to 'ask the expert' by e-mailing questions, the answers to which will be displayed on the web site.
Media Contact
Tracey Duncombe
alphagalileo
All latest news from the category: Science Education
Back to home
Newest articles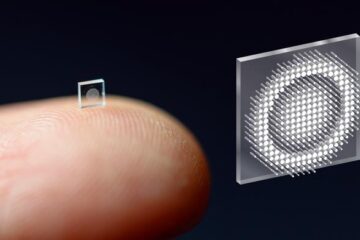 Researchers shrink camera to the size of a salt grain
Micro-sized cameras have great potential to spot problems in the human body and enable sensing for super-small robots, but past approaches captured fuzzy, distorted images with limited fields of view….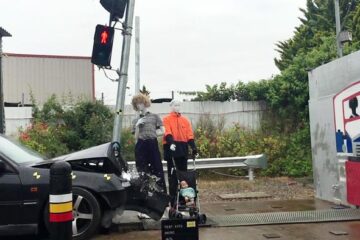 World-first product will be a lifesaving traffic stopper
Game-changing technology to design traffic lights that absorb kinetic energy, stopping them from crumpling when hit by a vehicle, will prevent thousands of fatalities and injuries each year and make…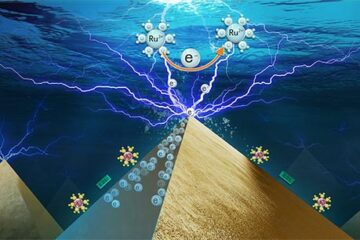 Scientists capture electron transfer image in electrocatalysis process
The involvement between electron transfer (ET) and catalytic reaction at electrocatalyst surface makes electrochemical process challenging to understand and control. How to experimentally determine ET process occurring at nanoscale is…