Atmosphere and Oceans Finely Balanced
The atmosphere and oceans exist in a delicate state of balance according to research co-ordinated by the University of East Anglia (UEA) and published this month by the Natural Environment Research Council (NERC).
The recently completed five year research programme of Atmospheric Chemistry Studies in the Oceanic Environment (ACSOE) concludes that atmospheric pollution travels much further than previously thought and that this has important consequences for global chemistry and climate.
"The programme found that atmospheric chemicals interact with the ocean web of life in a profound way, such as gases being emitted that help regulate atmospheric conditions and the supply of essential elements such as selenium transported from the oceans to the land," said Dr Bill Sturges of UEA's School of Environmental Sciences, the research programme's Project Manager.
Chemical processes associated with cloud formation and distribution were found to be much more affected by pollution than previously thought and these findings will be important in ensuring that global climate models are as up to date and accurate as possible.
One of the projects carried out as part of the ACSOE programme investigated how trace metals are carried off the European continent by south-easterly winds and are deposited in the north-east Atlantic Ocean.
"Even though the predominant airflow over the north-east Atlantic is relatively clean and westerly, when south-easterly wind does occur it brings with it significant amounts of manmade trace metal pollution – manganese, lead and zinc – which has been picked up over Europe's heavily populated and industrial regions," said Dr Lucinda Spokes of UEA's School of Environmental Sciences.
"These pollutants, which travel hundreds of miles, have an important impact on the marine plant life when they are deposited in the ocean. Some act as nutrients for marine plants known as phytoplankton, while others are highly toxic to them."
The ACSOE programme carried out research in three main areas:
air-sea exchange, for example gases produced by marine microorganisms;
the chemistry responsible for 'cleansing' the lower atmosphere of pollutants; and
development of clouds and fine airborne particles, or aerosols, in European air during transport over the Atlantic Ocean.
Further research is needed to improve scientific understanding of the intricate relationships between air quality, ocean productivity, climate and indeed human health.
The complete programme findings and conclusions are published this month in ACSOE: Achievements and Scientific Highlights.
Media Contact
Mary Pallister
alphagalileo
All latest news from the category: Ecology, The Environment and Conservation
This complex theme deals primarily with interactions between organisms and the environmental factors that impact them, but to a greater extent between individual inanimate environmental factors.
innovations-report offers informative reports and articles on topics such as climate protection, landscape conservation, ecological systems, wildlife and nature parks and ecosystem efficiency and balance.
Back to home
Newest articles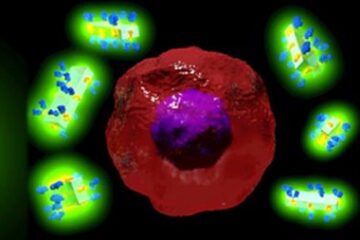 A world-first antibody-drug delivery system
It sounds like the stuff of science fiction: a man-made crystal that can be attached to antibodies and then supercharge them with potent drugs or imaging agents that can seek…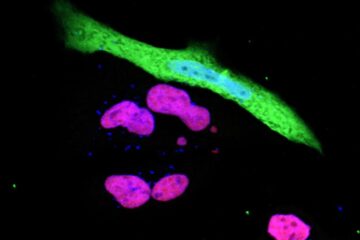 Revealed: How SARS-CoV-2 evades our immune system
Scientists at Hokkaido University and Texas A&M University have identified a key mechanism used by the SARS-CoV-2 virus to evade host immune systems. Researchers in Japan and the United States…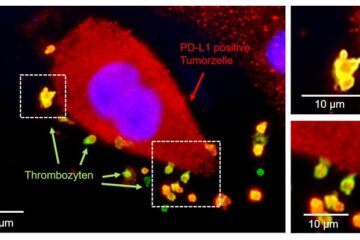 New approach developed to predict response of immunotherapies in lung cancer
New methodology at the University Hospital of Tübingen harnesses the function of platelets. At Tübingen University Hospital, a preclinical study led by Dr. Clemens Hinterleitner and Prof. Dr. Lars Zender,…