Findings on Camping Impacts, Yellowstone Species, Other Ecological Topics
Several Montana State University researchers will present their findings at the 89th annual meeting of the Ecological Society of America. The Aug. 1-6 meeting in Portland, Ore. is expected to be the group's largest meeting ever. Some topics that may interest you are listed below.
Camping impacts
Camping in the mountains leads to major ecological changes, including loss of vegetation and trampled soil. Researchers studied disturbed, undisturbed and restored campsites in three mountain ranges in Montana and Washington. They found that restored campsites were similar to undisturbed sites, but saw the need for continued studies. Brian Eckenrod will give an oral presentation on "High-elevation disturbance effects on soil structure and function: Fertile ground to plow" between 8 and 11:30 a.m. Tuesday, Aug. 3, in meeting room D-139 during the ESA's annual meeting.
Weevils and knapweed
Root weevils look like a promising biocontrol agent against spotted knapweed. Weevils killed 15 percent of the spotted knapweed growing in plots at the Western Agricultural Research Center near Corvallis. Surviving weeds lost 75 percent of their dry weight after two years of weevil attacks. Researchers say a reduction of that magnitude could slash Montana's spotted knapweed problem. A poster on "Ecological Benefits from the Biological Control of Spotted Knapweed" will be displayed from 5 to 6:30 p.m. Monday, Aug. 2, in Exhibit Hall A-1 at the ESA annual meeting.
Plants and roads
An MSU study looked at the relationship between roads and the spread of non-native plants in the Greater Yellowstone Ecosystem. Researchers analyzed areas that were seven distances from a national forest road and found that road proximity made a big difference. Once established, the non-native plants spread from roadside patches to less disturbed native communities. Charles Repath will give an oral presentation on "Determining non-native invasive plant propagule as it relates to proximity to roads" between 1:30 and 5 p.m. Thursday, Aug. 5, in meeting room B-117 during the ESA's annual meeting.
Students in forests
MSU students wanting careers in restoration ecology have spent the past three years in national forests. They've analyzed the effects of wildfires or abandoned mine reclamation. Students think the course is a lot of work, but it helps them develop the skills they need. A poster on "Training students in applied ecology: A capstone course in land resources and environmental sciences" will be displayed from 5 to 6:30 p.m. Tuesday, Aug. 3, in Exhibit Hall A-1 during the ESA annual meeting.
Fire and weeds
Whether weeds follow wildfires is a question many land managers have asked. This group of MSU scientists searched the literature for scientific information on the effect of wildfire on non-native plant species. They also surveyed land managers in the West about the wildfire/non-native plant relationships they see as well as the survey methods they use to monitor the connection. A poster on "Knowledge synthesis and survey of wildfire effects on the occurrence and expansion of non-native plant species distribution in natural areas" will be shown from 5 to 6:30 p.m. Tuesday, Aug. 3, in Exhibit Hall A 1 at the ESA annual meeting.
Yellowstone species
If species are well protected within nature reserves, why should their numbers drop? This group suggests that human land use outside the reserves may be part of the reason. This presentation focuses on current and future land use effects within the Greater Yellowstone ecosystem, where 11 percent of total lands and 43 percent of unprotected lands have been converted to human use. Andy Hansen will speak on "Land use effects on nature reserves: Greater Yellowstone" between 1:30 and 5 p.m. on Wednesday, Aug. 4, in meeting room E 141 at the annual meeting.
River homes
Housing developments are occurring at unprecedented levels in the area surrounding Yellowstone National Park. This land-use study documented a 555 percent growth in the number of homes on portions of the Yellowstone River in Montana. To better understand the ecological impact of those homes, the scientists sampled non-native plant and bird species within residential and adjacent non-residential areas. A poster on "Exurban growth, land use change and non-native species in the upper Yellowstone River valley" will be shown between 5 and 6:30 p.m. Monday, Aug. 2, in Exhibit Hall A 1 at the ESA annual meeting.
Plant maps
To manage non-native plants in natural areas, land managers must first know where those unwanted species are. This project surveyed parts of the northern range of Yellowstone National Park during two summers. Elevation, distance from roads, fire history and distance from a trail were the four variables most correlated with the appearance on non-native plants. A poster on "Sampling to understand non-indigenous plant species occurrence and develop probability maps of occurrence" will be shown from 5 to 6:30 p.m. Monday, Aug. 2, in Exhibit Hall A 1 at the ESA annual meeting.
Alle Nachrichten aus der Kategorie: Ecology, The Environment and Conservation
This complex theme deals primarily with interactions between organisms and the environmental factors that impact them, but to a greater extent between individual inanimate environmental factors.
innovations-report offers informative reports and articles on topics such as climate protection, landscape conservation, ecological systems, wildlife and nature parks and ecosystem efficiency and balance.
Zurück zur Startseite
Neueste Beiträge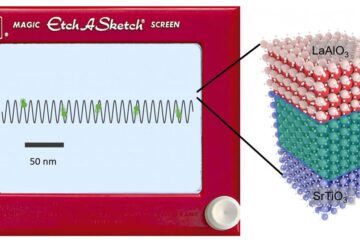 Pitt researchers create nanoscale slalom course for electrons
Professors from the Department of Physics and Astronomy have created a serpentine path for electrons. A research team led by professors from the Department of Physics and Astronomy have created…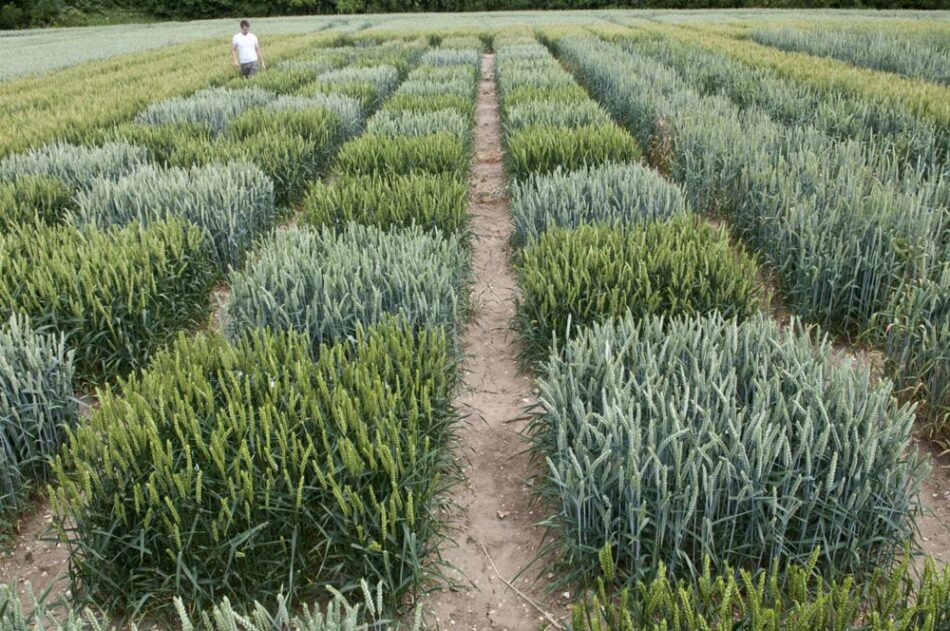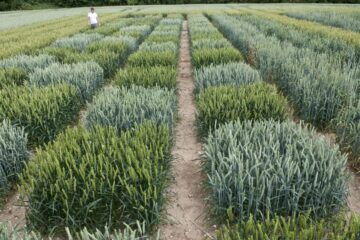 Novel haplotype-led approach to increase the precision of wheat breeding
Wheat researchers at the John Innes Centre are pioneering a new technique that promises to improve gene discovery for the globally important crop. Crop breeding involves assembling desired combinations of…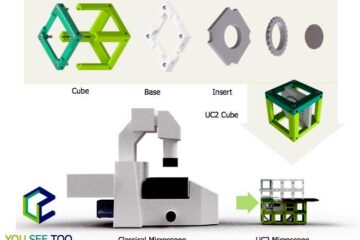 A microscope for everyone
Jena researchers develop open-source optical toolbox. The open-source system from the 3D printer delivers high-resolution images like commercial microscopes at hundreds of times the price. Modern microscopes used for biological…