Eastern lowland gorilla population plummets 70 percent since 1994
New multi-million dollar investment gives 5,000 remaining gorillas new lease on life
The world population of the Endangered eastern lowland gorilla (Gorilla beringei graueri), found almost exclusively in eastern Democratic Republic of Congo (DRC), has plummeted by more than 70 percent in the past decade. Scientists estimate that fewer than 5,000 individuals remain, down sharply from 17,000 in 1994.
But a new multi-million dollar investment to save the gorilla is expected to help prevent the species' slide into extinction. Conservation International (CI), as well as its Global Conservation Fund (GCF), is providing a three-year, multi-million dollar grant to The Dian Fossey Gorilla Fund International (DFGFI) to strengthen its program in the region, helping the gorillas and other animals and plants found in their habitat.
"The staggering and almost immediate disappearance of the eastern lowland gorilla underscores the alarming decline of an entire ecosystem," said Juan Carlos Bonilla, senior director for Central Africa at Conservation International. "But this joint effort – which includes everyone from tribal chiefs to non-governmental organizations and national governments – represents an unprecedented commitment to preserve the region."
The investment will increase the protection of more than 3 million hectares in the region, which contains roughly 97 percent of the distribution and population of the eastern lowland gorilla. The region, known as the Maiko Tayna Kahuzi-Biega Landscape, contains a high degree of biological richness and species endemism. Although a protected area since 1938, Maiko National Park has been widely recognized as an ineffective "paper park" with no real protection.
Other species that call the area home, such as the chimpanzee, forest elephant, Nile crocodile, Congo peacock, Congo bay owl, okapi, and leopard, are also experiencing severe declines. The region is under severe threat from years of war, over-hunting, mining, and pressures from increasing human populations.
"We are now beginning to realize that the eastern lowland gorillas are not only an important charismatic species that can enhance conservation awareness for all the floral and faunal species in its habitat," said Patrick Mehlman, Ph.D., DFGFI's director of Africa programs. "These gorillas also appear to be a critical biological indicator species, with their presence indicating healthy forest that contains surviving populations of other endangered fauna, like the forest elephant."
Conservation International is a key partner in the Congo Basin Forest Partnership (CBFP), which funds the preservation of 11 biologically-rich landscapes in six Congo Basin nations, including the DRC. CBFP funding is distributed through the United States Agency for International Development's (USAID) Central African Regional Program for the Environment (CARPE). With funding from a CARPE grant, CI partnered with DFGFI to implement field conservation in the landscape. DFGFI will receive $585,000 from that funding, as well as $393,000 from CI's Global Conservation Fund (GCF). Similar levels of funding are expected for the next two years.
Conservation International's DRC office is designing a biodiversity conservation corridor for the entire region, where other CARPE partners World Wide Fund for Nature and Wildlife Conservation Society will also conduct conservation efforts.
The combined efforts of DFGFI and CI, with their Congolese partners ICCN (Institut Congolais pour la Protection de la Nature) and community groups will provide protection and scientific monitoring for fauna and flora, conservation education for local people, and capacity building for Congolese Institutions, so that sustainable and long-term conservation efforts can be put in place to preserve the rich biodiversity and numerous endangered species found in these Afromontane and Congo Basin forests.
Media Contact
Brad Phillips
EurekAlert!
All latest news from the category: Ecology, The Environment and Conservation
This complex theme deals primarily with interactions between organisms and the environmental factors that impact them, but to a greater extent between individual inanimate environmental factors.
innovations-report offers informative reports and articles on topics such as climate protection, landscape conservation, ecological systems, wildlife and nature parks and ecosystem efficiency and balance.
Back to home
Newest articles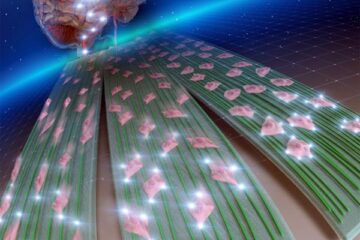 Under arrest: Using nanofibers to stop brain tumor cells from spreading
Researchers from Japan develop a platform based on nanofibers to trap brain cancer cells as a therapeutic strategy. Our body heals its injuries by essentially replacing damaged cells with new…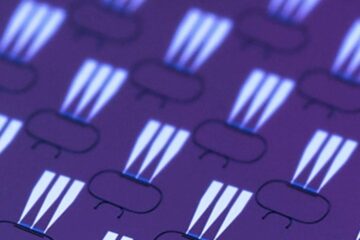 New photonic chip for isolating light may be key to miniaturizing quantum devices
Light offers an irreplaceable way to interact with our universe. It can travel across galactic distances and collide with our atmosphere, creating a shower of particles that tell a story…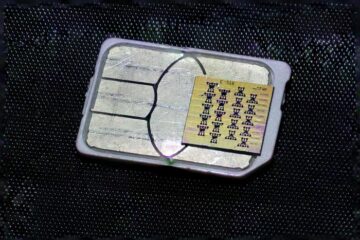 A traffic light for light-on-a-chip
Integrated photonics allow us to build compact, portable, low-power chip-scale optical systems used in commercial products, revolutionizing today's optical datacenters and communications. But integrating on-chip optical gain elements to build…