Planet-sized solutions for global warming: International experts evaluate the options
Big ideas for reducing the impacts of climate change are being evaluated by an international line-up of leading scientists from the US, mainland Europe and the UK at a symposium in Cambridge this week. The scientists are coming together to evaluate which large-scale bio-engineering, geo-engineering and chemical engineering ideas to combat global warming are worthy of further investigation, and which are best left on the drawing board. The meeting is being jointly hosted by the Tyndall Centre for Climate Change Research and the Cambridge-MIT Institute.
The symposium, called "Macro-engineering options for climate change management and mitigation" is at the Isaac Newton Institute in Cambridge from 7-9 January.
"We urgently need to explore the feasibility of imaginative new ideas for reducing global warming in the future, either by slashing carbon dioxide emissions, or by counteracting its effects, if we are to avoid dangerous climate change", says Professor John Shepherd, a Director of the Tyndall Centre.
Proposed options for reducing carbon dioxide pollution currently include underground burying of liquefied carbon dioxide; disposal in the sea; fertilising its absorption by marine algae; reflecting the sun's rays in the atmosphere; and stabilizing sea-level rise. These and other macro-engineering ideas will be evaluated against a strict set of criteria, including effectiveness, environmental impacts, cost, public acceptability, and reversibility. All of these options go beyond the conventional approaches of improving energy efficiency and reducing carbon intensity by using more renewable energy sources, and may be needed in addition to these conventional approaches.
"Because of the urgency of implementing climate-change management, more innovative approaches to the mitigation of climate change might be needed. This is really a big thought experiment, to critically evaluate which macro-engineering options might be feasible and worth pursuing" comments John Shepherd. "Some of the macro-engineering options which have been suggested are big and rather scary, and some may even appear to be crazy. That is precisely why they should be evaluated – and if necessary dismissed – as soon as possible, so that society can decide which should be developed as serious options for future use, if & when they are needed."
"Most of these macro-engineering options are not yet in the mainstream for climate policy, but the mere fact that they have been suggested places an obligation on scientists from many disciplines to explore their feasibility and evaluate their consequences and their wider implications" comments Shepherd.
All news from this category: Ecology, The Environment and Conservation
This complex theme deals primarily with interactions between organisms and the environmental factors that impact them, but to a greater extent between individual inanimate environmental factors.
innovations-report offers informative reports and articles on topics such as climate protection, landscape conservation, ecological systems, wildlife and nature parks and ecosystem efficiency and balance.
Back to the Homepage
Latest posts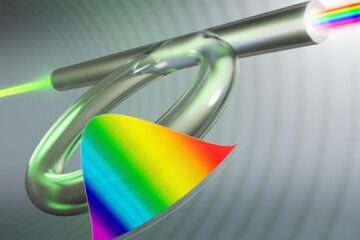 Novel chirped pulses defy 'conventional wisdom'
University of Rochester researchers describe first highly chirped pulses created by a using a spectral filter in a Kerr resonator. The 2018 Nobel Prize in Physics was shared by researchers…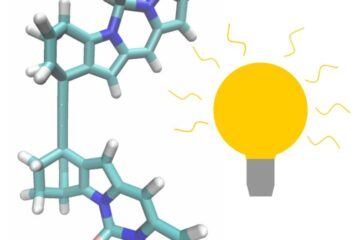 Scientists design superfast molecular motor
Light-driven molecular motors have been around for over twenty years. These motors typically take microseconds to nanoseconds for one revolution. Thomas Jansen, associate professor of physics at the University of…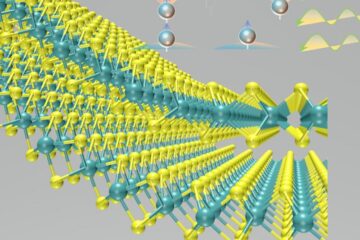 Changing a 2D material's symmetry can unlock its promise
Jian Shi Research Group engineers material into promising optoelectronic. Optoelectronic materials that are capable of converting the energy of light into electricity, and electricity into light, have promising applications as…